Drinking with Dickens
Negus
An old-fashioned mulled wine, as enjoyed at the Fezziwigs' party in A Christmas Carol. You can also make an alcohol free version for non-drinkers and designated carriage drivers.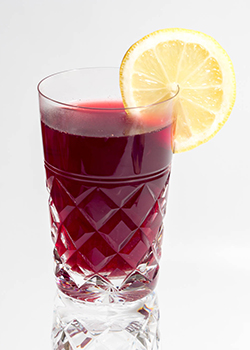 Serves 24
Ingredients
600ml red wine or red grape juice
1.1 litres boiling water
100g sugarcubes
1 unwaxed lemon
1 tsp ground nutmeg
Method
Rub the sugarcubes on the lemon rind until they soak up enough lemon oil to turn yellow.
Mix the sugarcubes, nutmeg and lemon juice in a bowl with the wine or grape juice.
Pour over the boiling water, stir, then allow to stand for 10 minutes to cool a little.
Serve in small mugs or glasses, garnished with a sliver of lemon peel.
---
Rum Flip
This one is spicy and thick like cake batter, perfect for warming the soul after a night of carol singing, or ghosts. Many of Dickens' novels feature flip-drinkers!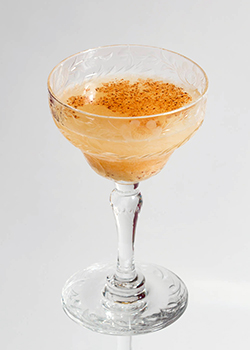 Serves 6
Ingredients
1 egg yoke
1 heaped tablespoon of sugar
125ml dark rum
250ml hot water
Ground nutmeg
Beat the egg yolk, rum and sugar together in a jug.
Add the hot water and stir for 2 minutes. Don't worry, it's meant to look a little curdled!
Serve in small glasses and sprinkle with a pinch of nutmeg.
---
Gin Sling
Ice cold and classy. Dickens enjoyed his first of these in America in 1842. A cocktail from a time before cocktails were even called cocktails.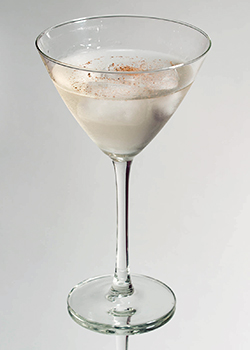 Serves 1
Ingredients
30ml gin
30ml cold water
1 tsp caster sugar
Icecubes
Ground nutmeg
Method
Combine gin, water and sugar in a glass.
Add three ice cubes and stir.
Sprinkle a small pinch of nutmeg on top to serve.
---
Wassail Punch
A Victorian Christmas Eve party pleaser. Scale up as required.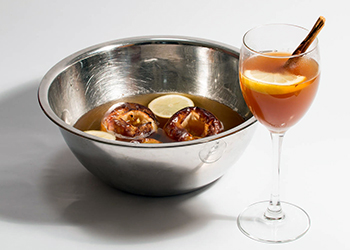 Serves 6
Ingredients
4 small apples, cores removed
1 litre beer or cider
4 tbsp honey
1 tsp ground cinnamon
1/2 tsp ground nutmeg
2 pinches ground cloves
1 lemon, sliced
Cinnamon sticks (optional)
Method
Preheat oven to 190C.
Score each apple around the middle using a sharp knife, place them in an ovenproof dish and roast until they've softened and the skins are beginning to split – around 45 minutes.
Meanwhile, heat the beer or cider in a saucepan over a low heat. Add the honey and spices and stir well. Continue to heat gently until the surface of the liquid starts to foam.
Remove pan from heat and add the lemon slices and roasted apples.
Allow to stand for 10 minutes, for the punch to absorb the fruity flavours.
Ladle into small mugs or glasses, and garnish with a cinnamon stick if you like.
Please enjoy responsibly!
---
First published: 8 December 2016