Principal's message for Christmas
‌Dear Colleagues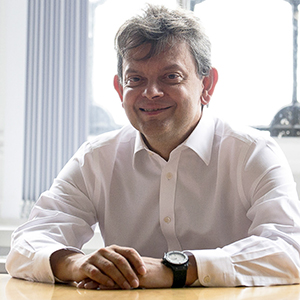 I am delighted to have been given the opportunity to use this last edition of the staff newsletter before the festive break to wish you compliments of the season. It's a time of year when we can't help looking back at the preceding months and all the things that have happened around us.
I hope you'll agree with me that the University of Glasgow is a pretty special place to work. There are not many organisations that have been around for 565 years. It could make us a rather backward and stuffy place, but the past twelve months have been quite remarkable.
In February, we were able to share an extraordinary secret that we had been guarding with our lives. Scientists at the University of Glasgow had been at the forefront of research in one of the greatest discoveries of all time, and an idea that could have come from the pages of science fiction. There are ripples in space and time that we now call gravitational waves. Our scientists had been working on that idea for decades, supported by all sorts of people in our university. And with our research order book at record breaking levels, you know that quality research to shape our futures is taking place across our University, day in day out.
World Changing Campus
What else has gone on? We have had members of staff recognised in the Queen's honours announcements, academic and support staff have won all sorts of awards and accolades – too many to list here. We have successfully installed an environmentally friendly, carbon-cutting heating system that involved digging more than three miles of trenches at Gilmorehill and fourteen miles of ducting! And this is just the start of the job of creating our new, world-changing campus in the West End of Glasgow.
It has also been a tumultuous year in the world of politics and world affairs. The UK has voted to leave the European Union ... a decision that is having profound consequences for all of us. And the United States has experienced an extraordinary Presidential election campaign. The two events have fuelled the argument that we live in a post truth era. It's an argument I would challenge. And so I'd like to repeat something I said in my charge to the Winter graduates: we stand firmly and proudly in the great European tradition that has upheld the value of a liberal education. We are unashamedly liberal and international. We remain committed to, and the defender of, the free flow of talent and so the free flow of ideas, to create, together, way beyond any national boundaries, the best opportunities to advance our knowledge and understanding.
Celebrate
In the twelve months past, we have all – every one of us – played our part in sending bright and talented individuals from all backgrounds, races and beliefs out into the world with an education from the University of Glasgow, something I am sure, they will always take pride in and cherish. And remember, Glasgow leads the Scottish universities in widening access to higher education for young talented people from ALL backgrounds, not just the privileged, something I believe we can all celebrate.
I have two thoughts for you as we head towards Christmas and Hogmanay. Everyone one of us at the University of Glasgow has a part to play in the experiences our students have within our special community. Thank you for helping us keep Glasgow in the world's top 100 universities and please remember how important you are in this process: how you interact with students really does matter.
The second thought is of course the seasonal one. May I wish you and your families a very Merry Christmas and a happy and fulfilled New Year, and thank you for all your hard work.
Professor Anton Muscatelli
Principal and Vice-Chancellor
---
First published: 13 December 2016