Tickets on sale for DJ's Staff Christmas Party
DJ's Annual Christmas Party will be back on Friday 9 December at the Glasgow University Union and all UofG staff are invited!
Party-goers will be treated to a disco, buffet, raffle and surprise guest stars.
The party, organised by Derek Johnston (DJ) from Estates and Buildings, aims to raise money for The Make a Wish Foundation, which grants wishes to children living with life threatening illnesses.
2016 marks the fifth year for the party which has raised more than £14,000 for charity in the past four years.
DJ said: "The party is a great chance for staff from all different areas of the University to get to know each other and have a great night out. It is always nice to see new faces at the event.
"I'm over the moon with the amount of money we have raised in the last few years with the help of lots of people at UofG. Last year we raised our highest ever total of £4,000 and this year I hope to beat that!"
Tickets
Tickets are £10 and are available by contacting Derek at derek.johnston@glasgow.ac.uk or 07843 290 800
Thanks to the Ferguson Bequest for donating the buffet and the GUU for donating the hall.
‌‌‌‌‌‌‌‌‌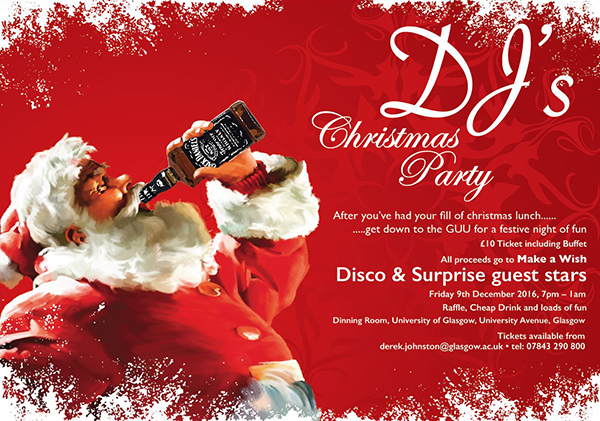 ‌
---
First published: 29 August 2016