Michael Russell MSP - Brexit ministerial position
The Scottish Government has announced that Michael Russell MSP is to assume ministerial responsibility for Brexit.
‌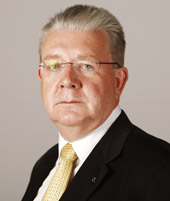 His role as a part time professor in Scottish Culture and Governance at the University of Glasgow will be suspended whilst he is in ministerial office.
The Principal of the University, Professor Anton Muscatelli said:"We were delighted when Michael decided to join us in May 2015.Our students and the wider university have greatly benefitted from his experience and input during lectures, seminars and events.
"That he has been asked to step back into government at this important time is no great surprise and we all obviously wish him well. But we also look forward to Professor Russell's return at some point in the future."
---
First published: 25 August 2016