Garscube sees the light
A team from Estates and Buildings are working to improve the outdoor lighting across Garscube campus. You may have noticed scaffolding going up already.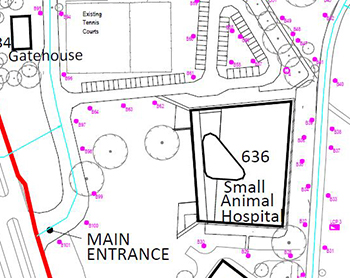 Between now and the end of September, all the orange sodium lights will be replaced with high quality white LEDs. The streetlamps will also be standardised across the campus to make maintenance easier; currently there are at least four different types!
After the first set of LED streetlamps were installed last year, feedback from staff and students was excellent: you reported feeling safer on campus, that you found it easier to get around after dark, and that you prefer the clean white light to the old orange glow. By the time the nights draw in, the whole campus will be shining white.
LEDs are up to 80% more efficient than incandescent lighting and they last a lot longer: up to 15 years. So the upgrades will also mean significant savings on electricity and maintenance, and a smaller carbon footprint for the University.
More information
If you have any questions or problems around the lighting works, please contact Garscube security on extension 5799.
---
First published: 9 August 2016