Skeletons: Our Buried Bones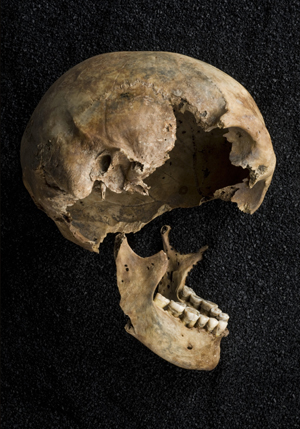 The Hunterian Art Gallery's next exhibition opens on 19 August. Look out for features in The Scots Magazine and Waitrose Weekend.
Four skeletons from the Museum of London's 20,000 strong collection are on a national tour, first stop: Glasgow. In each city they visit over the next two years, they'll appear alongside locally-discovered bones to demonstrate the rich diversity of life, death and burial in the British Isles.
The Scottish skeletons will include a Neolithic individual from The Hunterian collections and a possible murder victim from Perth's late medieval Horse Cross cemetery.
The exhibition is a collaboration between Wellcome Collection and the Museum of London. Wellcome Collection curator Emily Sargent said: "Spanning thousands of years and from opposite ends of the country and social scales, the bones of these individuals offer us a rare and special glimpse into history".
Photos of the burial sites will accompany the bony exhibits.
‌Skeletons: Our Buried Bones will be at The Hunterian Art Gallery from 19 August to 8 January 2017, admission free.
More information
---
First published: 8 August 2016