New cafe and study space at Garscube
Issued: Mon, 11 Apr 2016 13:18:00 BST
Students and staff at Garscube have welcomed the opening of The Mary Stewart Building, a dynamic new space on campus providing a flexible study/café facility seating 400, a seminar room for 40-60 people and ten tutorial rooms each seating 10-12 people.
The building replaces a small, cramped café and provides much needed study space for students.
The Barn
The new catering outlet, "The Barn", has longer opening hours (from 8.30am to 4pm on weekdays) and there are vending machines providing "bean to cup" coffee and snacks (eg sandwiches, yogurt, fruit etc) for staff and students working "out of hours".
First cash machine
High quality audio visual equipment has been installed throughout the facility (including usb charging ports) and the building is home to Garscube's first cash machine.
Heart of the campus
Sarah Chiodetto and Professor Martin Sullivan, the MVLS Co-Champions for the project, said: "We have been delighted with reactions to the new facility with people commenting very positively on the space, light and atmosphere in the building. It has already become the heart of the campus bringing staff and students together from across Garscube and beyond.
"We are particularly pleased with the response from students about the size and quality of the study space and look forward to seeing them make use of it in preparation for their upcoming assessments."
The new building is part of the GLaSS (Garscube Learning and Social Space) Project. The final phase of the project will be completion of the external landscaping, including outdoor seating, cycle racks and parking spaces. These works are expected to be finished by the summer.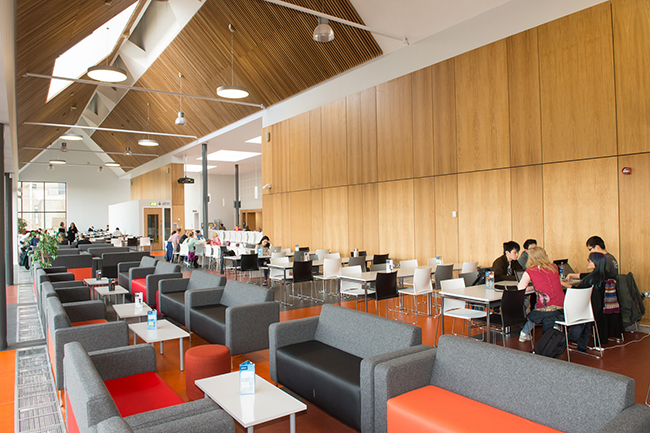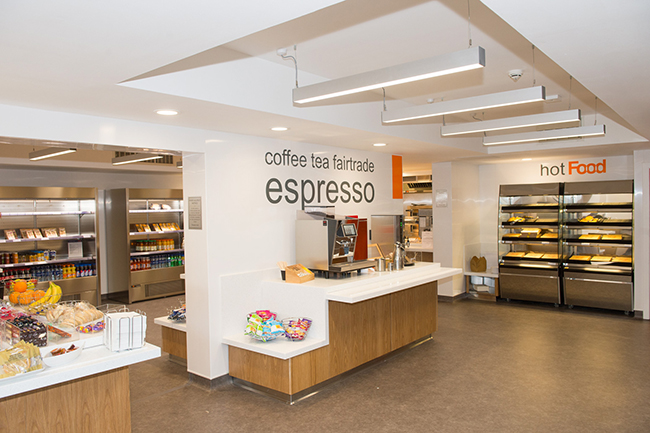 ---