Agreement with Peruvian Institute of Health
The University signed a Framework Agreement with the Peruvian National Institute of Health (INS) on 14 May.
The agreement aims to encourage collaboration in the areas of research, technology transfer and training in fields related to ecology, epidemiology and evolution of pathogens of importance to public and/or animal health.
The Institute of Biodiversity, Animal Health and Comparative Medicine is currently carrying out research in Peru in a number of fields, including a major Wellcome Trust-funded fellowship on vampire bat-transmitted rabies.
The agreement lays the foundations for accessing the facilities and experience of the INS. It will also make available the data gathered from an epidemiological study in the Peruvian countryside and will ultimately enable the better design of methods of Rabies control.
While the agreement will help the University strengthen its research cooperation in Rabies, it is also open to other University departments wishing to build on the experience and facilities of the INS.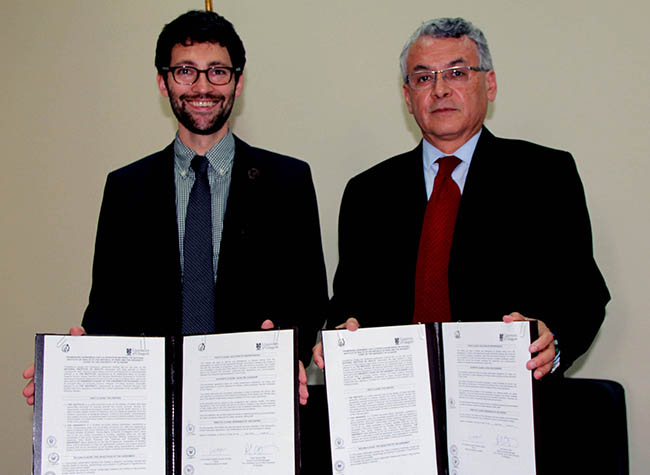 More information:
Institute of Biodiversity, Animal Health and Comparative Medicine
Peruvian National Institute of Health
---
First published: 27 May 2015