Meet our Inspiring People
Meet a selection of staff from Student Services. Together they are striving to enhance the student experience.
Student Services encompass ten different services with more than 180 members of staff. The aim of all these combined teams is to support student wellbeing and engagement.
Christine Lowther, Director of Student Services, said: "We have a wide range of front line services, from the Careers Service to Sport and Recreation, which help students to achieve their academic potential and also enhance the overall student experience.
"There are many factors that contribute to the "Glasgow Experience". We want students to leave university with more than a degree and we aim to put support and opportunities in place which enable them to do that."
Christine believes that the teams working together in Student Services and in partnership with others across the university, including the SRC and GUSA, are key to this.
She said: "All staff at all levels in the University play a part in supporting students. We want to work with other services, schools and colleges to support them in working with students. Collaborative work is very important and we recognise that we are most successful when working together."
"Students need the right support in place in order to excel at university and we all play a part in creating that student experience – we are all part of nurturing them to be World Changers."
Meet the Student Services staff
1. Careers Service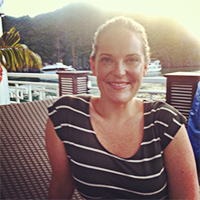 ‌Name: Lesley McKay
Job title: Business Relations Team Manager
What do you do at the University?
I manage the Business Relations Team that sits within the Careers Service. The primary aim of the team is to provide students with access to employers, a broad mix of opportunities and to design & host events that inspire students to consider various career paths. I manage the strategic direction of this activity.
My role certainly has variety and challenges but it's anything but dull - and that's how I like it.
What is your favourite part of working at the University?
As well as the satisfaction of hearing from employers about the excellent calibre of students they meet and subsequently recruit from Glasgow; my favourite part working at the university has to be the location and the history. When the sun actually shines and you're walking through the main campus it really is an impressive workplace. The Careers Service had its 'away day' on campus a couple of months ago. I know this sounds an odd location for an 'away day' but we were granted access to go up the tower, given tours of the museums, a private viewing of the coin collection, a talk from the zoology department and access from Archives to a letter from Adam Smith and other fascinating documents. Despite working here for nearly 5 years I hadn't seen many of these things.
2. Counselling & Psychological Services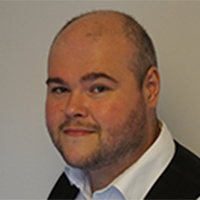 ‌
Name: Phil Quinn
Job title: Head of Service
What do you do at the University?
My role involves day to day operational management of the Counselling and Psychological Service. I am also clinical lead for the service providing clinical governance and therapeutic best practice to all staff. I am also a member of the crisis team within the University. This role involves offering guidance and assistance in any crisis situation that may arise. At present my role has focused on improving the service so that we are more efficient at meeting the needs of students who access it.
What is your favourite part of working at the University?
I am really enjoying the challenge that my role brings at present. Working collaboratively with my team to improve and develop the service has been a highlight of my work so far. Assisting students therapeutically in their time of distress is an important aspect of my role. Helping students so that they are able to fulfil their potential in their studies is very rewarding. Overall I think my favourite part of working at the university is the collegiate atmosphere and common goal that staff in student services have at making the student experience as fulfilling as possible for students.
3. Disability Services
‌
Name: Saima Bashir
Job title: Disability Advisor
What do you do at the University?
My job at the University is to provide a free, confidential service for enrolled students who have a disability. We are the first point of contact for information regarding support such as exam arrangements, in-class support, Disabled Student Allowance (DSA) and loan equipment.
What is your favourite part of working at the University?
Working with my team, there are seven of us within the Disability Service with a large student caseload so each day is different and I appreciate the support of my colleagues on a daily basis.;
4. Interfaith Chaplaincy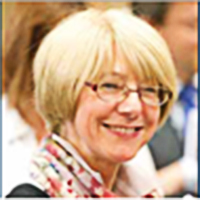 ‌
Name: Joan Keenan
Job Title: Chaplaincy Secretary
What do you do at the University?
I act as "gate keeper" for the Chaplaincy and, as such, I meet many interesting people; students, staff and members of the public. I assist the Chaplain and 11 honorary chaplains of different faiths in their work supporting students and staff through good as well as challenging times.
What is your favourite part of working at the University?
I enjoy my work in the University; it is a very special place to work as everyone is given the chance to grow and develop their skills and interests. I enjoy meeting students, helping them when I can and hearing their stories! I feel very privileged that I have position which suits my personality.
5. International Student Support Team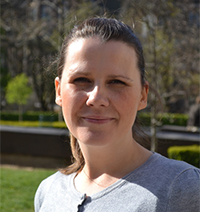 ‌
Name:Lisa Milne
Job title:International Student Adviser
What do you do at the University?
I am one of four International Student Advisers at the University of Glasgow. The ISS Team advises on a wide range of issues including welfare and personal issues, immigration and visa advice, financial issues, information on UK and Scottish culture and consumer rights issues.
Every day I meet students looking for assistance and I love being able to help make their time at the University of Glasgow as enjoyable and productive as possible.
What is your favourite part of working at the University?
Apart from helping to solve problems and playing my part in the student journey, I also enjoy meeting many family members who come to live with our students during their studies in Glasgow. The ISS team runs an International Family Network which aims to ensure a smooth transition to settling into life in Glasgow. Many dependants arrive with very little English and it is really rewarding to see many of the International Family Network members go on to study, work or volunteer in Glasgow and make the most of their time here.
6. Registry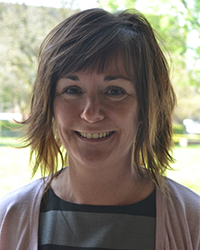 ‌
‌Name: Jo Russell
Job title: Central Financial Aid Manager
What do you do at the University?
My main job within the University is the administration of several Hardship Funds. These funds are intended to provide non-repayable assistance to students in financial difficulty in order for them to continue in Higher Education. So far this year we have helped in excess of 1000 students with essential living costs.
What is your favourite part of working at the University?
Being able to help students in financial need, where, in some cases they may not have anywhere else to turn. Recently, we were approached by a student who found themselves in financial need with their final year funding being declined due to a technicality out with their control. The student had struggled on until their final few months until they thought there was no other option but to drop out or ask for help. Thankfully the student approached the Financial Aid Team. This was a successful outcome, allowing them to complete their degree.
Another great part of the job is the feedback we get from students, knowing that the fund is getting to the right people is very rewarding.
7. Sports and Recreation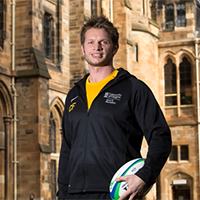 ‌
Name: Calum Forrester
Job Title: Rugby Development Officer
What do you do at the University?
I oversee the entire rugby programme that the University has to offer. Within that there are over three hundred rugby players divided across seven different rugby clubs that compete regularly.
What is your favourite part of working at the University?
The range of athletes that I get to work with – from absolute beginners to international rugby players.
One of the best parts about University life is that students are able to try new things when they arrive and what better way to do this than with the wide range of sports that the university has to offer. It is great to see these students develop their skills throughout the year and become integrated within the strong team environment that the rugby clubs at the University have.
‌

8. Student Lifecycle Support and Development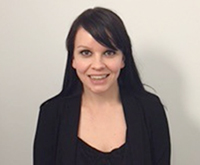 ‌
Name: Linsay Black
Job title: Functional Expert
What do you do at the University?
My role is to support staff and students using MyCampus. Working within the Student Records team I'm responsible for supporting Graduations and Examinations sections. One development which I was responsible for was the alterations to the look and layout of the graduation parchment. Within the team, we also identify and develop new functionality to improve the user experience for all as well as helping find solutions to immediate difficulties faced by users.
What is your favourite part of working at the University?
The opportunities the University presents to progress and develop my skills and experience. Since joining the University in 2006 I've had the opportunity to get involved in projects, training and system development. I've also been able to meet people from all over the world and travel to conferences; things that I never thought would be possible from a 9-5 job.
9. Student Service Enquiry Team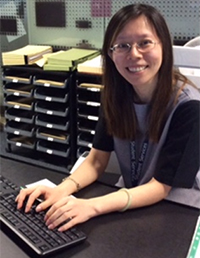 ‌
Name: Hau-Yin Tsang
Job tile: Student Services Officer
What do you do at the University?
I assist with a wide range of queries from members of the public, prospective students, current students and staff members. Queries cover the whole student experience, from registration to graduation. I help to make appointments for other teams and signpost to other university departments.
What is your favourite part of working at the University?
I enjoy the dynamic working environment and my team members are really friendly, supportive and knowledgeable. Every day I receive interesting queries, some of which require further investigation and these keep me on my toes!
10. Projects and Communications Team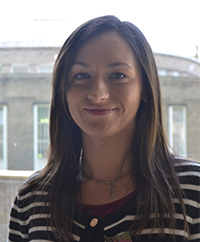 ‌
‌
Name: Magdalena Zdrojewska
Job title: Communication Technologies Officer
What do you do at the University?
The team I am part of is working towards effective student engagement and a more strategic approach to communications in partnership with other areas of the University.
My job involves creating and managing a wide range of communications for students with their best experience in mind, as well as training and assisting fellow colleagues in their communications activities.
What is your favourite part of working at the University?
The University is a fantastic place to work!
Not one day is the same as I have an opportunity to work on a variety of different interesting projects with a broad spectrum of people from various backgrounds.
I enjoy the diversity, new challenging situations, room for creativity and the fact that, together with my team, I contribute to improvement of students' experience. It all makes it very exciting and very rewarding to work at the University.
---
First published: 1 May 2015