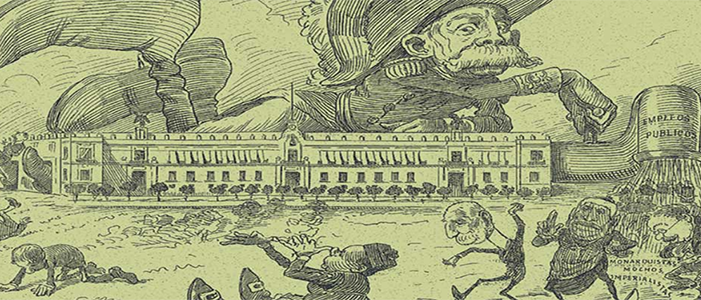 Global Collections Initiative: Latin America
The University of Glasgow Library is participating in the Centre for Research Libraries' (CRL) Global Collections Initiative. The initial development phase focuses on Latin America and the Caribbean but there are plans to expand to other regions in future years. For the duration of the development phase, members of the University of Glasgow can access GCI Latin American resources at no cost.
The initiative seeks to expand electronic access to primary source materials and data for area and international studies. In cooperation with institutions in the U.S., Canada, U.K., Germany, and Latin America, the GCI will invest resources in three major areas of activity:
Providing electronic access to primary source documentation through digitization
Establishing a framework for collective dealings with publishers and other vendors of key databases for Area and International Studies
Assessing area studies web archiving practices, and creating a sustainable plan for ongoing capture and archiving of born-digital source materials
GCI participants have access to the rich resources pertaining to Latin America held by CRL in microform and digital formats:
Historical and current newspapers published in Latin America and the Caribbean
Political, economic, and cultural journals
Government documents and archival resources
Statistical reports and census information
Publications pertaining to the Latin American Diaspora
Discovery and access
The Global Collections Initiative website provides catalogue access to the Latin American collections. For more information on the CRL Latin American collections see Topic Guide to Latin American Studies & CRL blog about GCI Latin America
Digital delivery of materials scanned in response to loan requests, and to other collections digitised by CRL for research and teaching;
Document delivery of articles and chapters sent through ARIEL document delivery
Interlibrary loan access to a collection of 3.5-million microform resources, including a 90-day loan period, renewable loan periods on request, and fourth-day delivery on most requests
Requesting materials from CRL
The method of resource delivery will depend on whether it is in microfilm or digital format.
Microfilms are available as an Inter-Library Loan for 90 days within five working days. In order to request a Global Collections Initiative ILL, please email library-dds@glasgow.ac.uk, quoting the title of the resource and the permanent URL for the catalogue record, together with any additional information about issue numbers, date of publication ranges etc
Online resources can be viewed directly your browser
Articles can be requested by document delivery in PDF format by emailing library-dds@glasgow.ac.uk
It is also possible to apply for on-demand digitization of a resource on a discretionary basis. If you would like to explore this option, please email library-dds@glasgow.ac.uk.
If you have any questions about this service, please email Joanne.Docherty@glasgow.ac.uk, in the first instance.
Other benefits
Free participation in CRL collection webinars, workshops, and forums
Individualized resource searches available through User Services
Proposals for digitization of Latin American Resources A – Z
Participating GCI librarians and scholars provide information on the CRL Global Collections website about collections, archives and data sets of interest to area and international studies research. Participating institutions put proposals for the creation of new digital resources forward and colleagues can vote on the merits of each one.
Other European & Latin American Institutions also participating in the Global Collections Initiative
The Iberoamerikanisches Institut
The University of Rostock
The German National Library of Economics
Colegio de México
Fundação Getulio Vargas
University of Glasgow
University of Liverpool
University of London, Institute of Latin American Studies
University of Oxford, Bodleian Latin American Centre Library