SMG Commitments for 2021
As a response to the 'Understanding Racism, Transforming University Cultures' report, the Senior Management Group at the University have publicly committed to taking an anti-racist approach to University processes and systems, each committing to at least one anti-racist objective for 2021.
These objectives have been created to align with the report's Action Plan and the University's new strategic values of Ambition & Excellence, Curiosity & Discovery, Integrity & Truth and Inclusive Community.
Professor Anton Muscatelli, Principal and Vice-Chancellor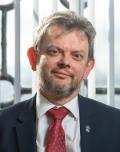 "This year, I will publicly commit to the work that needs to be done at the University to make progress on our journey towards becoming an anti-racist institution. My objective takes two strands; committing internally to our staff and students as well as publicly to our external audiences. Externally, I plan to use the platform I have to regularly send a public anti-racist message, committing to the wider civic responsibilities of my position and using opportunities to speak about our University's journey towards becoming an open and inclusive place to work and study. Internally, I want to enforce an anti-racist message regularly to staff and students, with a focus this year on leading senior management through anti-racist training."
Ms. Bonnie Dean, VP Corporate Engagement & Innovation, Race Equality Champion

"As Race Equality Champion for the University, I will work with and support the Principal and Senior Management Group (SMG) in the achievement of their objectives this year, ensuring that as a group we are safeguarding against unconscious barriers to inclusion and that race and ethnicity are regularly considered and discussed within the SMG agenda. As part of this work, I will act as the conduit between the Race Equality Group (REG), the Equality and Diversity Strategy Committee (EDSC) and SMG to ensure that the grassroots voice of students/staff are included in this area."
Dr David Duncan, Chief Operating Officer and University Secretary

"My objective for the next year is to address the lack of ethnic minority representation within University leadership. As it stands, there is a lack of ethnic minority representation within our governance bodies - this is something we are actively working to change. I also aim to focus on addressing this area by working with the Principal and Director of People & Organisational Development on revised succession plans for leadership roles, with ethnic diversity as a priority."
Professor Jill Morrison, Clerk of Senate & Vice Principal (Academic Standards & Quality)
"This year, I will work with colleagues in the Equality and Diversity Unit, Planning, Insight and Analytics and others to establish a methodology that would allow Senate Office to assess their student facing processes for any evidence of racial bias, with an initial focus on the Student Conduct process."
Professor Neal Juster, Senior Vice-Principal and Deputy Vice Chancellor
"My objective for the next year is to ensure that an ethnic diversity KPI is set as a component of the University strategy implementation plan to ensure sustained focus on race equality."
Professor Frank Coton, Vice Principal (Academic Planning & Technological Innovation)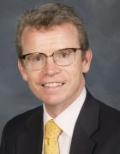 "This year, my objective will be to review the academic career development and associated promotion processes at the University with a focus on ethnicity and disability to ensure that these processes are not discriminatory towards our ethnic minority or disabled staff members. This review should give us confidence that our academic career pathways and the way we develop colleagues to progress along these pathways, for example through our Early Career Development Programme (ECDP), fully support ethnic minority and disabled academics."
Professor Chris Pearce, Vice Principal of Research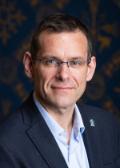 "This year, my objective will be to review Postgraduate Researcher (PGR) recruitment, considering data by ethnicity and including any disparities between ethnic minority and white researchers. This will enable us to identify one point in the PGR journey where we may be losing ethnic minority talent that require specific and targeted action. Focusing on actions that address diversity at PGR recruitment has two advantages: it allows us to increase diversity at the earliest entry point to a research career, and also suggests approaches that could be applied at other career stages."
Professor Moira Fischbacher-Smith, Vice-Principal (Learning & Teaching)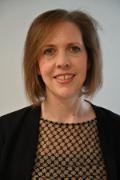 "As the Vice-Principal of Learning & Teaching, my long-term anti-racist objective will focus on progressing the commitment in the Learning & Teaching strategy to decolonising the curriculum, beginning with supporting a 'Decolonising the Curriculum' workshop. My objective for this year will be to undertake anti-racist training, to develop my own understanding and gain a better insight into how to effectively lead the work on decolonising our curriculum. I also intend to work with students and staff to develop a shared understanding of inclusive strategies for learning and teaching, supported by a focus at our Annual Learning & Teaching Conference in April 2022 themed around Inclusive Teaching."
Professor Roibeard Ó Maolalaigh, Vice Principal & Head of College of Arts
"This year, I will conduct a recruitment campaign within the College of Arts in order to encourage a more ethnically diverse range of applicants to our posts. This will include, where possible and appropriate, diversifying our recruitment panels and creating ethnic minority staff profiles and video case studies that we can link to every recruitment post we publish. Video profiles of students will also be developed to support diversity in recruitment.
In collaboration with the Library and External Relations, I will scope out a new project, 'The Glasgow Diversity Story', based on University archives and current activity within the University with a view to highlighting the ethnic diversity of world changers associated with the University."
Professor Iain McInnes, Vice Principal and Head of College of Medical, Veterinary and Life Sciences

"My objective for the next year is to lead the implementation of the University's zero tolerance policy and practices for tackling racial inequality within the College of Medical, Veterinary and Life Sciences (MVLS), ensure that our mechanisms for reporting support addressing concerns without retribution to careers or resources, and encourage staff and students to report racial harassment to increase disclosure rates. Further, to raise awareness of unacceptable actions and behaviours to tackle and prevent instances of racism within the College to achieve racial equality."
Professor Dame Muffy Calder, Vice Principal & Head of College of Science & Engineering
"This year, my objective will be to focus on the journey of young ethnic minority people from school into University, working specifically on widening access in computer science and improving the computer science curriculum in schools across the UK to attract more ethnic minority students into the field."
Professor Sara Carter, Vice Principal & Head of College of Social Sciences

"This year, my objective is to conduct a detailed data analysis of students within the College of Social Sciences. This will enable us to identify and define any key discrepancies by ethnicity – such as any awarding gaps - and address them with relevant and targeted action."
Miss Rachel Sandison, Vice Principal, External Relations
"This year, my objective is to support the delivery of an anti-racist campaign on campus which details experiences of racism and racial harassment and how all students/staff can address it. This will involve a commitment to hosting a variety of regular events with an anti-racist focus, including the creation of a public Racial Justice lecture series."
Mrs Christine Barr, Director of People & Organisational Development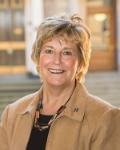 "As the Director of People and Organisational Development, my objective this year is to actively support strategic diversity & inclusion aspirations with a particular focus on ethnicity; building a demonstrable track record of evidence of continual improvement through target setting & achievement against milestones."
Mr Gregor Caldow, Executive Director of Finance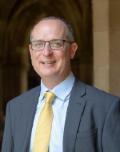 "This year myself and all Finance Leadership Team members will take part in diversity training. I will use team meetings and townhalls to both celebrate diversity but reinforce expected behaviours consistent with our core values. With the broader Finance teams support, I will establish an Equality, Diversity and Inclusion (EDI) group/committee within Finance to provide a collective and diverse voice and a space to celebrate and promote the diversity within our teams."