Hannah Frank
Hannah Frank was born in Glasgow in 1908. Her black and white illustrations began with her work for the Glasgow University student magazine. She went on to produce posters and leaflets for almost all the Glasgow Jewish institutions from the late 1920s until the 50s.
She studied at the University of Glasgow and Glasgow School of Art and her drawings and sculptures were exhibited regularly at the Royal Glasgow Institute and the Royal Academy.
The illustrations included in this exhibition were shown as part of 'Hannah Frank: A Glasgow Artist - Drawing and Sculptures 100th Birthday Exhibition' held in the University Chapel in September 2008.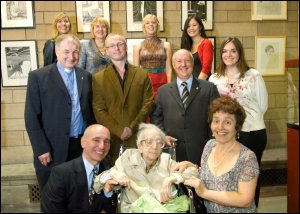 View larger image
Hannah Frank was awarded a posthumous honorary degree from the University of Glasgow on Commemoration Day, 17th June 2009.
For more information about Hannah Frank, see http://www.hannahfrank.org.uk/
See article of Hannah Frank's posthumous honorary degree award from the University of Glasgow, and an article in the University of Glasgow publication, Avenue, Issue 44, June 2008.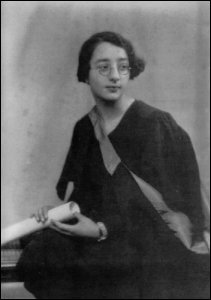 View larger image