The University of Glasgow Diversity History
The University of Glasgow's Diversity History Project began in January 2022. It is a partnership between the College of Arts and the University Library to begin to understand the legacy of racism on campus and beyond. More particularly this project is a response to the Understanding Racism, Transforming University Cultures report and Action Plan.
In exploring the University's own archives and records, the project seeks to use Arts and Humanities research to better understand and challenge racial discrimination in the present. Jointly funded by the College of Arts and the University of Glasgow Library, it is being carried out by the School of Humanities/ Sgoil nan Daonnachdan and the University's Archives and Special Collections.
Aims
Diversity History is collaborative in its approach, combining the skills and knowledge of archivists, historians, and social scientists. The project seeks to enhance our understanding of the history of the University's diversity since its creation in the 15th century until today.
The research analyses the University's archives to uncover cultures of discriminatory institutional practice. The research also examines the growing ethnic diversity of the University's student body and the efforts of staff and students to combat racism and other forms of societal prejudice.
Background
The Diversity History Project is part of the University of Glasgow's current efforts to recover the neglected histories of its links to the transatlantic slave trade and other forms of imperialism. More specifically, in the aftermath of the Understanding Racism and Transforming University Cultures report of 2021, the College of Arts and University Library made a commitment to explore the institution's historic records with a view to better understanding issues of student and staff diversity.
The impetus for these efforts has been the pervasiveness of racism – a colonial legacy - both within the university and in the wider society. Tackling contemporary racism partly requires deconstructing several ideas about race that were constructed in the past to justify the extractive, violent and unjust systems of colonialism and that have been reproduced over time.
For further information, see:
The University of Glasgow Diversity History project builds on these current efforts to tackle racism within the institution as well as in the broader society. It is also builds on the current initiatives to decolonise knowledge structures and the curriculum within the University of Glasgow and UK universities, more broadly.
Partners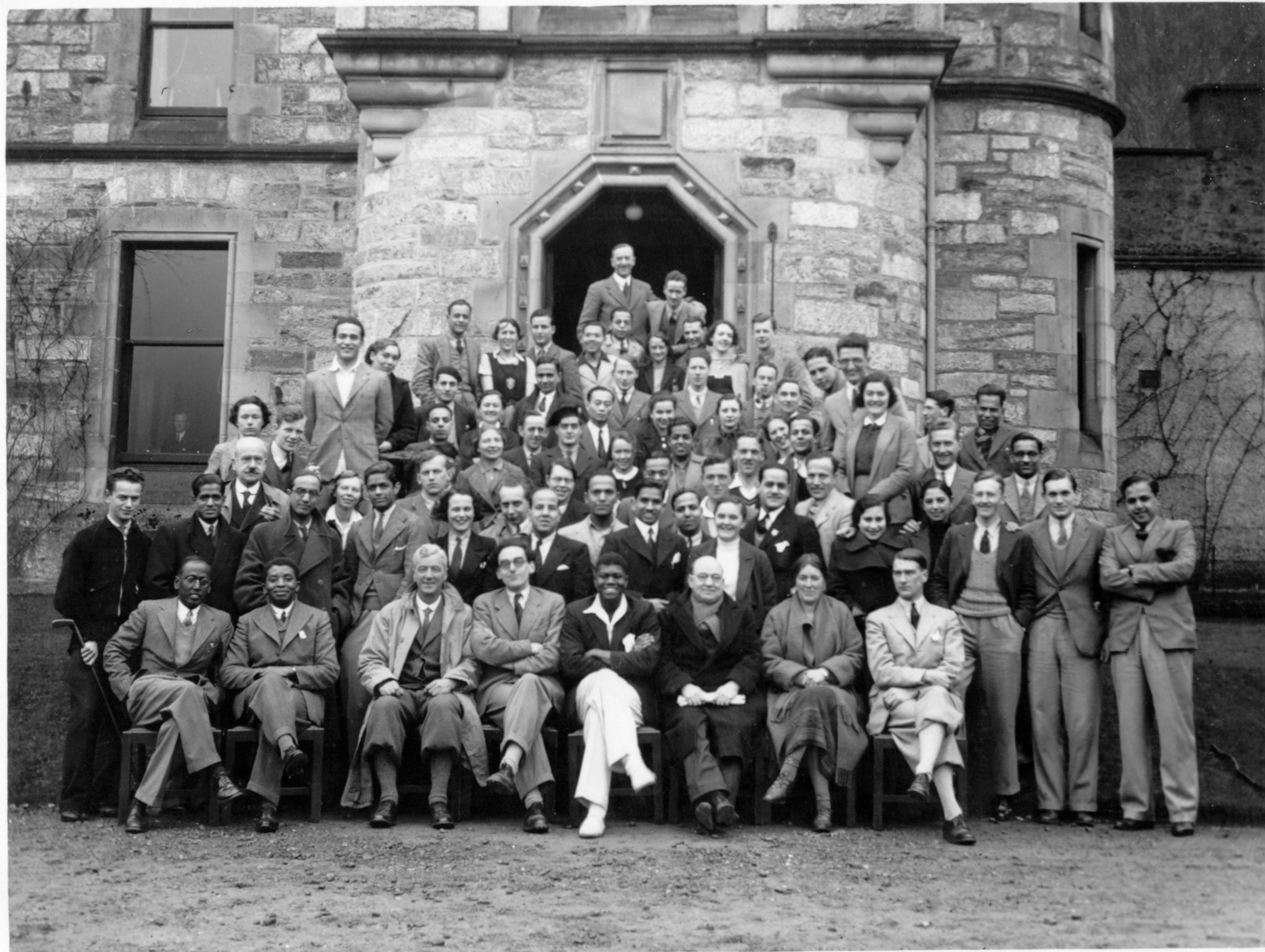 Reference: UP7/93/1