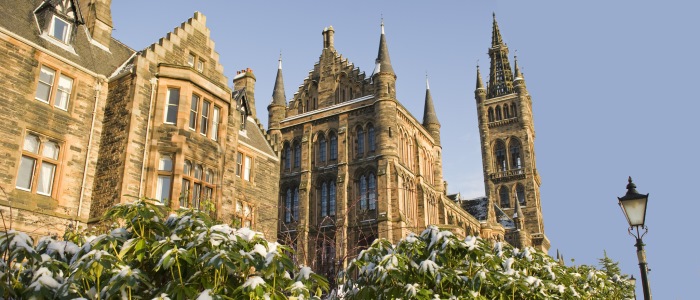 The Unicorn and Lion Staircase
The Lion and Unicorn Staircase
Next to the main entrance of the chapel is The Lion and Unicorn Staircase, created in 1690 by stonemason William Riddel, it remains one of the few remaining curios from the old High Street site.
When the University relocated to its present site here at Gilmorehill in 1870, the staircase was brought over stone by stone, by horse and cart, to be rebuilt by hand and made part of the new building.
The lion and the unicorn are symbols of the United Kingdom. It was created in 1690, nearly 17 years before the Act of Union that bound Scotland and England together. The Unicorn is the national animal of Scotland, a symbol of purity and strength while England's lion is a symbol for bravery.
Patting the Unicorn or rubbing its horn is thought to be good luck and has become a tradiiton for students sitting exams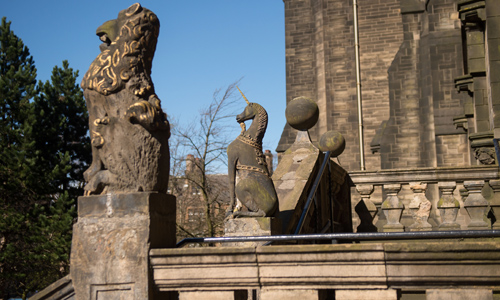 To Continue: Continue slightly ahead and turn to your left to face into Professors' Square with the main building to your back.