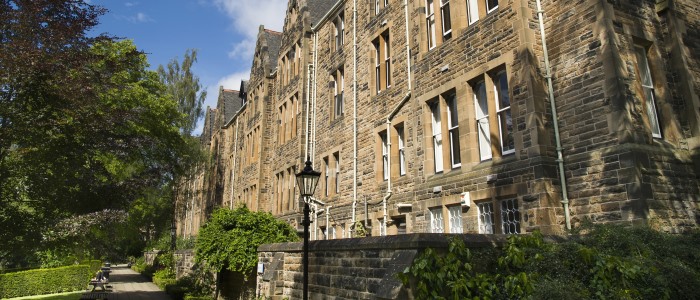 Professors' Walk
Professors' Walk
Professors' Walk or 'The Garden' is a quiet area on campus where student can pass through on their way to lectures or take some time with friends to grab lunch in the open air. It is important to remember that the university isn't always intense study and there's space for plenty of down time and the location of our main campus is an ideal setting for students to take some time out.
Both the Kelvingrove Park (accessed from Kelvin Way on the far end of University Avenue) and Glasgow's Botanical Gardens (at the end of Byres Road) are both also within walking distance from campus.
To Continue: Walk Straight ahead through Professor's walk. Take the path on the left towards University Avenue and turn left. Walk until you pass the Bower building on your left.