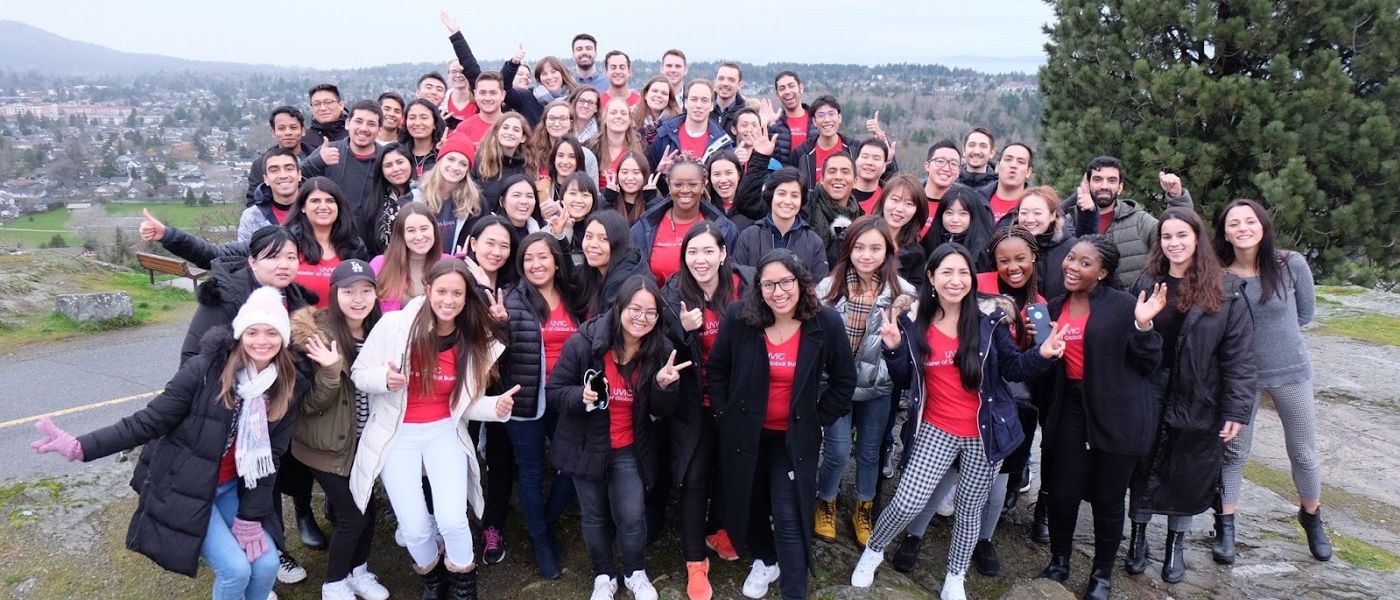 Discover more
Work with us
We welcome ideas on how we can work together to equip students with the experience and skills to become global citizens. Please contact us if you are interested in working with us to offer a similar programme: international-partners@glasgow.ac.uk
Three global partners; one incredible experience
Our aim is to equip our students with an education and skillset that is valued internationally.
Our Master of Global Business, launched in 2020, encapsulates this international perspective by providing a truly global learning experience at three leading business schools across three continents (Europe, North America and South-east Asia).
For the University of Glasgow, the Master of Global Business is an opportunity to deliver a new model of mobility: a tripartite postgraduate masters exchange. The programme is delivered alongside our partners: University of Victoria, Canada and Chulalongkorn University, Thailand. This close collaboration offers students from all three universities the chance to gain global business insights.
Dr Ramona Blanes is the academic lead for Glasgow: "The programme enables the students to move with their cohort to three different continents, assimilate themselves in three cultures, and learn about business management in Asia, Europe and North America," she says. "The courses are specifically designed to highlight to the students the similarities and differences in management styles and thinking, and the regulations in the countries.
Business across three continents
Master of Global Business study begins at the home university. Then the international experience begins, with mobility taking place in each country: starting with study in the Peter B Gustavson School of Business (Victoria); followed by time at our Adam Smith Business School (Glasgow); and ending at the Chulalongkorn Business School (Bangkok). Finally, the students return to their home university to finish their studies.
As a global cohort, the students' study in three diverse, international business environments. World-leading experts from each partner deliver a curriculum that includes business fundamentals, global leadership, cross-cultural intelligence, and a chance to learn a new language. In addition to the core courses, students have the choice to complete an international internship or undertake a thesis research project.
The benefits to the students are obvious, discovering how business is done in an international environment will help future careers. Living, working and studying in three countries equips the students with a high level of cultural awareness and cross-cultural communication that increases effectiveness in international contexts.
In this model, all three partners offer this innovative degree. It is a new dynamic model of delivery that Glasgow is delighted to deliver for the first time.
First published September 2020.
Discover more
Work with us
We welcome ideas on how we can work together to equip students with the experience and skills to become global citizens. Please contact us if you are interested in working with us to offer a similar programme: international-partners@glasgow.ac.uk