2019 U21 Health Sciences Annual Meeting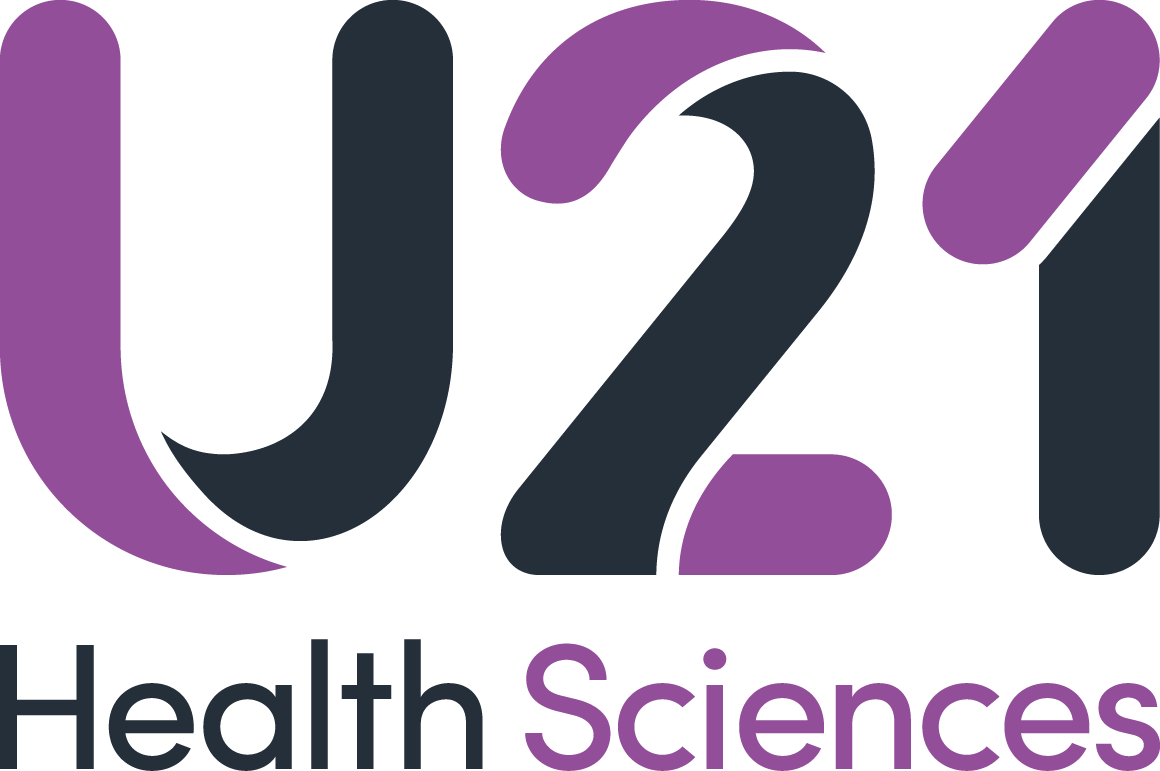 Please note: registration will close Monday 12th August
2019 U21 Health Sciences Annual Meeting
The 2019 U21 Health Sciences Group Annual Meeting will be hosted by the University of Glasgow on the 9-13th September 2019 on the theme of Safe and Sound: Improving Healthcare Education.
We look forward to welcoming as many delegates as possible to the 2019 HSG Annual Meeting. We will again this year be running the Doctoral Student Forum, and sessions on Interprofessional Education and Sustainable Development Goals. The Scottish Approaches to Healthcare Improvement will be showcased, and we will be looking at the methodology and benefits of research in the Undergraduate Curriculum. Previous work on Student Mental Health and Gender-Based Violence will be followed up, and following on from discussions in the 2018 meeting we will be addressing issues of safety and wellbeing for our students out on placement.
Along with a healthy social programme and access to the best that Glasgow and Scotland have to offer, we hope you will manage to make the most of your time with us!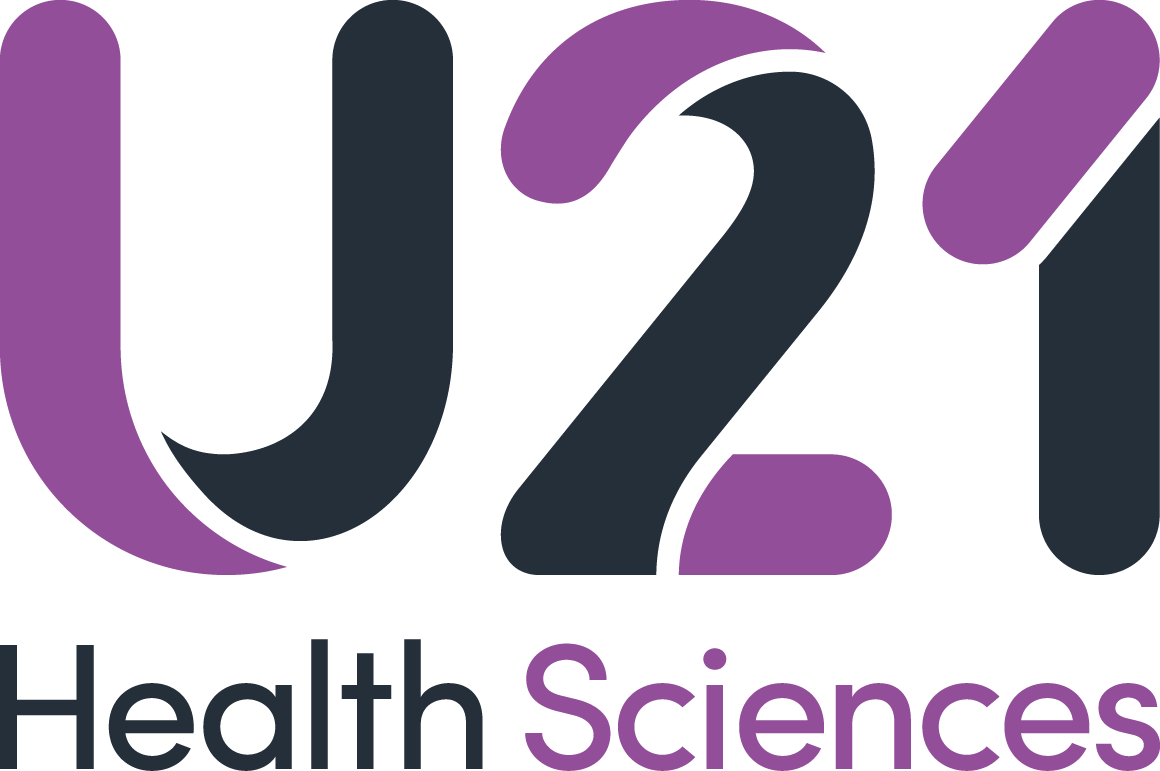 Please note: registration will close Monday 12th August
Programme
2019 Universitas 21 Health Sciences Group Annual Meeting
Theme: Safe and Sound: Improving Health Care Education
Draft Version: Please note that times are subject to slight change
Monday 9th September
Doctoral Student Forum
| | |
| --- | --- |
| 08:30-09:00 | Registration |
| 09:00 - 10:30 | Doctoral Student Forum |
| 10:30- 10:45 | Break |
| 10:45 - 12:00 | Doctoral Student Forum |
| 12:00 - 13:15 | Lunch |
| 13:15 - 14:45 | Doctoral Student Forum |
| 14:45 - 15:10 | Break |
| 15:10 - 17:00 | Doctoral Student Forum |
| 17:00 - 18:00 | Doctoral Student Forum Networking Drinks |
Tuesday 10th September
Sustainable Development Goals Forum
08:30-09:00
Registration
09:00 - 10:30
Sustainable Development Goals Forum
10:30 - 10:45
Break
10:45 - 12:00
Sustainable Development Goals Forum
12:00 - 13:15
Lunch
13:15 - 14:45

Sustainable Development Goals Forum

Interprofessional Education Forum

International Development Group Meeting

14:45 - 15:10
Break
15:10

Optional Tour of QEUH Campus

15:10 - 17:00

16:30

Parallel Sessions:

Sustainable Development Goals Forum continued...

Clinical Simulation Group Meeting

International Development Group Meeting continued…

Optional Tour of University main Campus

17:00
Welcome Reception
19:00
Day Ends
Wednesday 11th September
Core Meeting
08:30-9:00
Registration
09:00-10:30

Welcome Address
Professor Dame Anna Dominiczak

Opening Remarks
Professor Glenn Bowes

Session A - "Home Truths"
Keynote Address - Realistic Medicine
Catherine Calderwood

10:30-10:45
Break
10:45-12:00
Session A (ctd) "Home Truths"

Scottish Patient Safety Programme
Malcolm Daniel

Patient Centred Initiatives
Geraldine Marsh

Public Health as carrot and stick
(MUP / Smoking / Violence)
Andrew Fraser

12:00 - 13:15
Lunch
U21 HSG Exec C'ttee mtg
13:15 - 14:45
Teaching Excellence Award Workshop
14:45 - 15:10
Break
15:10-17:00

Discipline Group Meetings

• Medicine
• Dentistry
• Nursing and Midwifery
• Public Health
• Health and Rehab Sciences
• Pharmacy

18:30
Official Dinner Drinks Reception
19:00
Official Dinner
21:30
Official Dinner Ends
Thursday 12th September
Core Meeting
08:30 - 09:00
Registration
09:00 - 10:30
Session B
Panel Discussion

Chaired by Professor Stuart Carney

Research in UG
-How to teach students about research
-How research motivates and informs
Professor David Kluth

Panel Discussion

10:30 - 10:45
Break
Group Photo
10:45 - 12:00
Session C - New beginnings and project updates

New U21 HSG Project update presentations

Gender Based Violence Project Update

Professor Bradbury Jones

12:00 - 13:15
Lunch
2X Deans Mtgs
13:15 - 14:45
Session D – Undergraduate Education

Physical Activity in Medicine

History of the PA Agenda
Ian Ritchie

Current Health Challenges and Opportunities
Ann Gates

Engaging students about PA
David McGrane
Neil Nairn
Panel Discussion

14:45 - 15:10
Break
15:10- 17:00
Session D (ctd)

Work in Progress
Student Mental Health Project Workshop

Member of the Student Mental Health Project Working Group

17:00
Free Night for Delegates
Friday 13th September
Core Meeting
08:30 - 09:00
Registration
09:00 - 10:30
Session E –
Panel Discussion

Safe Environment for Students
Christine Goodall
and Simon Fleming

10:30 - 10:45

Break
10:45 - 12:00
Discipline Group updates

SDG Group update

Summer School 2019 report

Doctoral Student Forum report

Clinical Simulation Group update

2020 Summer School Overview

2020 Annual Meeting Host Institution Overview
12:00 - 13:15
Lunch
(Lunch box)
13:15 - 14:45
Optional Delegate Excursion
Speakers
Soon you will find here information on all the fantastic speakers at this years Health Sciences Group Annual Meeting.
Social Programme (Including Optional Excursion)
Welcome Reception:
The welcome reception will take place at the University of Glasgow main campus from 5.30pm-7.30pm on Tuesday 10th September 2019.
Delegates must register in advance to attend and are permitted to bring a guest.
Dress Code: smart casual
Official Dinner:
The official dinner will begin with a drinks reception at 7.00pm and will be followed by a three-course meal from 7.30pm-9.30pm. Delegates must register in advance to attend and are permitted to bring a guest.
Dress Code: smart casual
Optional Excursion
Half day tour: Loch Lomond and Whisky Distillery
This short trip takes you straight from the centre of Glasgow into the Highlands.
You'll learn how pure volcanic water is transformed into tasty, honey-coloured whisky. And you'll explore Loch Lomond, a body of water that's attracted poets, warriors, and travellers for hundreds of years.
It's your opportunity to explore two of Scotland's national treasures in half a day.
Accommodation
The University of Glasgow is situated in the West End of the city, with a variety of hotels and guest houses nearby, as well as excellent links to the City Centre hotels by Subway.
Delegates are asked to book accomodation directly with the hotel of their choice, please see suggested hotels below.
We would also recommend booking via peoplemakeglasgow.com/findahotel for best available rates. Glasgow has very high occupancy levels for hotel rooms due to the large number of events in the city. Delegates are advised to book early to guarantee availability at their preferred hotel.

When booking accommodation please bear in mind transport will not be provided by the University from hotels to the University Campus.
Closest hotels to the University are:
West End:
Hotel Du Vin
5 star
1 Devonshire Gardens
Glasgow
G12 0UX
Hilton Glasgow Grosvenor
4 Star
1-9 Grosvenor Terrace
Glasgow
G12 0TA
Lorne Hotel Glasgow
3 star
923 Sauchiehall St
Glasgow
G3 7TQ
City Centre:
Blythswood Hotel
5 star
11 Blythswood Square
Glasgow
G2 4AD
Abode hotel
4 star
129 Bath St
Glasgow
G2 2SZ
Apex City of Glasgow Hotel
4 star
110 Bath St
Glasgow
G2 2EN
Premier Inn Buchanan Galleries (Buchanan Street)
3 Star
St. Andrew House
141 W Nile St
Glasgow
G1 2RN
Carlton George (Buchanan Street)
3 star
44 W George St
Glasgow
G2 1DH
Meeting venue
University of Glasgow
University Avenue
Glasgow
G12 8QQ
UK
Travel Information
Please Note: These details direct delegates to the main University campus in the West End of the city.
Air
7 miles west of the University
First Bus service (77) connects the West End of Glasgow and the airport. The Glasgow Airport Express (500) bus service connects the city centre and the airport.

Taxi fare from the airport to the West End costs approximately £21. From the city centre to the West End costs approximately £8.
Direct flight connections to all major European hubs, plus North America and the Middle East
33 miles south west of the University
Dedicated rail station
Airport bus service to city centre takes around 45 minutes
Edinburgh International Airport
42 miles east of the University
Bus Service (Citylink Air) direct to Buchanan Street Bus Station in Glasgow
By coach
Buchanan Bus Station is the main terminus for long distance coaches and is close to Buchanan Street subway station. Timetables at www.travelinescotland.com
By train
Intercity links to all major cities. Frequent services to Edinburgh (50 minutes) and London (5 hours). There are two city-centre terminals, Glasgow Queen Street and Glasgow Central (served by Buchanan St and St Enoch subway stations respectively). Timetables at www.travelinescotland.com
Road
Motorway links provide access to major UK cities. Visit Red Planet Travel for maps and directions.
From Carlisle, Newcastle and the south, exit M74 on to the M73, joining the M8 at the Old Monkland junction. M8 exits for the University are J18 if travelling from the south, Edinburgh and the north and J19 if coming from Glasgow Airport and the west. Other main routes serving the University include Great Western Road (A82, north of campus), Clydeside Expressway (A814, south) and Byres Road (B808, west).
On campus parking is limited to permit holders. Car parking in the areas around the campus is extremely difficult. There are various pay & display parking spaces around the local Byres Road and Kelvin Way areas but spaces are limited. You may want to consider using the city's Subway Park & Ride scheme. This service costs around £5 and Kelvinbridge subway station has parking which is only 5 minutes' walk away.
Also see Getting around Glasgow.
Local Travel
Buses
Routes 4, 4A and 15 run through the main campus from the city centre.
Other routes serve Dumbarton Road, Great Western Road and Byres Road.
A Glasgow city tourist bus stops at the University.
Subway
The main station for the University is Hillhead.
Kelvinbridge stations is the closest station to the Sir Wilson Lecture Theatre
Subway map [PDF]
More information on travel by subway and ticketing options.
Local trains
The nearest suburban rail station is Partick, about one mile west of the University. It has an interchange with the subway and with bus services on Dumbarton Road. Trains from Glasgow serve destinations across the UK. By being flexible and booking well in advance you will find rail travel offers excellent value for money. National Rail enquiries can be contacted on 08457 484950 or at www.nationalrail.co.uk.
Taxis
Black taxi cabs can be picked up at most times in the University area and the city centre. You can also phone for a black taxi cab on 0141 429 7070.
Cycle racks
We have a number of places to park bicycles across campus. If you want to find out more about locations of cycle parking facilities, showers, bus stops, gates and car parking areas on our main campus, you can consult our University of Glasgow Active Travel Map.
Journey planning apps
Greater Glasgow First Bus has apps for both timetables and ticket buying. The Traveline Scotland app gives information for journeys across Scotland.
Traveline Scotland
SPT
First Bus Glasgow
Scotrail
Information for Presenters
Standard equipment in all of our venues
Data projectors and speakers are included in all meeting rooms, your conference organiser will be able to confirm what additional equipment has been arranged.
Presentation Remotes (Clickers)
Please note that these devices are not provided as standard at our venues. If you require a remote clicker then please advise your conference organiser prior to arrival so that this can be arranged. If you are bringing your own clicker please note that if 'driver software' needs to be installed on our machines then this may not be possible at short notice.
Using your own laptop or Mac to connect to our projectors
Please note that all of our venues support VGA connections whilst some of our rooms that have been recently upgraded to also support a HDMI connection. If your device does not have a VGA connection then please ensure that you bring the relevant adaptor with you to facilitate its use.
Computers supplied in our venues
All our computers have a Windows 10 operating system along with Microsoft Office Professional Plus 2016. Please note that preparing your presentation in a newer version of Microsoft Office may cause compatibility issues when it comes to uploading your presentation on to our PC's. We would recommend that your presentation is compatible with Microsoft Office 2016.
All computers have wired data connections for access to the Internet etc.
Embedded videos
If you have embedded videos within your presentation we would recommend you check these as soon as possible at the venue. The two most common reasons for video refusing to play are as follows;
The embedded video is trying to use software that is not supported on our machines. Please note that our machines do not have 'QuickTime' installed and as such will not support videos that have the .mov or .mp4 file extension. Please ensure that all embedded videos have either the .avi or .wmv file extension.
The embedded video has not been copied over correctly from your own machine to your storage device.. When copying your presentation to a memory stick it is imperative that you copy over the video file along with the PowerPoint presentation. The most straightforward way to do this is to create a file on your memory stick that contains the main PowerPoint presentation and your videos. This file can then be copied over to the desktop on our PC's
Please Note. If your memory stick or storage device is encoded please ensure that it does not require the downloading of any encryption software to our machine in order to access the files stored on it. This cannot be facilitated at short notice due to the security measures installed on our computers.
Visit Glasgow
The City of Glasgow

With a wealth of cultural attractions, impressive architecture, fantastic shopping and a year-round programme of world-class events, it is easy to understand why Glasgow is firmly established as one of Europe's most exciting destinations. As the UK's fourth-largest city and one of the world's top student destinations, Glasgow has loads to offer you.
A 2019 TimeOut survey places Glasgow in the top ten cities in the world. Ranked between Berlin and Paris, Glasgow was voted number one for both friendliness and affordability.
To find out more about the exciting activities Glasgow has to offer please visit People Make Glasgow and for information on activities in wider Scotland see Visit Scotland's website.
Contact Us
If you have any questions regarding registration or the programme please contact the External Relations Event Team at u21hsg-2019@glasgow.ac.uk or call 0141 330 3593.
For general U21 HSG enquiries please contact Corrina Greenwood, U21 HSG Executive Officer on C.A.Greenwood.1@bham.ac.uk