Continuing and increasing impactful international research collaboration and a flourishing international PGR community, broadening the portfolio of international funding sources and the growth in international research income in the long-term.
We will:
Enhance the scale and impact of international research collaboration whilst growing and supporting our thriving PGR student community.
Further engage with, and optimise, the opportunities that arise from international research partnerships and our global networks, particularly in support of academic and professional services development.
Provide specialist support and guidance to maximise the range of international funding opportunities accessed.
Strengthen research activity within existing partnerships so that it forms an integral part of our overall engagement and future priorities.
Strengthening our links with Africa
We have strong links with Africa, and over the last few years have also enjoyed a close relationship with the African Research Universities Alliance (ARUA) network.
Through our membership of the Guild of European Research-Intensive Universities (the Guild), Glasgow has also been in a strong position to influence a recent joint publication by both networks on a new approach to strengthening Africa's research, innovation and higher education capacity.
The statement calls for sustainable investment in African knowledge societies by creating Centres of Excellence to confront common challenges for both continents as identified by the African Union and the European Union, such as public health; the Green Deal, the Blue Economy and energy transitions; digital transformations; good governance, peace and security; and migration, mobility and overcoming discrimination.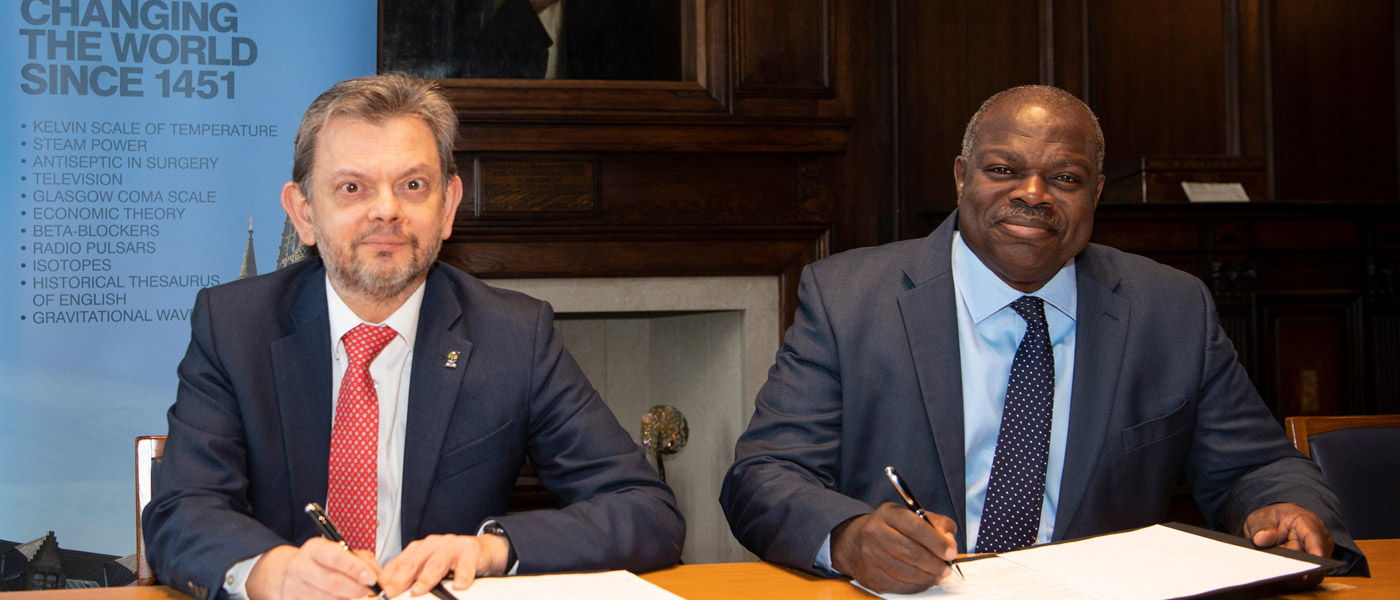 During the symposium, a Memorandum of Understanding was also signed by our Principal, Professor Sir Anton Muscatelli, and Professor Ernest Aryeetey, Secretary General of ARUA (image above).
Capacity strengthening in Africa is an issue that the University is keenly invested in, and in 2020 we hosted a symposium on capacity strengthening in Africa, with key contributions from ARUA as well as other Scottish universities, government bodies, funders and partner countries.
Transforming Africa through research and innovation will require strong and effective partnerships.
The symposium provided an opportunity to showcase some of the fantastic work that we're leading on and to explore what more can be done in this area.
Professor Paul Garside, Dean of Global Engagement for the Middle East and Africa, and colleagues who are leading on the University's extensive work in Africa saw the event as an opportunity for meaningful discussion about the key components of capacity building and hearing from the perspectives of key representatives from African universities.
Vice-Principal for External Relations, Rachel Sandison became a Guild board member in June 2020: "I think this is a really important time for Glasgow to lead the conversation in terms of what the key priorities and obstacles are for capacity strengthening, how higher education providers, networks, governments and funders play a role in that, and what the scope is for knowledge exchange and capacity strengthening: not only in terms of academic work but also in professional areas within higher education provision."
Find out more
Reimagining our research culture
The University is creating a fairer, more rewarding and successful research environment, supporting our researchers at all stages of their career.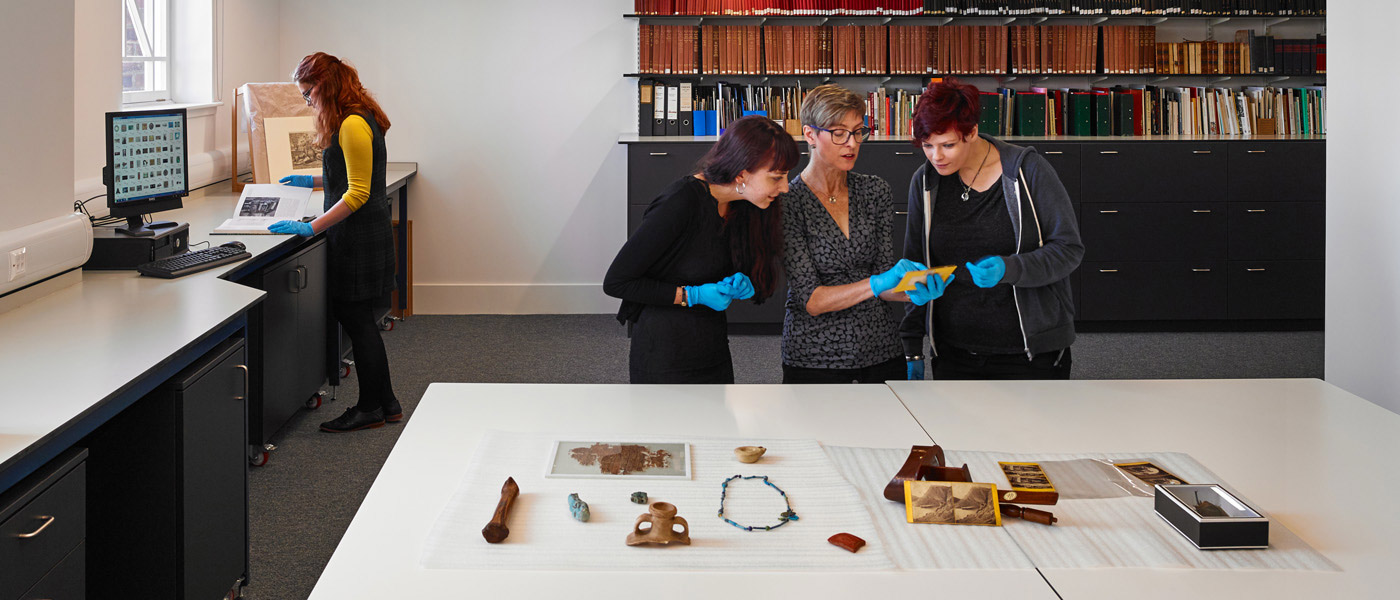 Good research happens within a community that supports, incentivises and rewards a positive research culture. Changing culture takes time however, and can be achieved only by implementing a sustained set of aligned actions.
To identify the areas to focus on at UofG, we first surveyed our 3,000 research and technical staff and carried out a consultation with each of our 26 academic units. This was followed by conversations with academics, administrators, funders, societies and publishers, resulting in an action plan covering five themes.
These were
creating an environment in which colleagues support each other to succeed
improving career development
introducing fair approaches to evaluating research quality and recognising different contributions to research
making research methods and findings openly available
supporting high standards of academic rigour.
Projects were devised that reflected these themes and offered practical solutions to specific problems. These were delivered through pop-up teams which brought together human resources, the library, research offices and academic discipline leaders.
Collaboration between people working in academic and professional services was crucial to the implementation and success of the projects.
"A good culture is not an alternative to excellence; rather, it is what will allow more of us to excel. Dr Tanita Casci, Head of Research Policy
The projects included developing research culture awards that reward collaboration and support; introducing a career track that recognises staff with specialist knowledge and skills but who follow non-traditional paths; and revising recruitment and promotion processes to recognise collegiality.
The University's work to create a research culture where everyone can thrive has been recognised by being named winner of the Guardian Staff Experience Awards 2020. Integrated financial support was also made available for open access publication, which means Glasgow has the second highest proportion of open access outputs worldwide of any institution with more than 10,000 publications.
The success of the research culture initiative has led to the creation of the Lab for Academic Culture. Launched in December 2020, the lab aims to enhance academic research and teaching culture by implementing local initiatives and shaping sector policies.
Find out more