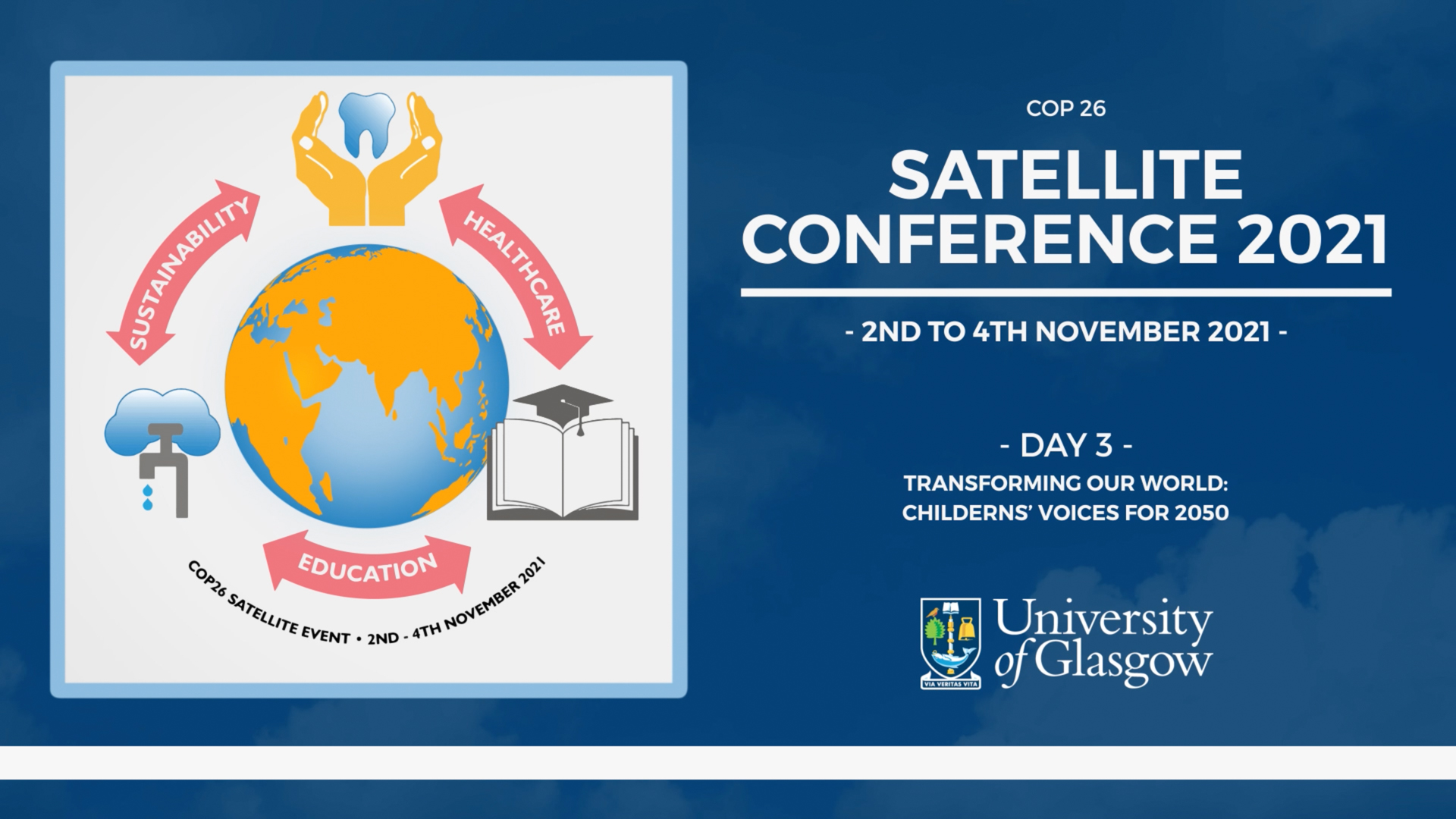 Transforming our World: Childrens' Voices for 2050
Day 3 focused on empowering children from schools across the globe to become the main actors of change in addressing the challenge of climate change. Mountains are the "water towers of the world", but climate change is impacting mountains and affecting the availability of water globally.
Children, alongside UN agencies, presented and discussed their actions to improve, support and empower children's education regarding their role in water and mountain conservation in the face of rapidly changing mountain environments and ecosystems.
Sessions also highlighted the opportunities to rethink mountain tourism and its impact on natural resources and livelihoods, to manage it better, and to harness it towards a more resilient, green and inclusive future. It drew from local government experiences in Germany which demonstrated coordination of action on climate change that engaged and empowered schools, communities, key actors and groups.
Part 1: Schedule
| Timescale | Title | Speaker |
| --- | --- | --- |
| 0:00:00 - 0:03:10 | Introduction | Jeremy Bagg & Julian Fisher |
| 0:03:10 - 0:17:54 | Why mountains matter | Sara Manuelli, Advocasy and Outreach Officer UN Mountain Partnership Secretariat |
| 0:17:54 - 0:28:10 | Futures of Education, Children's voices for 2050 | Hans-Christian Leiggener, Executive Director of the UNESCO World Heritage Swiss Alps Jungfrau-Aletsch |
| 0:28:10 - 0:42:48 | Discussion | Julian Fisher, Sara Manuelli & Hans-Christian Leiggener |
| 0:42:48 - 1:17:44 | Presentation from pupils of Freie Waldorfschule Sorsum, Germany | |
| 1:17:44 - 2:29:50 | Engaging with children and why it matters | |
| 1:19:48 - 1:32:53 | The UIAA Mountain Protection Award: engaging the next generations for action on sustainability through climbing and mountaineering | Carolina Adler, President, UIAA Mountain Protection Commission |
| 1:32:53 - 1:47:48 | How can youth contribute to the UN Decade on Ecosystem Restoration and protection of mountains? | Matthias Jurek, United Nations Environment Programme |
| 1:47:48 - 2:04:41 | Discussion | Carolina Adler, Matthias Jurek & Julian Fisher |
| 2:04:41 - 2:21:50 | The Water-Health Education Nexus; children as catalysts for whole school, whole community action for sustainable development | Bob Kalin, Climate Justice Fund Water Futures Programme, Scotland |
| 2:21:50 - 2:59:50 | Presentations and questions from Blantyre School, Malawi & Strathallan School, Forgandenny, Scotland | |
Part 2: Schedule
| Timestamp | Title | Speaker |
| --- | --- | --- |
| 0:00:00 - 0:59:04 | Futures of Education: Case Study from Germany | |
| 0:00:00 - 0:09:41 | Opening Remarks | Julian Fisher & Jans Krebs |
| 0:09:41 - 0:59:04 | Presentations from children and teachers from schools across Germany | Moderator: Jans Krebs, Climate Change Manager, Wennigsen, Germany |
| 0:59:04 - 1:55:00 | Sustainable Mountain Tourism | |
| 0:59:04 - 1:13:59 | International Mountain Day | Sara Manuelli, Advocacy and Outreach Officer UN Mountain Partnership Secretariat |
| 1:13:59 - 1:23:28 | The Uno de un Milone Project | Luca Lagash, Uno de un Milone Project |
| 1:23:28 - 1:55:00 | Messages from UN Mountain Partnership Goodwill Ambassadors | Jake Norton & Mira Rai |
| 1:40:10 - 1:55:00 | Discussion | Julian Fisher, Sara Manuelli, Luca Lagash & Jake Norton |
| 1:55:00 - 2:14:50 | Presentation from Alcides Brantes School in the Salinas region of Nova Friburgo, Brazil | Claudio Pinheiro Fernandes, Coordinator |
| 2:14:50 - 2:39:23 | Presentations from Gunnison High School, Colorado, USA | Krystal Brown, Teacher & Pupils |
| 2:39:23 - 2:58:06 | The Mountain Education and Innovation Manifesto | Stefano Sala, UNIMONT, University of Milan |
| 2:58:06 - 3:10:50 | Presentation from a pupil of Wanakha Central School, Bhutan | Namkha Gyeltshen, Teacher & Tika Maya Ghalley, Pupil |
| 3:10:50 - 3:29:55 | Mountains: The water towers of our world | Angela Hawse, President of American Mountain Guides Association |
| 3:39:55 - 3:47:31 | Discussion | Julian Fisher, Krystal Brown, Namkha Gyeltshen, Angela Hawse, Jake Norton & Stefano Sala |
| 3:47:31 - 3:51:35 | Launch of the Children's Call to Action | Luke Fisher |
| 3:51:35 - 4:02:46 | Closing remarks | Julian Fisher |