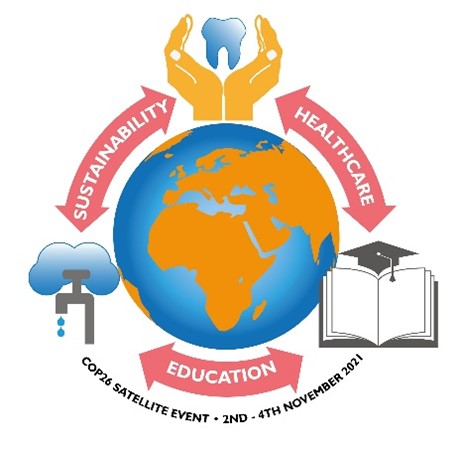 This three-day webinar, delivered as a University of Glasgow COP26 climate summit satellite event, focused on healthcare and education through the lens of climate change and planetary health. It was developed and co-delivered with Dr Julian Fisher of Charite University Berlin. The meeting, which opened with a welcoming address from Jenny Gilruth MSP, Minister for Europe and International development, attracted over 1500 registrants from more than 80 countries.
Climate change impacts on health in multiple ways. The meeting featured speakers from across the globe, with an emphasis on low- and middle-income countries including Malawi, Zimbabwe, Zambia, Rwanda and Nigeria. It focused on three differing but related theme areas, all of which highlighted health challenges that were climate-related, but with an emphasis on finding solutions. Importantly, there was a very strong youth presence among the panel of speakers.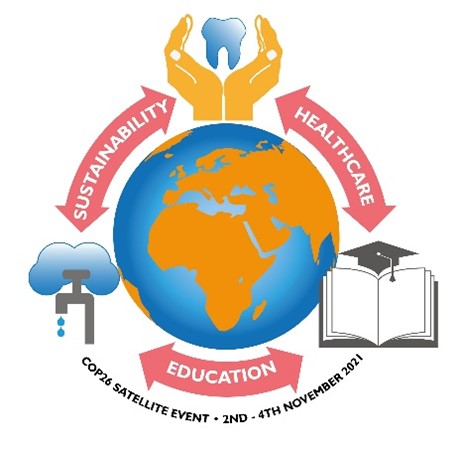 Call to Action
To mark this historic event, the conference organisers release a Call to Action on Climate Action, Sustainability and Oral Health
Climate change is a global health emergency and is causing widespread human suffering, exacerbating existing global health inequities, and puts at risk the health of the planet and its ecosystems which we depend on for our survival.
The health crisis caused by climate change also presents a major opportunity to promote good oral health for all through the 2021 WHO Resolution on oral health and global strategy for oral health.
PRIORITY ACTIONS
A public health approach to oral health that is integrated within broader and coordinated public health efforts and climate change action;
Oral health promotion and oral disease prevention that promotes health equity through tackling the social and commercial determinants of oral health
Education of the oral health workforce that is grounded in UN 2030 Agenda for Sustainable Development and its 17 Sustainable Development goals, and is reinforced through lifelong learning
People-centred oral health care that is sustainable and protects the planet for future generations
At a crucial moment in our history we must accelerate climate action and translate commitments to protect the health of the planet and human health into rapid action.
If you would like to contact the conference organisers you can email them at jeremy.bagg@glasgow.ac.uk or julian-marcus.fisher@charite.de.