Support Creating Engineers
Creating Engineers is one of Glasgow Science Festival's key projects, working with hundreds of schools across the West of Scotland each year to inspire pupils to pursue STEM subjects and careers. If you would like to discuss working with us to support this on-going project then please see the support us section below.
‌
Creating Engineers 2019 at a glance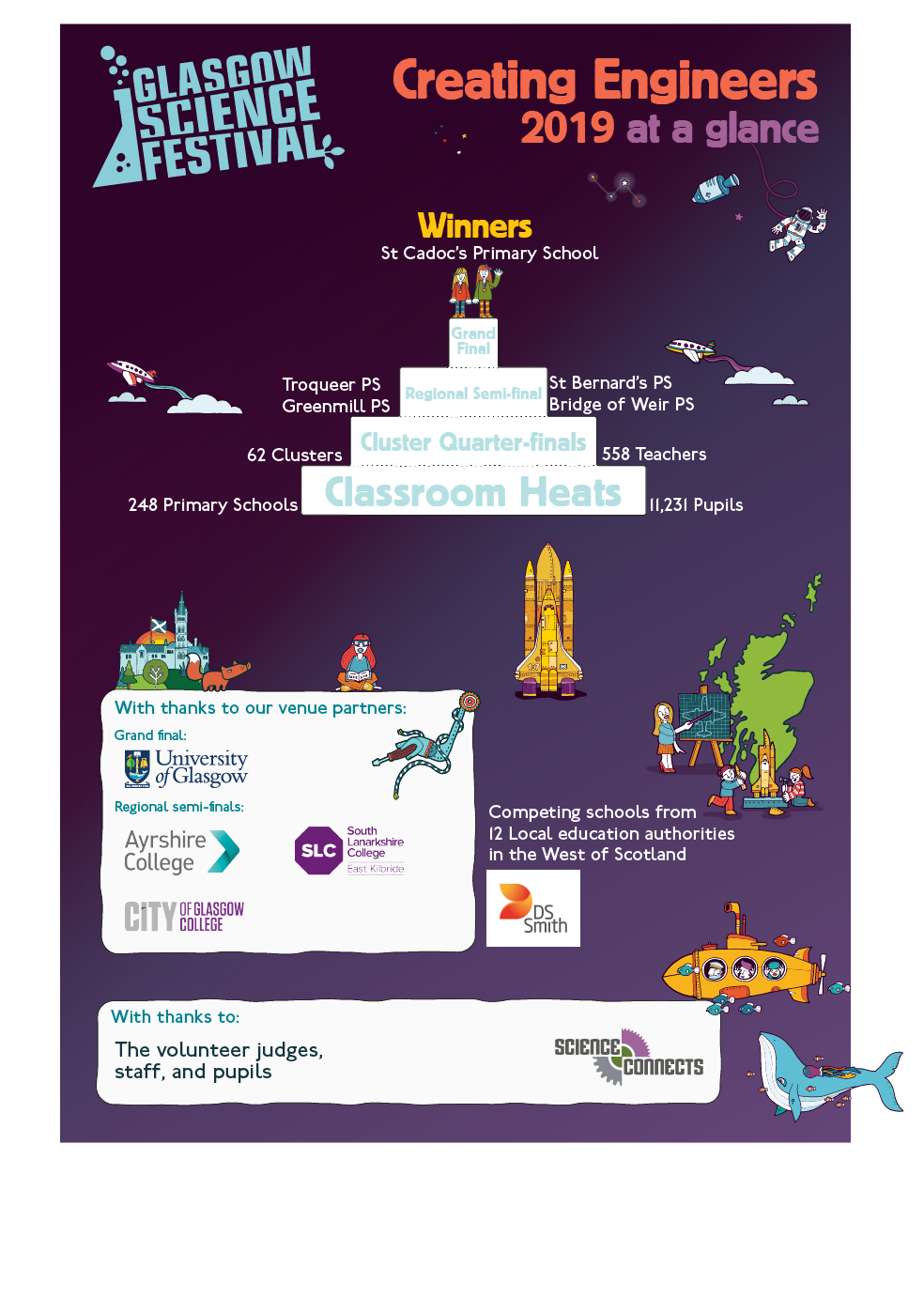 STEM Ambassadors
Creating Engineers offers opportunities for STEM ambassadors to get involved as judges in the semi-final and final of the contest.
Regional semi-final: run by Glasgow Science Festival and hosted within the following further education establishments in May:
D&G : Dumfries House - Date tbc
Lanarkshire : South Lanarkshire College, EK - Date tbc
Ayrshire : Ayrshire College, Kilmarnock Campus - Date tbc
Glasgow : City of Glasgow College, Riverside Campus - Date tbc
Grand final: hosted at the University of Glasgow as part of the Glasgow Science Festival in June 2020: University of Glasgow: Date and venue tbc


To find out more and to register potential interest please contact Donna Namyslak.