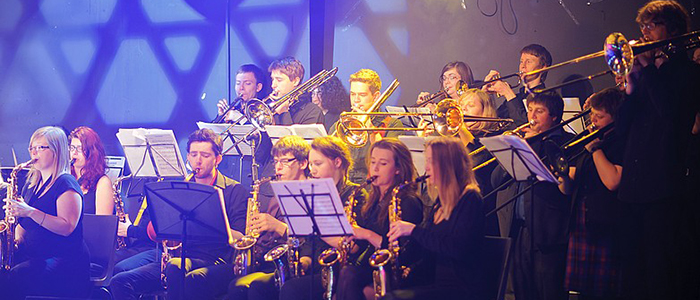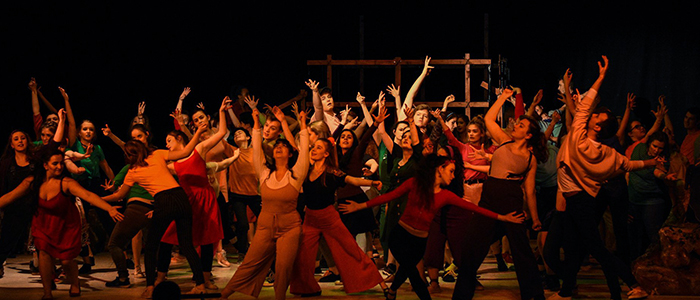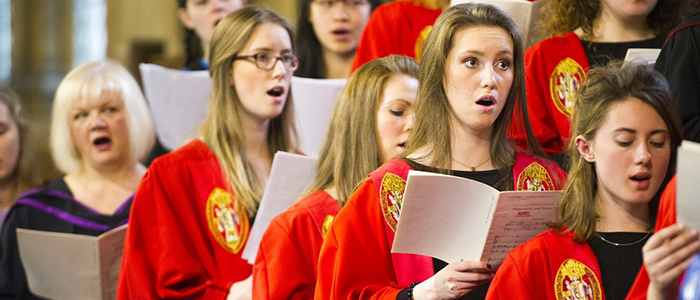 About
Music in the University promotes music-making University-wide and provides opportunities for all members of the University community to take part in a broad range of musical activities. It draws on specific research and educational interests University-wide, not only in the School of Culture & Creative's Arts subject area of Music, but also in other arts and sciences. Music in the University also works closely with other arts areas of the University and is a major contributor to its overall strategy.
Central to Music in the University's activities is the international public concert series embracing a diversity of lunchtime and evening concerts throughout the academic year. Many of these concerts are generously supported by the University's Ferguson Bequest. In addition, the long established McEwen Bequest enables us to commission a new work which is premiered within the concert series each year featuring established Scottish musicians as well as emerging young artists. Lunchtime concerts funded by either of these Bequest funds are free of charge.
Music in the University also collaborates with external professional organisations such as Glasgow Life, BBC Scottish Symphony Orchestra, Scottish Opera, Royal Conservatoire of Scotland and the Dunedin Consort and promotes public performances of their music in the University's beautiful and historic venues.