Degree Certificates (Parchments)
Your degree certificate, commonly referred to as a parchment, is a prestigious document bearing the official seal of the University.
The certificate you will receive includes the following essential information:
→ Your primary name, as recorded in your student record
→ The type of award conferred (certificate, diploma, degree)
→ If applicable, the classification of the award will also be indicated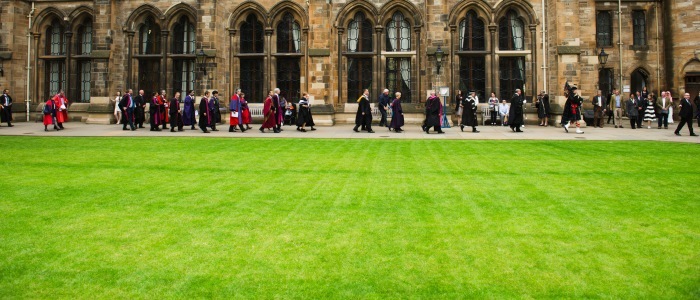 Name on Parchment
Display
Your degree certificate will display your name in the following format:
First/given name(s)
Middle name(s)
Family name/surname, unless you request a different arrangement (which can be done during graduation enrollment).
If you opt for a different arrangement where your family name/surname is shown first, your name will be displayed as follows:
Family name/surname
First/given name(s)
Middle name(s)
Your parchment will reflect your primary name as recorded in your student record.
Primary Name Verification
It's crucial to ensure that your primary name is accurately recorded in your student record. To make any changes to your primary name, please contact the Student Services Enquiry Team (SSET) before the enrollment deadline. Note that modifications cannot be made through your MyCampus record.
Your primary name in your student record should align with the name on officially recognized identification documents, such as your birth, adoption, or marriage certificate, passport, driving license, national identity card, or other legal documents. Using a different version of your name may lead to future difficulties in verifying your certificate's authenticity.
Name Changes After Graduation
Once you've received your certificate, it's not possible to alter your name. The only exceptions are:
Administrative errors reported to the Registry Graduation Team within three calendar months of your graduation date.
Name changes required under the Gender Reassignment provisions of the Equality Act 2010. In this case, please contact the Graduations Team and provide identification in your new chosen name, such as deed poll, passport, or driver's license. For doctorates or if you have a dissertation stored at the library, we'll ensure consistency of records. If you prefer that we do not notify them, kindly specify this when requesting your new parchment.
If you've changed your name after completing your course of study (for example, through marriage or by Deed Poll) and need to prove ownership of your degree certificate to a prospective employer or educational institution, accompany the certificate with supporting documentation demonstrating the name change.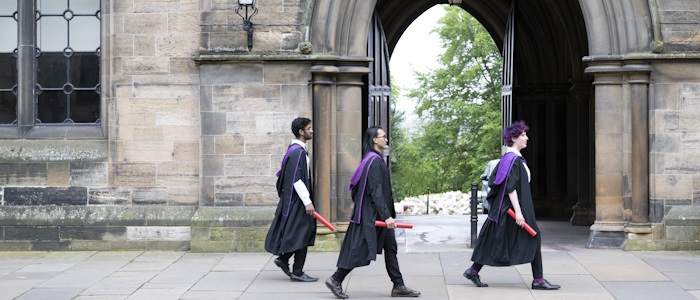 Replacement Parchments
We regret to inform you that we are currently unable to offer a replacement parchment service.
However, our dedicated Student Services Enquiry Team can provide you with a certified letter confirming your awarded degree. This letter can be utilised to support your applications for employment or further studies.
We will promptly communicate any updates regarding the availability of the replacement parchment service.
General Replacement Parchment Information
If your degree parchment has been lost, stolen, or damaged and you graduated during or after the academic session 1988/89, you will be eligible to obtain a replacement parchment once our replacement parchment service becomes available again. For those who graduated before this date and require confirmation of their degree, we recommend applying for a Certifying Letter.
Parchment Design
Please note that on October 21, 2019, we introduced a new design for our degree parchments, diplomas, and certificates. Consequently, we no longer issue A3-sized degree parchments. All documents issued since this date adhere to the newly designed A4 format.