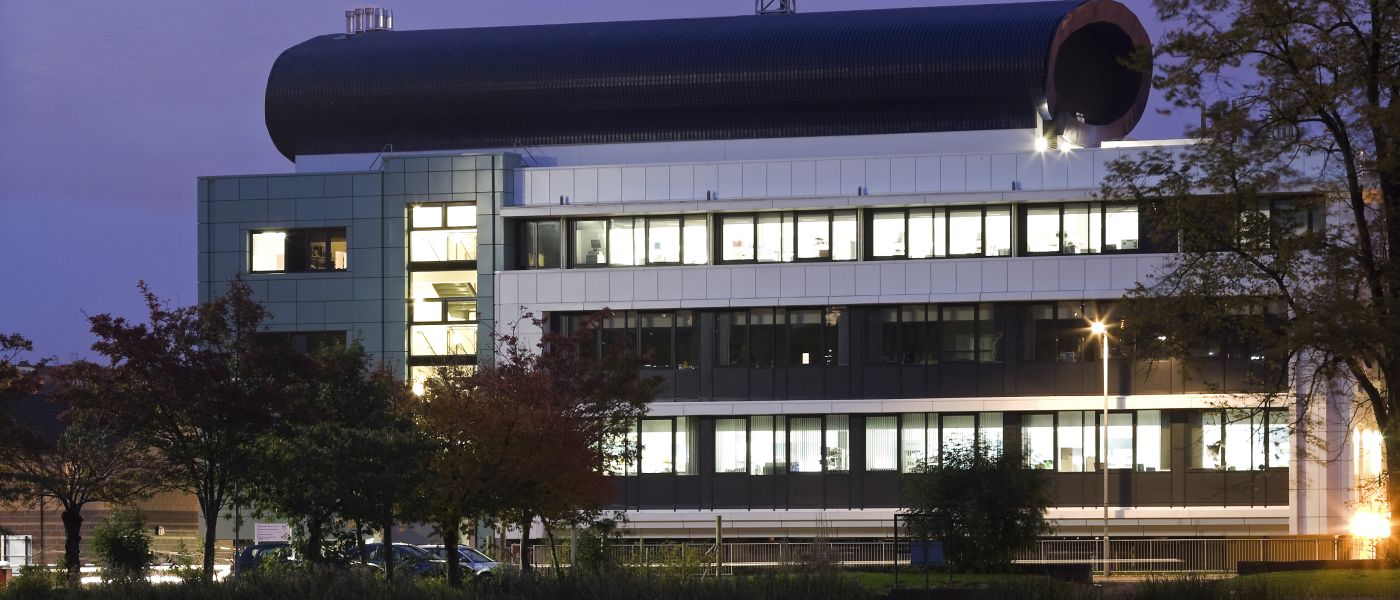 Paul O'Gorman Leukaemia Research Centre
The Paul O'Gorman Leukaemia Research Centre on the Gartnavel Hospitals Campus is part of the University of Glasgow's Institute of Cancer Sciences. The Centre was officially opened on the 22 May 2008 by Dr Richard Rockefeller. It was built after a fundraising drive by the University of Glasgow in collaboration with Blood Cancer UK (previously Leukaemia and Lymphoma Research/Bloodwise), which saw more than £2.6million raised in six years, through the commitment and generosity of more than 1800 donors and supporters.
The facility is state-of-the-art and incorporates the latest research technologies required to perform basic, translational and clinical research. The Centre also benefits from close interactions with the Beatson Institute for Cancer Research, the Wolfson Wohl Cancer Research Centre, both at Garscube Campus, and clinical departments of the Beatson West of Scotland Cancer Centre.
The major research focus of the Centre is the blood stem cell which can be damaged, leading to the development of many different forms of blood cancer, termed "leukaemia". Our aim is to perform laboratory research to identify weaknesses in the leukaemia cells which may be targeted by drugs, leading to new and effective treatments for patients with blood cancers.
From Professor Mhairi Copland, Director of the Centre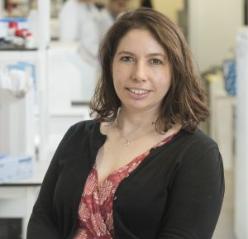 "The Paul O'Gorman Leukaemia Research Centre, or "POG" as it is affectionately known, is an internationally recognised, state-of-the-art research laboratory focussing on different types of blood cancer. A key strength of the Centre is co-location with the Beatson West of Scotland Cancer Centre, enabling rich interaction and collaboration with clinical experts in the treatment of leukaemia and rapid translation of research findings to clinical trials. There are 6 research groups based at POG, working on both acute and chronic forms of blood cancer, using the latest research techniques to improve our understanding of blood cancers and develop new treatments to benefit patients."
Friends of The Paul O'Gorman Leukaemia Research Centre

In 2009 a committee made up of patients, volunteers and donors was established to raise awareness about the centre and to generate funds. The committee organises a broad selection of events throughout the year. If you would like to hear more about these events or wish to discuss joining the committee, please contact Givingtoglasgow@glasgow.ac.uk.