2017 Festival of Social Sciences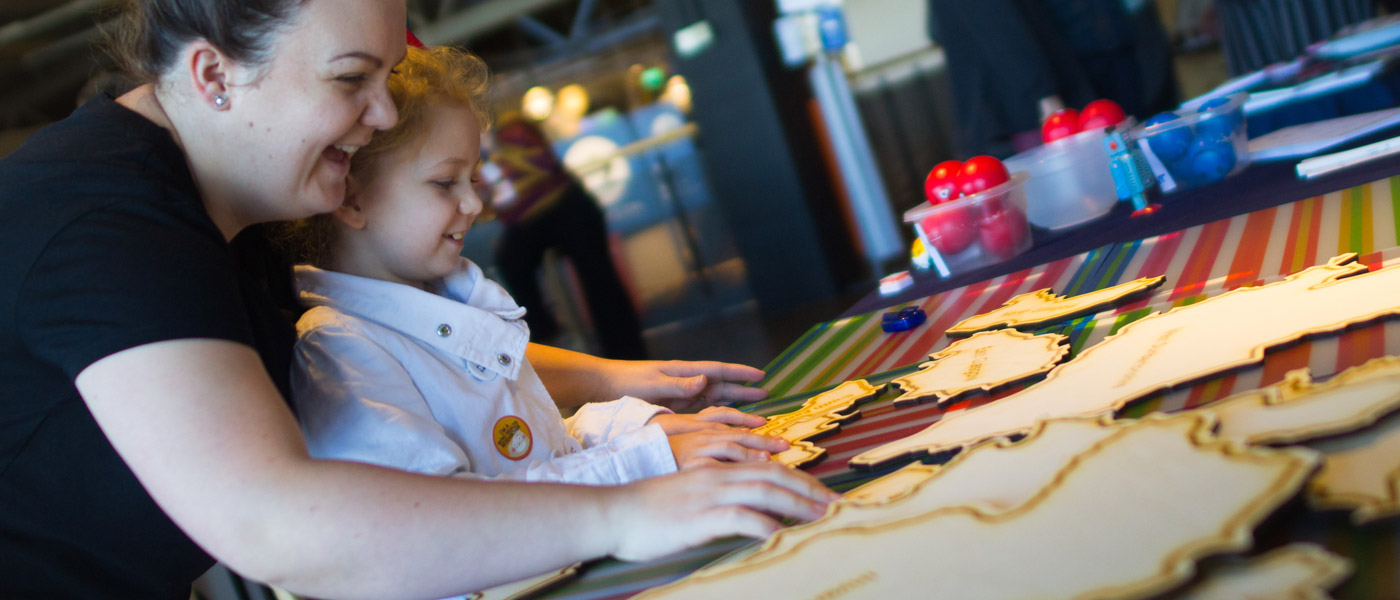 Related links
'Would you like to play with these boxes? Which of these blocks do you think shows healthy choices?' a box showing pictures of apples and carrots is moved by a small girl, creating the foundation of a tower of healthy choices with the prompting of a health researcher at the Festival of Social Sciences on Saturday 4 November.
The 2017 ESRC Festival of Social Sciences put on by the University of Glasgow at IKEA Braehead was full of activities encouraging shoppers to interact with social science research. Like building a tower of healthy choices, children on up to the most sceptical adults came face-to-face with research about very real issues of everyday life.
The ESRC Festival of Social Science is an annual week-long celebration of social sciences and social science research with events across the UK. The University of Glasgow participates by holding an event that showcases a wide variety of our social science research in one location (we visited IKEA this year), as well as other individual events across Glasgow.
Our researchers filled a corner of the IKEA café and were dotted through the showroom on a busy Saturday this year. The eye-catching activities and interactive stations caught the eye of well over 800 people who originally came to IKEA looking to spruce their home décor, and resulted in fruitful interactions around impactful issues.
The title of this year's event was 'At Home With Social Sciences' because we wanted participants to walk away feeling more comfortable with what social sciences are and how they shape much of the world around us – from public policy to transit systems, and effective economies social science is found everywhere! University researchers were full of excitement as they shared their research findings through interactive games like building a healthy city, creating pin-badge creatures with different literacies, and discussions surround how decisions we make here in Scotland effect the Global South.
The festival proved to be a high-energy public engagement event. Researchers took their findings and big questions into a dynamic environment where our broader Glasgow community could partake in Social Science hands-on and ask questions of their own.
Related links