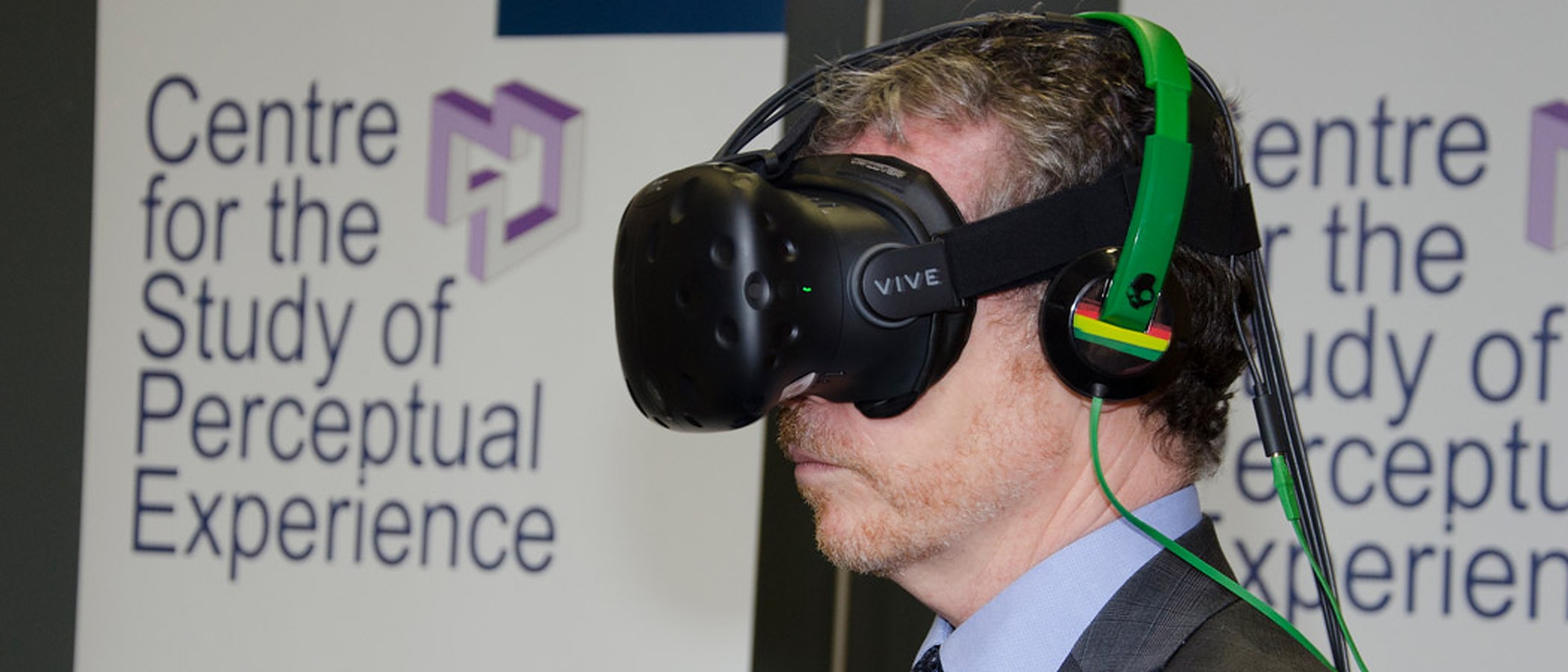 Related links
Exploring Virtual Reality in the teaching environment
As the world grapples with the effects of COVID-19 on the education sector, the University of Glasgow has partnered with Sublime, a leading Scottish immersive technology company, to ensure that Glasgow has the capacity and knowledge to improve all aspects of remote teaching and learning.
The University's Centre for the Study of Perceptual Experience has been instrumental in enhancing the accessibility of learning by investing in Virtual Reality and Augmented Reality (VRAR) technology. With over £1M funding from Innovate UK, Professor Fiona Macpherson and Dr Neil McDonnell collaborated with Sublime to create a VR classroom to transform the way students learn.
Adapting to change
The University's partnership with Sublime will enhance its ability to adapt to any challenges that the post-COVID-19 era may pose. The project team have developed 'Edify', an accessible learning platform which allows students to access the benefits of virtual reality teaching from their own homes without the need for specialised hardware. Students studying an array of topics such as history, physics and anatomy will be able to dial-in using popular communications platforms such as Zoom and Microsoft Teams to a virtual learning environment, whether that be a 3D Lab, classroom or lecture.
The new advances and Glasgow's investment in VRAR technology will directly address accessibility and physical remoteness issues whilst also paving a path for future learning opportunities to be explored.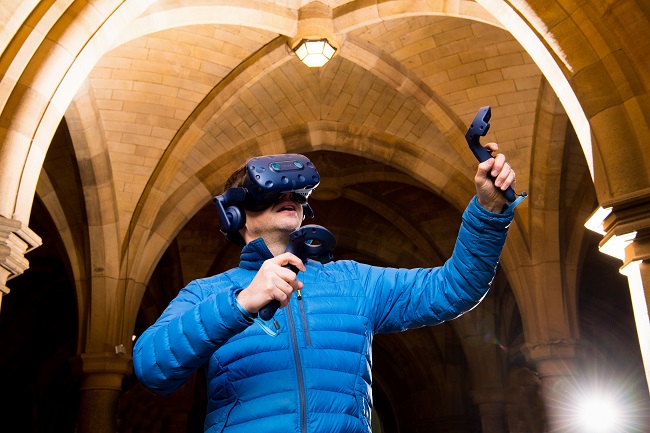 Learning without limits
The importance of Higher Education Institutions' ability to adapt their teaching methods is more crucial than ever. Both the University and Sublime believe that Edify will transform the teaching environment and provide vital accessability to shared learning experiences.
Professor Sir Anton Muscatelli, the Principal and Vice Chancellor of the University of Glasgow, is full of praise of the advancements of the partnership. He explains; "This is a dynamic and positive response to the challenging situation we are finding ourselves in during this unprecedented public health crisis." He also addresses the importance of implementing new technology into the current learning environment. "I can see great potential to enhance the remote teaching experience for those studying subject areas covered by this pilot, allowing access to VR technology and recreating the experience of being together in a lab or classroom without the need for specialist hardware."
New virtual reality teaching tools
Martin McDonnell, CEO and Co-Founder of Sublime also comments on the exciting new partnership stating, "Sublime have been on an exciting Research & Development journey into realising the potential of immersive learning over the last two years, but the global pandemic has required us to respond dynamically to unprecedented disruption to teaching delivery worldwide - something felt keenly by our project partners, the University of Glasgow."
The University and Sublime hope that Edify will evolve to become the most engaging immersive teaching platform in the UK.
New learning experiences
Edify is the first product resulting from Project Mobius, a partnership between the Centre for the Study of Perceptual Experience based at the College of Arts and Sublime. The three year project will use immersive technology to create high-quality teaching apps and lectures, which will be delivered via a bespoke higher education VR platform.
The University's plans for VR learning are ambitious. As Dr Neil McDonnell explains; "Using virtual 3D environments in teaching can be extraordinarily powerful, whether those environments are accessed via VR headsets, via Zoom, or on a laptop screen. Our partnership with Sublime involves two major strands. One collects data on how using immersive technology enables student learning. The other involves developing new virtual and augmented reality programs that can improve these learning results. We are delighted that the University will create two high tech physical VR labs which will greatly enhance collaboration between teachers and students, both in distance learning and classroom-based teaching."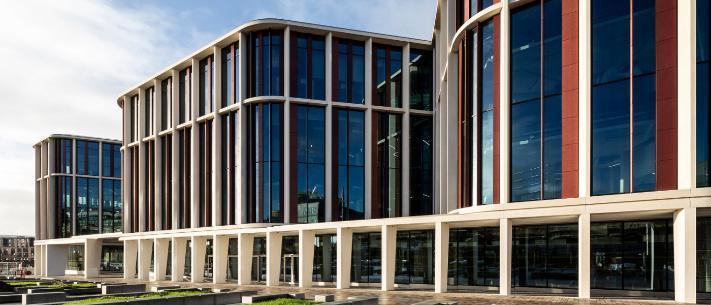 The ARC
The University of Glasgow's £116 million ARC - the Advanced Research Centre - will be a world class AR/VR research resource, housing around 600 academics, postdoctoral researchers and PhD students.
The ARC will house one of the largest VR/AR suites in the UK. Capable of accommodating up to 30 people, and with provision to feed video into meeting rooms or adjacent public areas, it will be a unique facility on the campus to advance understanding about how VR can be incorporated into research and teaching activities.
Find out more: ARC