This section highlights examples of our research impact and engagement initiatives.
Our academically rigorous research allows us to make a real impact on society.
Our world-leading academics work at the leading edge of social science scholarship. We engage with a wide range of communities: national and international governments, charities and NGOs, policy-makers, practitioners and wider society. We provide research-based advice to a range of government departments and professional organisations, contribute to influential debates, and influence policy and practice in significant ways.
Our expanding use of creative, arts-based methodologies generates novel forms of outputs and enables wider engagement.
We produce research findings in a variety of formats: from research reports and policy briefings to podcasts and blogs.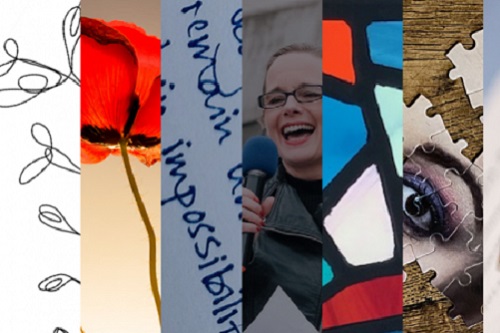 Justice Journeys
Based on Scottish Government-funded research into survivors' end-to-end experiences of criminal justice, Justice Journeys hosts a collection of survivors' stories about their journeys into, through and beyond the criminal justice process in Scotland, following rape or sexual assault.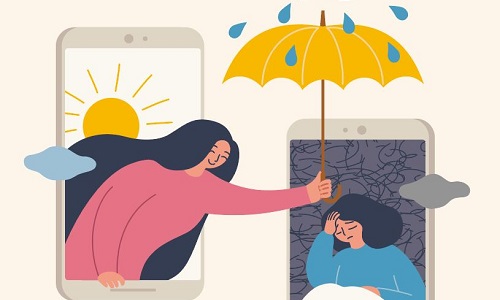 Improving the experiences of justice for victim-survivors of rape and sexual assault
One in 10 women and one in 50 men in Scotland have experienced rape.
There are enduring concerns about the criminal justice response to rape and sexual assault, which include secondary victimisation and high case attrition. This research directly informed the development of an innovative pilot model of advocacy support for those reporting rape and sexual assault, and a new Scotland-wide advocacy model to support victim-survivors throughout the criminal justice process. The research findings have informed partnership working and service delivery in key agencies, and ultimately improved the experiences of 2,825 victim-survivors.
The Scottish model is now providing the basis for advocacy models in other jurisdictions (e.g. Northern Ireland).
Contact:
Prof Michele Burman michele.burman@glasgow.ac.uk
Dr Oona Brooks Hay oona.brooks@glasgow.ac.uk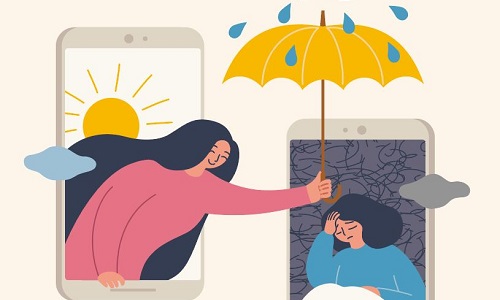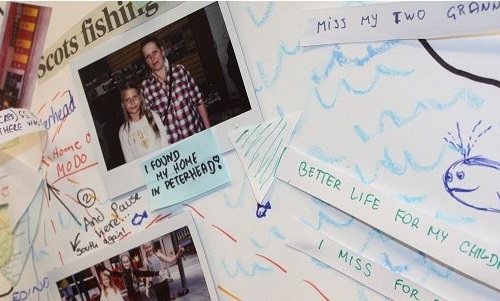 Supporting Migrants' Lives in Scotland: Improving Practice and Policy
Migration from Central Eastern Europe (CEE) to Scotland has increased dramatically since 2004, including to rural areas with little experience of supporting migrant populations.
From 2016 onwards, this research on migrants' experiences of settlement in Scotland has informed and supported the development of innovative community integration initiatives (e.g. self-sustaining language cafés in Peterhead and three other towns). A qualitative dataset developed through these community initiatives has fed directly into Kay's policy-oriented analysis and contributions to the Scottish Government Expert Advisory Group on Migration and Population.
This in turn has informed policy in Scotland and at UK level (e.g. providing evidence to support the Scottish Government's push for regional differentiation and further devolved powers on migration policy).
Contact: Prof Rebecca Kay rebecca.kay@glasgow.ac.uk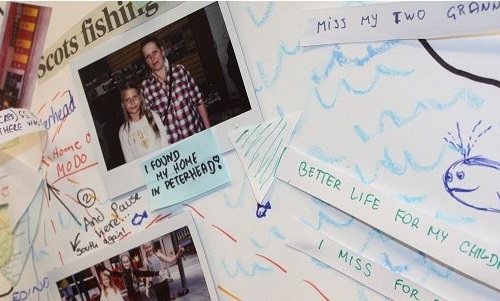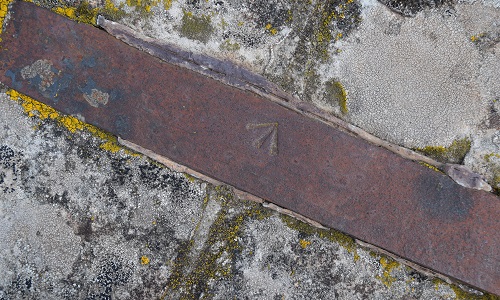 Rethinking Punishment and Reintegration
There are approximately 30,000 people subject to imprisonment or supervision in Scotland, and over 3 million in Europe.
This research explains how and why people cease and refrain from offending through a process known as 'desistance', and how they sometimes secure reintegration after punishment. Through sustained dialogue with policymakers, practitioners and activists, the research has influenced Parliamentary inquiries and legislative changes in Scotland; reframed and reformed justice strategies, services and practices in Scotland, England, Wales, Belgium and the Netherlands; and shaped professional education (e.g. via Scottish Prison Service training and a new assessment tool in Norway).
Evidence is now emerging of how these 'desistance-informed' developments are contributing to safer societies through more effective approaches to criminal justice.
Contact:
Prof Fergus McNeill fergus.mcneill@glasgow.ac.uk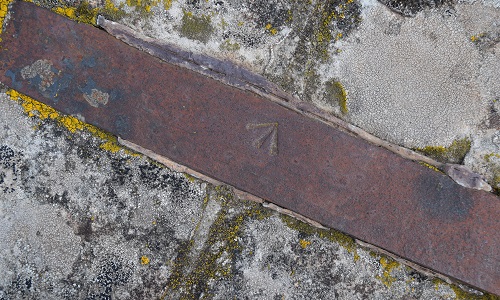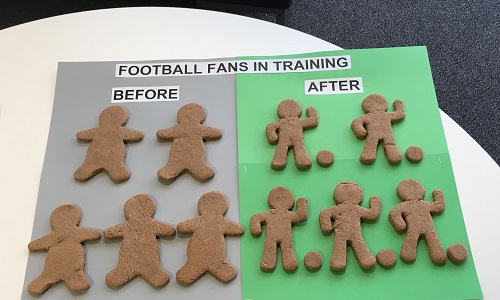 Harnessing the draw of professional sports clubs to deliver improvements in health and wellbeing among at-risk groups
Rising obesity levels challenge public health; men are particularly at risk but under-served by existing weight management programmes.
The research team developed and evaluated Football Fans in Training (FFIT), a weight management and healthy lifestyle programme delivered through professional football clubs. FFIT is effective, cost-effective and reaches high-risk groups. In 2016, the research team concluded a franchise-model agreement with the Scottish Professional Football League Trust. This franchise, the research and non-governmental organisation collaborations have resulted in over 10,000 men in 11 countries benefitting from healthy lifestyle programmes delivered in professional sports clubs.
On average, participants have lost at least 3kg with subsequent health and wellbeing benefits including reductions in blood pressure, improvements in self-reported dietary intake and self-esteem.
Contact:
Prof Cindy Gray cindy.gray@glasgow.ac.uk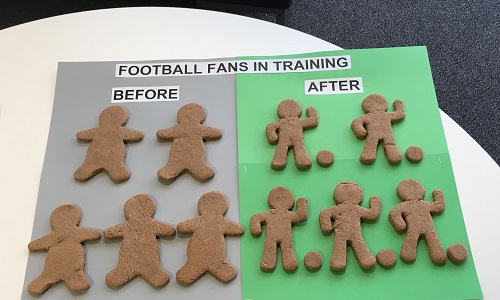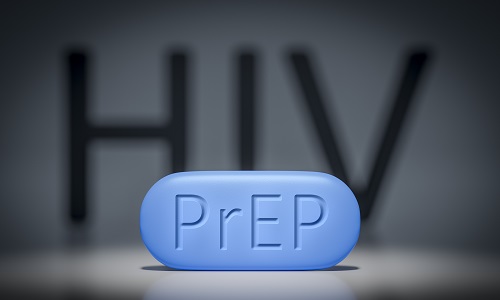 HIV policy formulation & prevention: driving the decision for & implementation of publicly-funded pre-exposure prophylaxis in Scotland
Men who have sex with men (MSM) are at the highest risk of contracting HIV in the UK.
While changes in testing policy have reduced levels of HIV, HIV 'literacy' remains an issue, and around one-quarter of HIV‐infected MSM remain undiagnosed. This research has shaped prevention policy by supplying key data needed by Scottish Government policymakers to plan and fund pre-exposure prophylaxis (PrEP) for HIV prevention. In July 2017, Scotland became the first UK nation to fund PrEP on the NHS. In the first three years, 4,100 people received PrEP, reducing HIV incidence fivefold in MSM with high-risk behaviour.
An HIV literacy tool produced from this research to support the roll-out of PrEP contributed to uptake being approximately twice as high as anticipated in the first year.
Contact:
Prof Lisa McDaid Lisa.McDaid@glasgow.ac.uk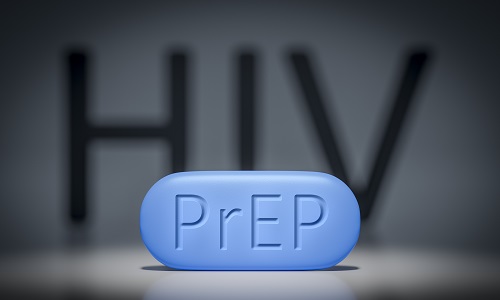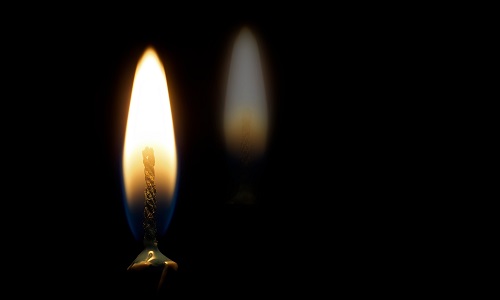 Mapping studies to stimulate palliative care development
Palliative care to provide relief from pain and suffering at the end of life was first defined by the World Health Organization in 1980.
Palliative care is still not available in every country around the world. Designed by Professor David Clark, the 'world maps' of palliative care assign each country to one of six levels of development, with three iterations showing change over time. In 2014, the world maps provided data to inform the World Health Assembly resolution on palliative care. The world maps and the associated resolution have subsequently been used extensively as advocacy tools by activists to lobby for better global provision of palliative care.
This has resulted in improved palliative care provision (e.g. through policies, education and drug availability) particularly in low and middle-income countries (e.g. in Bangladesh).
Contact:
Dr Naomi Richards naomi.richards@glasgow.ac.uk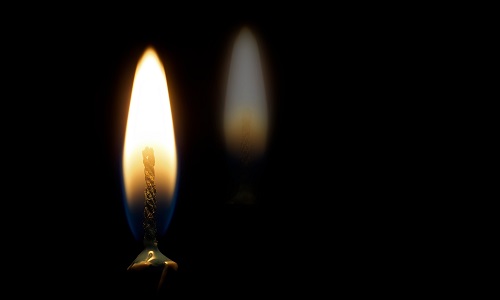 Distant Voices: Coming Home
Distant Voices is a project that explores crime, punishment and reintegration through songwriting and other forms of creative expression. We pair some of Scotland's best songwriters with people who've experienced the criminal justice system from lots of different angles. This has included people in prison, social workers, probation officers, prison officers and governors, as well as those affected by an experience of crime, or participants in communities and families who receive people coming home.
Contact:
Prof Fergus McNeill Fergus.McNeill@glasgow.ac.uk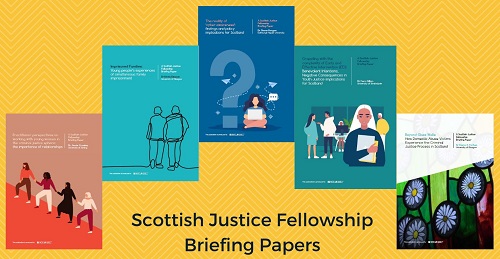 Putting research to work
The Scottish Justice Fellowship initiative was funded by the Scottish Government in partnership with SCCJR and the Scottish Institute for Policing Research (SIPR) with the main purpose being for Fellows to put their academic research into action through engaging and accessible means
PhD students based at the Scottish Centre for Crime and Justice Research (SCCJR) were awarded funding to turn their theses into concise and engaging research summaries as part of an innovative project which sees academic research inform policy making and practice.
Contact:
Dr Alistair Fraser alistair.fraser@glasgow.ac.uk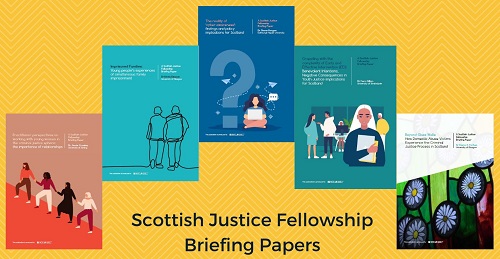 Death Cafés
Death cafés engage with local communities to help local people talk about death and dying, grief, loss and bereavement.
Contact:
Dr Naomi Richards Naomi.Richards@glasgow.ac.uk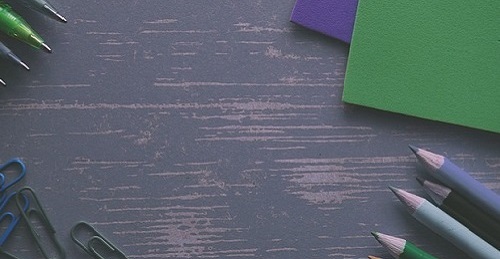 Learning Resources for Schools
These learning resources for school pupils studying for their National 5, Highers and Advanced Highers in Modern Studies were created by the Scottish Centre for Crime and Justice Research (SCCJR) with the Modern Studies Association. They cover topics such as 'What is Crime?', 'Victims of Crime', 'Violence Against Women and Girls', 'Youth Justice' and 'What is Prison for?'
Contact: Dr Alistair Fraser Alistair.Fraser@glasgow.ac.uk
The resources also include the use of a graphic novel to illustrate women's experiences of crime and punishment.
Contact: Dr M Schinkel Marguerite.Schinkel@glasgow.ac.uk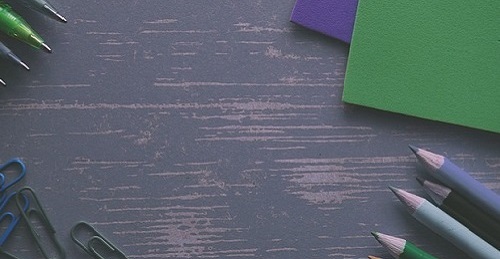 Engaging with LGBT and migrant equalities: activities for the ESOL classroom
Ongoing work with the West of Scotland Regional Equality Council and ESOL/TESOL, supported by Education Scotland, which is contributing to changes in practice by embedding issues of social justice and gender/sexual diversity in ESOL teaching.
Contact:
Dr Francesca Stella Francesca.Stella@glasgow.ac.uk