Join our postgraduate intellectual community
Join our postgraduate intellectual community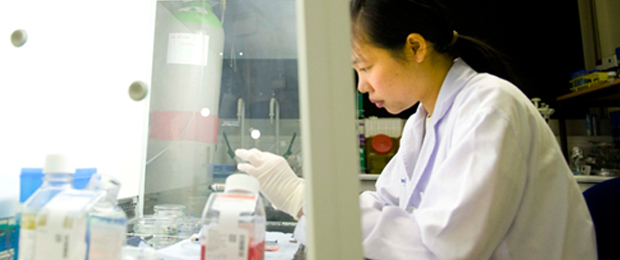 Postgraduate research opportunities
Download the Postgraduate Prospectus 2017
Why study with us? ‌‌
With an on-going programme of investment in buildings and equipment, the College provides students with access to state-of-the-art facilities and world-class researchers. The College also offers a broad-based skills training programme designed to help students acquire a wide range of transferable skills that they will require in pursuing their future careers.
In addition to being at the forefront of internationally-competitive, leading-edge research, the College of Medical, Veterinary & Life Sciences also offers 57 Postgraduate Taught Programmes to graduates from a range of clinical, veterinary medicine and biomedical backgrounds.
College Graduate School students come from a wide variety of diverse cultural backgrounds. Over 25% of our students come from either the EU or overseas, and a range of services have been especially developed to support this group, including Pre-Sessional English courses for speakers whose first language is not English, and counsellors to whom international students can turn for help and advice.
Follow us on Facebook!
Download the Postgraduate Prospectus 2017