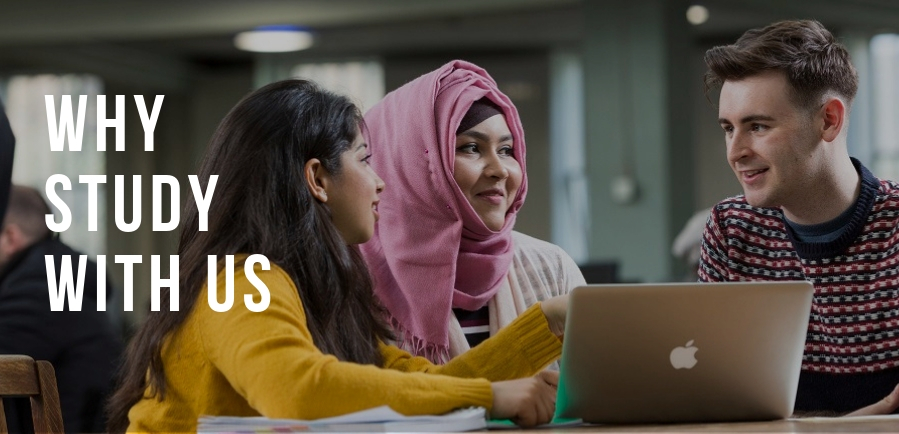 Postgraduate Opportunities
Join Our Postgraduate Community
Whether your studying a Postgraduate Taught Programme or undertaking Postgraduate Research, the College provides you with access to state-of-the-art facilities and world-class researchers.
Combine this with our broad-based skills training programme, designed to help you acquire a wide range of transferable skills, and you'll be fully prepared for your future career.
Postgraduate Opportunities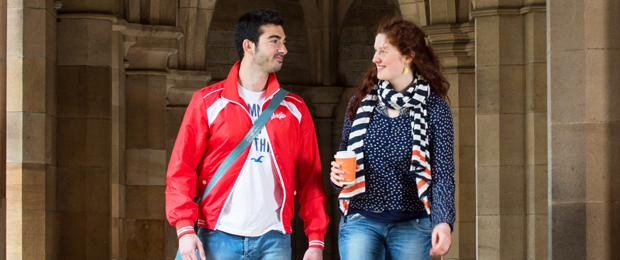 Postgraduate taught programmes
Postgraduate research opportunities
In Addition...
The College of Medical, Veterinary & Life Sciences also offers 57 Postgraduate Taught Programmes to graduates from a range of clinical, veterinary medicine and biomedical backgrounds.
Not to mention being at the forefront of internationally-competitive, leading-edge research!
Download the Postgraduate Prospectus 2021


Diverse Cultural Backgrounds
With over 25% of our students coming from either the EU or overseas, a range of services have been especially developed to support this group.
For example, Pre-sessional English courses for speakers whose first language is not English and counsellors for international students to turn to for help and advice.


How to apply for a Postgraduate Taught Degree
The quickest and easiest way to apply for a Postgraduate Taught Degree within the College of Medical, Veterinary and Life Sciences, is by using the Online Application System.
All applications (excluding Dental School applications) are processed by the Recruitment and International Office.
The Recruitment and International Office normally process applications within 2 weeks.
If you have still not received any information after 4 weeks, please email: pgadmissions@admin.gla.ac.uk to check that the office has received your application.
How to apply for a Research Degree
Fully Funded Studentships
The quickest and easiest way to apply for a research degree, is by using the Online Application System.
Usually advertised on the Graduate School scholarships page throughout the year with a range of closing dates. They are very competitive, with applicants selected on their academic merits.
If you are interested in any projects listed, contact the named supervisor in the first instance to express your interest in the project and to discuss the research area in more depth.
Subsequently, if having spoken to the supervisor, you wish to apply for a research degree, please proceed to apply following the instructions given for each specific studentship or scheme.
If no specific instructions are given you should apply using the Online Application System.
If you cannot find a research project of interest on the scholarships page, we advise you to identify potential supervisors.
Supervisors may well have projects other than those listed here and will be happy to discuss the options available.
You are encouraged to email supervisors to discuss any ideas you may have and to discuss possibilities of funding.
Please note that you may only propose your own project if you are self funded, and that any potential research project will be developed under the guidance of your supervisor.
Have any questions? Please email: mvls-gradschool@glasgow.ac.uk
PGR Opportunities for PGT Students Events
Thinking of doing a PhD when you complete your Master's degree?
Our College host two 'PGR Opportunities for PGT Students' events per year where you will be able to find out more about which postgraduate research options are available within the College of MVLS, what is expected of a PhD student and what a PhD student can expect.
There will be guidance on what support is available from the Postgraduate Administration Team before and throughout your PhD and you will also hear from a combination of current PhD students who transitioned from a Master's degree on how they applied, how they obtained a scholarship/funding and how they manage their work/life balance.
Once the presentations are over there will be a Question and Answer session with the panel followed by food and drinks.
This is a fantastic opportunity for current Postgraduate Taught students to find out about continuing your studies within our College, to ask any questions and to obtain information from academic staff and current PGR students.
Our next event will take place in November, date TBC. Keep checking this page for more details.