Reach 08 - Welcome | Fàilte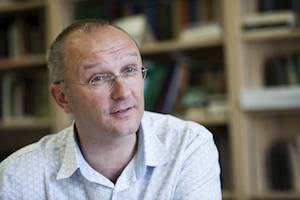 A very warm welcome to the 8th edition of Reach, the College of Arts Industry engagement newsletter. As regular readers will note, this issue is structured differently to previous issues without overarching themes as we are taking the opportunity to refresh and renew these. Nevertheless, we hope that you will continue to enjoy the usual range and breadth of the College of Arts' knowledge exchange and public engagement activities with external partners and organisations.
This edition includes accounts of our work in relation to: Polish Language in Schools, Scots dialect, Scotland and Slavery, automata in the ancient world, Philosophy engaging with theatre, a new interdisciplinary research project on textiles made from barkcloth, and much more. We also include for the first time an overview of outreach activities in Theology and Religious Studies.
We continue to build the strategic case for co-locating the College of Arts in a bespoke building on the former Western Infirmary site with the aspiration of connecting as one point in a cultural triangle which will link three significant and symbiotic organisations and venues: the College of Arts, the Kelvingrove Museum and Art Gallery, and the Kelvin Hall Development. I would like to take this opportunity to thank those who participated in a recent survey of our external partners to explore ways in which we can enhance our engagement with external organisations to our mutual benefit in a new co-located building. If you could help and support the co-location project in any way, we would be delighted to hear from you.
We hope you enjoy this latest issue. If you think there is any way in which the College might engage with you or your organisation, please do not hesitate to get in touch: we would very much like to hear from you.
Prof Roibeard Ó Maolalaigh
Vice-Principal and Head of the College of Arts
Iar-Phrionnsabal agus Ceannard Cholaiste nan Ealain
---
---
If you wish to find out more about the College of Arts or about how you can progress your ideas (i) as an academic wishing to engage with a non-academic organisation or (ii) as a non-academic organisation interested in engaging with the academic knowledge base, please email the College of Arts KE Team.
<<Back to Reach 07