Reach 07 - Welcome | Fàilte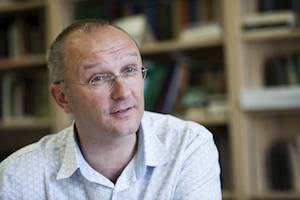 Welcome to the 7th edition of Reach, the College of Arts Industry engagement newsletter. Its publication comes shortly after the College's successful second Industry Day which was held on 2nd June 2015 with over 230 registered participants from the University and the private, public and third sectors. New networks and links were established which will ensure increased collaboration between the College and external stakeholders. Potential outcomes include increased internships for students with external partners, enhanced partnerships in developing interpretation and presentation of cultural and heritage objects, using Arts and Humanities to convey and improve understanding of complex science, closer working with publishers and much more. Feedback received was very positive and will enable us to reshape similar events in the future.
We hope you will enjoy our latest edition which provides a small sample of case studies covering each of our eight industry themes. In addition, we also include two extra articles: one from Philip Schlesinger who gives an overview of a new path-breaking book, Curators of Cultural Enterprise, which explores for the first time how creative industries are supported in Scotland; and another from Sheena McBeth and Kirsty Kilgour, which focuses on the Internship Hub within the Career's Service, where almost 40% of the placements involve students from the College of Arts.
The publication of this edition of Reach coincides with the launch of the University's new strategic plan, Inspiring People Changing the World, which has our people – our students, our staff and external partners – at its core and who are key to enhancing our position as a world-class world-changing university. The University is joint top in Scotland for overall satisfaction in the recently published National Student Survey (NSS) 2015 results, with the College receiving many of the best results in the University including a number of 100% satisfaction results. Similar gratifying results were received in postgraduate surveys.
Looking to the year ahead, we will continue to transform our collection-based teaching and research in the context of new state of the art facilities at Kelvin Hall due to be completed for Autumn 2016. The College is just about to embark on the envisioning stage of creating a new purpose-built building co-locating the College on one site which will bring us physically closer to the West End and to our major collaborators. We look forward to consulting with current and future partners on this major project over the coming months and years.
Prof Roibeard Ó Maolalaigh
Vice-Principal and Head of the College of Arts
Iar-Phrionnsabal agus Ceannard Cholaiste nan Ealain
---
---
If you wish to find out more about this article or about how you can progress your ideas (i) as an academic wishing to engage with a non-academic organisation or (ii) as a non-academic organisation interested in engaging with the academic knowledge base, please email the College of Arts KE Team.
<<Back to Reach 07