KE Theme: Writing & Publishing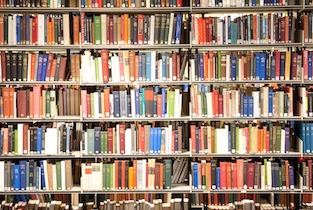 Publishing is one of the UK's great creative industries, and events like the Edinburgh International Book Festival, Book Week Scotland, and Glasgow's Aye Write! make it a key part of Scotland's cultural scene. The College of Arts contributes to this success in many ways.
The College's Creative Writing programme has been linked to some of Scotland's greatest and most innovative writers such as Alasdair Gray, James Kelman, Louise Welsh and Zoe Strachan. Our graduates are found across the publishing sector, helping Scottish publishing to continue punching above its cultural weight in relation to the size of the country's population, as it has done since the eighteenth-century Scottish Enlightenment.
In response to the demands of students and employers, we have made sure that employability is embedded in our courses. Interns from the College work regularly with publishers and contribute to the profitability of the industry. Each year, Scottish publishers produce some 3000 titles, pay royalties to over 14,000 writers and account for a combined turnover of around £343m.
Writers, publishers and booksellers face, of course, many challenges, but we are part of the conversation that will move publishing to a brighter future. We host and have close connections with the Association for Scottish Literary Studies, a full member of Publishing Scotland.
The College of Arts is keen to play its part in new developments to build better links between academic, business and governmental partners. This fulfils the recommendations of the then Scottish Arts Council in 2004, designed to improve competitiveness through technological innovations and investment in skills.
Indeed, we are at the cutting edge of the IT revolution and its implications as one of the UK's leading centres for Digital Humanities. It has been recognised that new media can transform people's experience of older literature, as John Buchan's The Thirty-Nine Steps (1915) is adapted as an interactive novel. We are able to harness these opportunities and use new media to our advantage.
We also have a large and growing network of international partners, many in the emerging markets of Asia. We are able to build on their enthusiasm for Scottish education, and indeed Scottish educational publishing, to strengthen those relationships and investments.
We have a lot to offer, we believe, and are keen to discuss what we might do with your organisation.