Welcome - Professor Murray Pittock, Vice Principal and Head of the College of Arts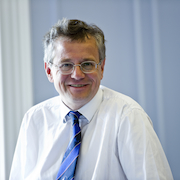 This second edition of Reach, the College of Arts knowledge exchange newsletter, is dedicated to our flagship event for 2013, Industry Day. The event presents an opportunity for organisations from both the private and public sectors to learn of the many ways in which they can benefit from the strengths and resources of the College of Arts.
Taking place at the heart of the University, in the prestigious location of Hunter Halls, speakers such as Alastair Balfour, award-winning journalist and highly successful businessman, and Mark O'Neill, Director of Policy and Research, Glasgow Life, will promote the benefits of engaging with the College of Arts from their unique perspectives in the worlds ofbusiness, politics, and the arts.
Eight themes have been identified which resonate with industry and reflect the key strengths of the College of Arts: Cultural Education, Digital, Dress & Textiles, Film & Broadcasting, Heritage, Performing Arts, Visual Arts, and Writing & Publishing. Each theme will be represented at the event by an information display, which will present case studies, demonstrations and take away materials.
Representatives from the College will be on hand to discuss case studies of past collaborations in these sectors and talk through the ways in which they can use this experience to make future partnerships flourish.
There are many mechanisms at our disposal with which we can engage with external organisations. From short-term projects to long-term partnerships, we are experienced with working with sole traders to multi-national organisations.
The College of Arts Industry Day will be a day of true and inspiring knowledge exchange. We hope you can join us.
Professor Murray Pittock
Vice-Principal and Head of the College of Arts