UofG Burns experts act as consultants on new show on Scotland's national bard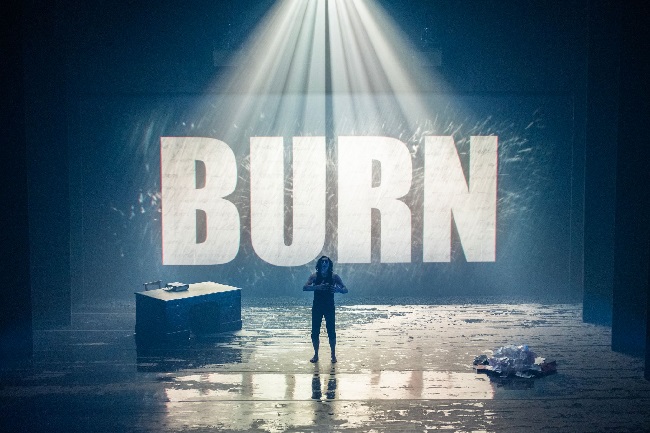 A new dance-theatre show which challenges the "biscuit tin" image of Robert Burns, Scotland's national bard, has been getting rave reviews.
The production goes beyond the bard's poetry to focus on the man himself – his poverty, his personal tragedy, his struggles with mental health and his spectacular success.
Burn is the creation of Scottish actor, author and artist Alan Cumming and the choreographer Steven Hoggett featuring Burns' own words and the music of Anna Meredith.
The brand-new piece of dance-theatre is a co-production between the National Theatre of Scotland, Edinburgh International Festival, and New York City's The Joyce Theater.
Academics from Centre for Robert Burns Studies acted as consultants for the production drawing on their world leading research being conducted at the University of Glasgow.
Professor Kirsteen McCue, Professor of Scottish Literature and Song Culture based at the School of Critical Studies, said: "We had a fascinating time discussing Burns with the team. Alan and Steven were keen to dig deeper than most about Burns's life and work – they wanted to uncover the real complexities of the man and the artist and followed up our conversations with loads of questions. And they were keen to discuss the well-known works but also to find others, that are not so well known.
"They were particularly interested in Burns's own words – his views about himself and his work, about his women and the wider political contexts of his moment. It was fascinating to see how they worked with these in creating this dynamic piece of theatre."
Dr Moira Hansen, who now works for the Open University, said: "Working with Alan and Steven has been a real pleasure. They enthusiastically engaged with my work on Burns's mental health, intrigued by the different perspective this offered on our national poet's everyday life.
"The result combines Alan's performance of Steven's choreography with striking visual images and Anna Meredith's wonderful music to create a powerfully emotional representation of Burns. It was thrilling to see the reality of Burns as a man of fears, flaws and vulnerabilities brought to life, as well as an acknowledgement of the friends and family who supported him through the dark and the light.
"Burn challenges its audiences to reflect on what they think they know about the life of Burns, a reflection that also inevitably leads to different ways of thinking about his poetry."
The Scottish tour has included performances at the Edinburgh International Festival, Greenock, Perth, Aberdeen, Glasgow and Inverness before travelling to New York to finish its run. To find out more about the production please visit National Theatre of Scotland
---
First published: 3 September 2022