Tributes paid to the late Dr David Code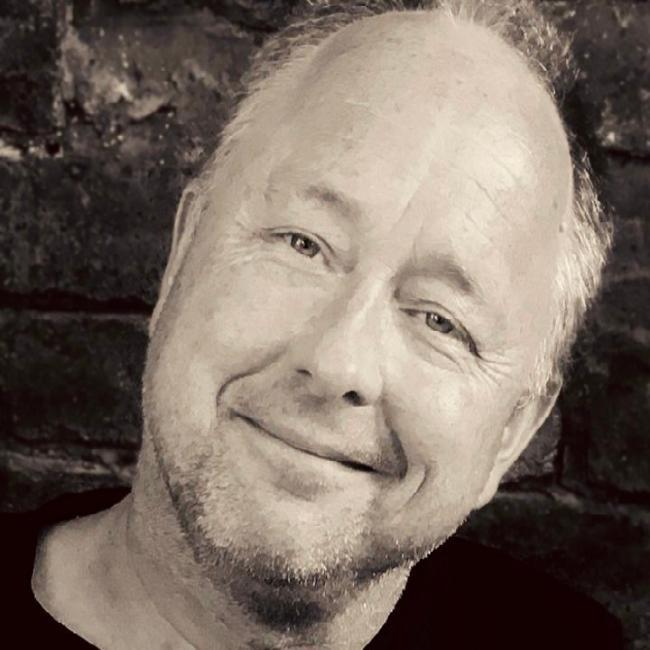 The University of Glasgow is saddened to announce the death of much respected music lecturer Dr David Code.
David, who was a Reader in Music at the School of Culture and Creative Arts, died last month. He taught at Glasgow for the last 20 years and as well as being Reader in Music, he was Convener MMus in Musicology and MA in Music.
He authored or contributed to numerous publications on varying topics, from Claude Debussy to Stanley Kubrick.
David's colleagues have paid tribute to David's "intellectual curiosity, inquisitive mind and contagious enthusiasm".
Dr Eva Moreda Rodriguez, Head of Music at School of Culture and Creative Arts, said of her friend and colleague: "Apart from the topics he was most prolific in, David's colleagues and students knew that his intellectual curiosity, inquisitive mind and contagious enthusiasm extended into a wide range of music influences and repertoires.
"David was a hugely popular lecturer and supervisor who influenced many generations of students at Glasgow – from first year to PhD – and he was also very active in shaping the cultural life of the School."
Professor John Butt, Gardiner Chair of Music, added: "I believe David was one of the most talented musicologists of his generation. His legacy is to set a model for close reading of music (and musical elements in other media, particularly film) that is marked by its critical depth, intellectual and historical heft, and 'musical' insight (however that might be interpreted)."
Dr Drew Hammond, a Lecturer at the Music subject area, said: "David gave to the world through his generous and incisive intellect, and, as a dear friend, he invested deeply in my most complex and cherished intellectual and creative pursuits.
"I loved talking to David, who taught me so much about the beauty of music and of the written word. I'll never be able to express how much I miss him."
Professor Karen Lury, Head of the School of Culture and Creative Arts, said: "I would like extend my deepest sympathies to the family, friends, colleagues and students of Dr David Code.
"We remember David's contributions within Music and across the School in both teaching and research and most recently his work as chair of the Cultural and Collaborations Committee. David will be greatly missed by everyone, particularly his students who were inspired by his teaching, research and love of Music."
Born in Kingston, Ontario, Canada, David's family moved to Guelph, Ontario where he spent most of his childhood and adolescence. It was in Guelph, where David acquired his love of music and developed his talents as a classical pianist.
David started his academic career at the University of California, Berkeley with a thesis on the interdisciplinary analysis of poetics, performance and materiality in Mallarmé, Debussy and Matisse.
He went on to become a leading Debussy scholar: his biography of the composer for Reaktion Books's "Critical Lives" series was published in 2010, and he also authored numerous journal articles and chapters. Most recently, David contributed to Debussy in Context, edited by Simon Trezise (CUP, forthcoming, 2023) and was co-editor of Debussy Studies 2 with Barbara Kelly (CUP, forthcoming 2023).
David was also known and respected for his contributions to the field of Film Music, most notably through his work on the music of Stanley Kubrick's films.
David is mourned by his family and friends in the UK and Canada.
---
David's Memorial Service at UofG
A memorial service for David will be held in the University's Chapel on Thursday 6 October 2022 at 7pm.
All of David's students, friends and colleagues are warmly invited to attend the Memorial Service, to honour his outstanding contribution to Music.
Obiturary
A full obituary can be found by following this link - Dr David Code Obituary
First published: 5 September 2022