Arts & Humanities at UofG rises in QS rankings
Issued: Fri, 01 Mar 2019 16:00:00 GMT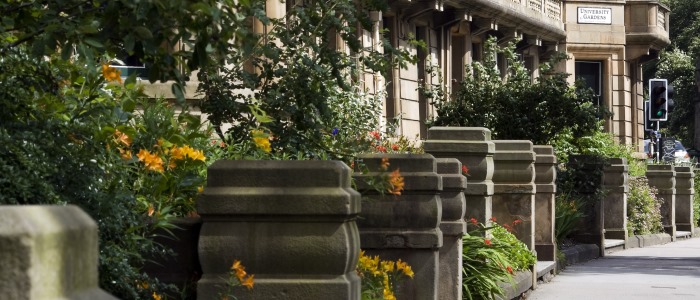 Arts & Humanities at the University of Glasgow have jumped five places to 68th in the latest QS World University Rankings 2019.
The rise from 73rd to 68th in these last QS Faculty and Subject rankings shows Arts & Humanities at the College of Arts had made huge strides across a number of measures including Citations per Paper and Employer Reputation.
Professor Roibeard Ó Maolalaigh, Vice Principal and Head of the College of Arts, said: "Our world rankings in Arts & Humanities – up five places to #68 in 2019 – is a huge testament to the dedication of colleagues to research-led teaching and world-class research.
"But even more than this I am delighted to see the wide reach of the College's research and the skills of Arts and Humanities graduates being recognised in the QS international rankings with very significant increases in citations and employer reputation statistics.
"It is testimony to colleagues' outstanding work and dedication in the College of Arts. We aim for excellence in all we do, and the rankings reflect the collaborative spirit across the College and University, and with other world-class universities, government, industry, schools as well as cultural and heritage agencies."
The rise for Arts & Humanities rankings saw a number of increases in the measures used to create the rankings – Citations per Paper jumped 26 places from 49th in 2018 to 23rd in 2019 and Employer Reputation went up 41 places.
Among the strongest subject areas in the rankings for the College of Arts were English Language & Literature (ranked 36th); History (ranked 51st); Communications & Media Studies (ranked 51st); Modern Languages (101st, rising 36%); and Performing Arts (44th).
---