The Agitator's Wife
Issued: Fri, 18 Jan 2019 01:00:00 GMT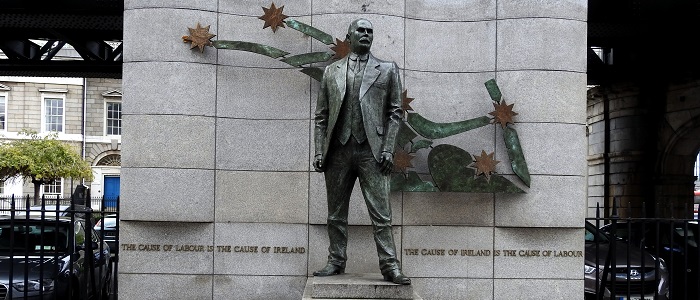 An anonymous short story centred on a 19th-century dockworkers strike could solve the mystery of a lost play by the Irish republican James Connolly.
A short story called The Agitator's Wife published anonymously in The Labour Prophet in February 1894 could be the source of a missing play of the same name by Connolly. It was discovered at the University of Warwick Library.
Academics based at the University of Glasgow's College of Arts - Professor Willy Maley, Dr Maria-Daniella Dick and Kirsty Lusk - announced in the Irish Studies Review on Tuesday 15 January 2019 that they believe that the short story was written by Connolly. You can read the full media release making the announcement of their findings here.
Edinburgh-born Connolly, one of the contributors to and signatories of the Irish proclamation of independence in the 1916 Easter Rising, was a radical thinker renowned for his journalism and political theory but less celebrated for his creative writing, or for his interest in the rights and role of women in political struggle.
The Agitator's Wife is centred around a dockworkers' strike. Here the College of Arts' at the University of Glasgow is publishing the short story for the first time since 1894 - Full Transcript of The Agitator's Wife Short Story
Thanks to Carole Jones and Martin Sanders at the Modern Records Centre, University of Warwick Library for the scan of the short story. The full transcription of The Agitator's Wife short story is by Dini Power.
---