Gender Equity Policies in the Film Industry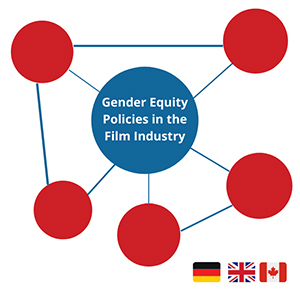 Professor Skadi Loist, Professor Deb Verhoeven, Professor Doris Ruth Eikhof , Professor Elizabeth Prommer and Dr Amanda Coles have been awarded a 1.47 million Euro Open Research Area Grant funded by the Deutsche Forschungsgemeinschaft (DFG; Germany), Economic and Social Research Council (ESRC; UK) and the Social Sciences and Humanities Research Council (SSHRC, Canada) to develop new data-driven approaches for improving gender inequality in the international film industries.
Gender inequality is a widespread and well-documented problem in the international film industries. Starting from April 2021, the GEP (Gender Equity Policy) Analysis project will flip the typical research focus: instead of looking at the experiences of women, the project will analyse the industry norms, structures and practices that cause gender inequality. The project outcomes will help develop new policy initiatives capable of changing dominant and inequitable behaviours.
The GEP Analysis project is a timely and relevant proposal: the #MeToo and #timesup campaigns have drawn global attention to gender inequality in the screen industries. These movements are driven by the harm done to individual women, and by frustration with the slow and ineffectual pace of reform. Over many decades, national and sub-national jurisdictions across North America, the EU and the UK have introduced a variety of initiatives to address inclusion and representation issues in the film and TV workforce. But little is known about how effective these initiatives are, and why. The current moment is an unprecedented opportunity to evaluate impact and improve industry practice with innovative social science. The GEP Analysis project will capitalise on this opportunity with significant advances for science, policy and industry.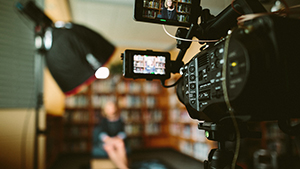 Project lead Skadi Loist is looking forward to the comprehensive scope of the research: "The global scale of gender inequality requires a globally-scaled research effort. I am excited to be working with an international team that integrates different methodological, national and sectoral experiences to address the persistence of gender inequality in the screen industries." Canadian researcher Deb Verhoeven emphasizes the potential effects of this undertaking: "This is an unprecedented opportunity to do the "missing work" using innovative data science to evaluate existing and future equity policies against the evidence. Its findings will have far-reaching impact for sectors well beyond the screen industries." Cultural Policy expert, Doris Ruth Eikhof notes the importance of this cutting-edge project: "Using innovative and existing methods, GEP Analysis will finally enable us to answer 'what if…?' and 'what works?' questions at industry level. We will be able to drive structural change and, through that, improve the experience of everyone working in film & TV."
GEP Analysis will build a comprehensive new database of film industry data and combine analysis of this data with an evaluation of gender equality policies across the globe. To achieve a multi-dimensional understanding of gender inequality and policy, GEP Analysis will combine a range of methods including statistical modelling, network analysis, exploratory data visualisation, stakeholder interviews and policy mapping. For the first time in media research, insights from expert interviews and into the social relationships of the industry will be combined with analyses of economic and financial data. These new methodologies will provide a comprehensive picture of the performance of policy interventions to date. They will also allow the researchers to model the gender equality impact for different "what if" policy scenarios and provide advice to industry.
"GEP Analysis: Assessing, Understanding and Modelling the Impact of Gender Equity Policies (GEP) in the Film Industry" is a multinational and multidisciplinary collaboration of researchers from multiple institutions including Film University Babelsberg KONRAD WOLF (Germany), University of Alberta (Canada), University of Glasgow (UK), University of Rostock (Germany) and Deakin University (Australia).
**This page is a repost from the Kinomatics Project website**