Dr David Webster
Honorary Senior Research Fellow (Urban Studies)
Research interests
Research interests
Continuing research on the labour market and social impacts of deindustrialisation is currently mainly on benefit conditionality. It also includes work on sickness/disability claims and their relationship to other aspects of worklessness and to population health; wider aspects of Universal Credit; and the changing pattern of lone parenthood. Also interested in urban development in China and in the UK private rented housing sector.
Current research project
A Critical Analysis of the Use of Disallowances and Sanctions in the UK Unemployment Benefit System since 1911
Publications
Number of items: 23.
2019
2018
2014
2013
2011
2010
2009
2008
2007
2006
2005
2000
1998
1997
This list was generated on Thu Jun 4 09:56:10 2020 BST.
Number of items: 23.
Articles
Book Sections
Research Reports or Papers
Conference or Workshop Item
This list was generated on Thu Jun 4 09:56:10 2020 BST.
Additional information
Qualifications:
BA Hons, Economics, Queens' College, Cambridge, 1968
MBA, University of Glasgow, 1992 (Siemens Nixdorf prize for Quantitative Techniques; KPMG Peat Marwick McLintock prize for most outstanding 2nd year student; University of Glasgow Management Club prize for most distinguished MBA graduate of 1992). Dissertation: Partners: A Study in the Effective Management of Interorganizational Collaboration in the Public Sector
PhD, University of Glasgow, 2010. Dissertation: Impacts of Deindustrialisation on the Labour Market and Beyond, available at http://theses.gla.ac.uk/1720.
Professional Membership:
Fellow of the Academy of Social Sciences
Fellow of the Chartered Institute of Housing
Editorial Board Membership:
Local Economy
Former Roles:
Housing Strategy Manager, Glasgow City Council 1981-2010; specialist adviser to House of Commons Environment, Social Security/Education & Employment, and Scottish Affairs Committees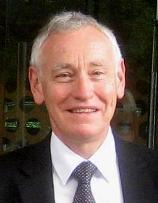 R111 Level 1, Urban Studies, 27 Bute Gardens,