We are the Garavogue River, in solidarity with the Rio Atrato Colombia.
The Inclusive Arts module in the Dept of Social Sciences at ATU Sligo focuses on collaborative artmaking between final year students and guest participants from our community. This year, as part of the 'Head, Hands, Heart' Project, which aims to integrate ecological concerns into the Social Sciences curriculum, we were able to engage with Artist Anna MacLeod (with thanks to HEA Performance Funding).
We walked together by the Garavogue River, studying natural and man-made forms. It's the shortest river in Ireland, flowing only 3.2 km from Lough Gill to Sligo Bay. Some of the group spoke to local woodcarver and mythkeeper Michael Quirke, who told us that the river was named after a landscape goddess or cailleach. It has also been called Sligeach ('shelly'), giving the town its name. We created card sculptures of imaginary flora, fauna and boats, inspired by our observations. Some of the pieces are wearable.
Collaborative works by participants from Rehabcare Sligo and ATU Sligo students from BA (hons) Social Care Practice and BA (hons) Early Childhood Care & Education.
Facilitated by Artist Anna MacLeod and Lecturer Dr Susan McDonnell.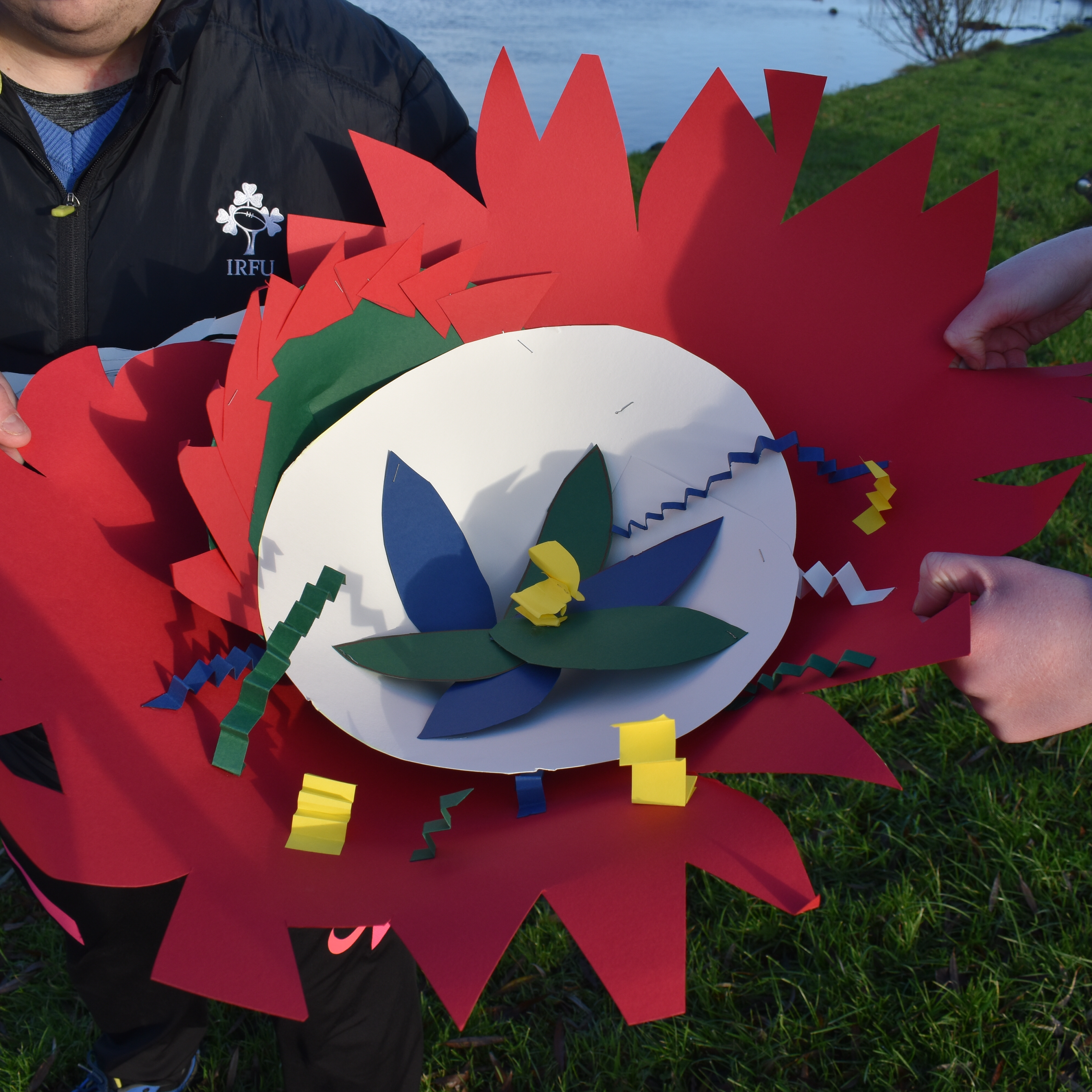 By Éamonn, Oisin, Elaine F., Ciara and Emma.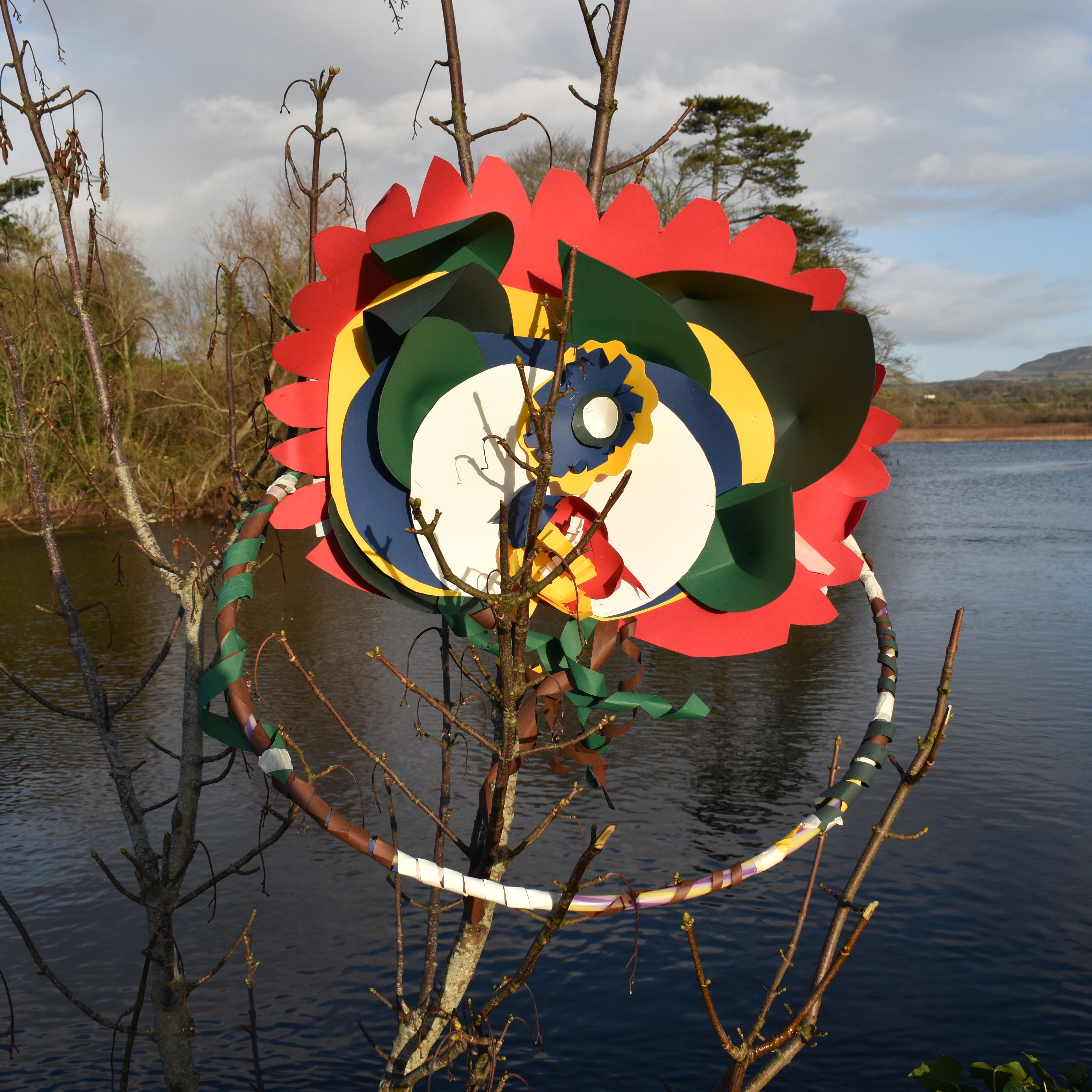 By John, Katie M., Enya, Shireen, Michelle and Erin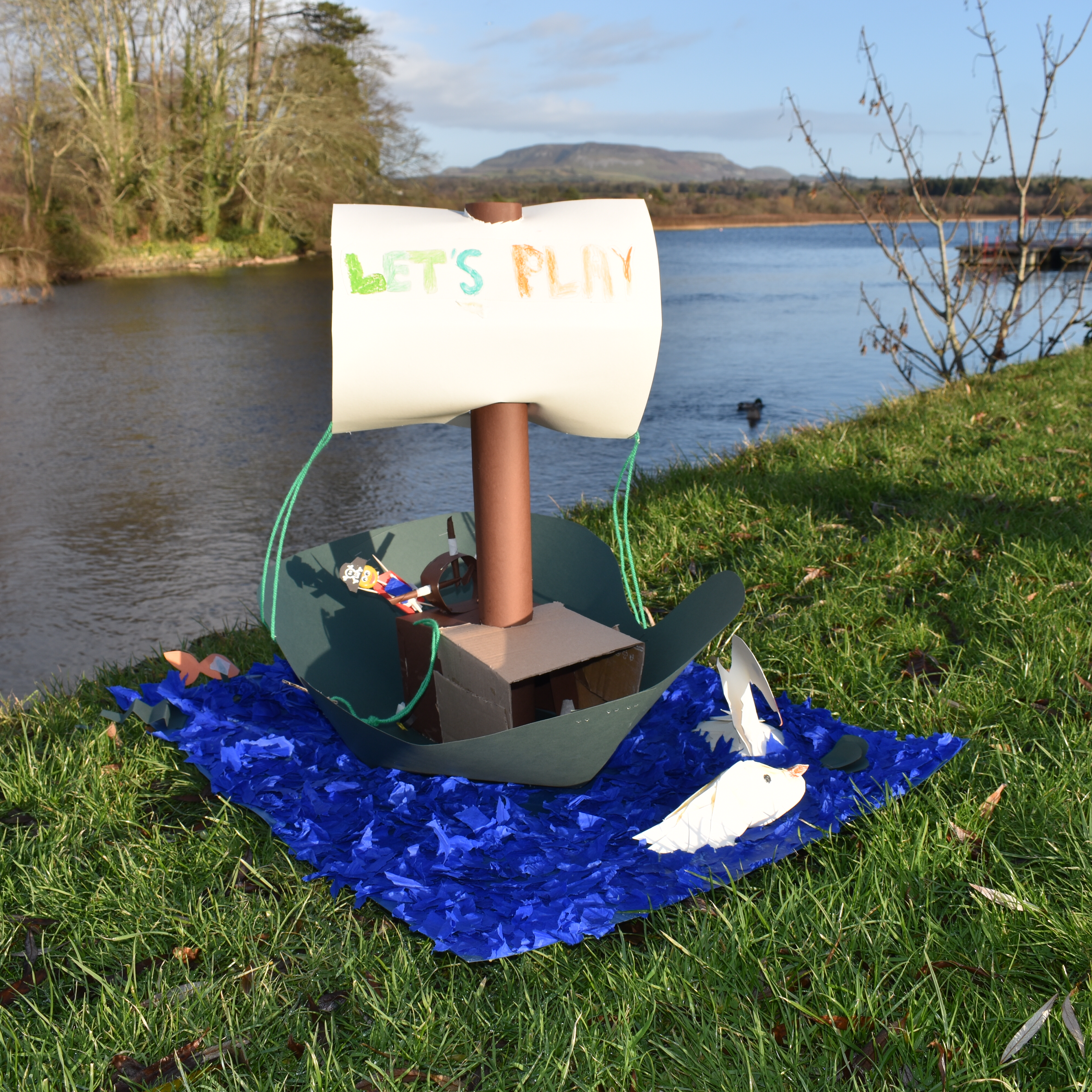 By Kenny, Kamil, Roisin, Jodie, Chloe O. and Katie C.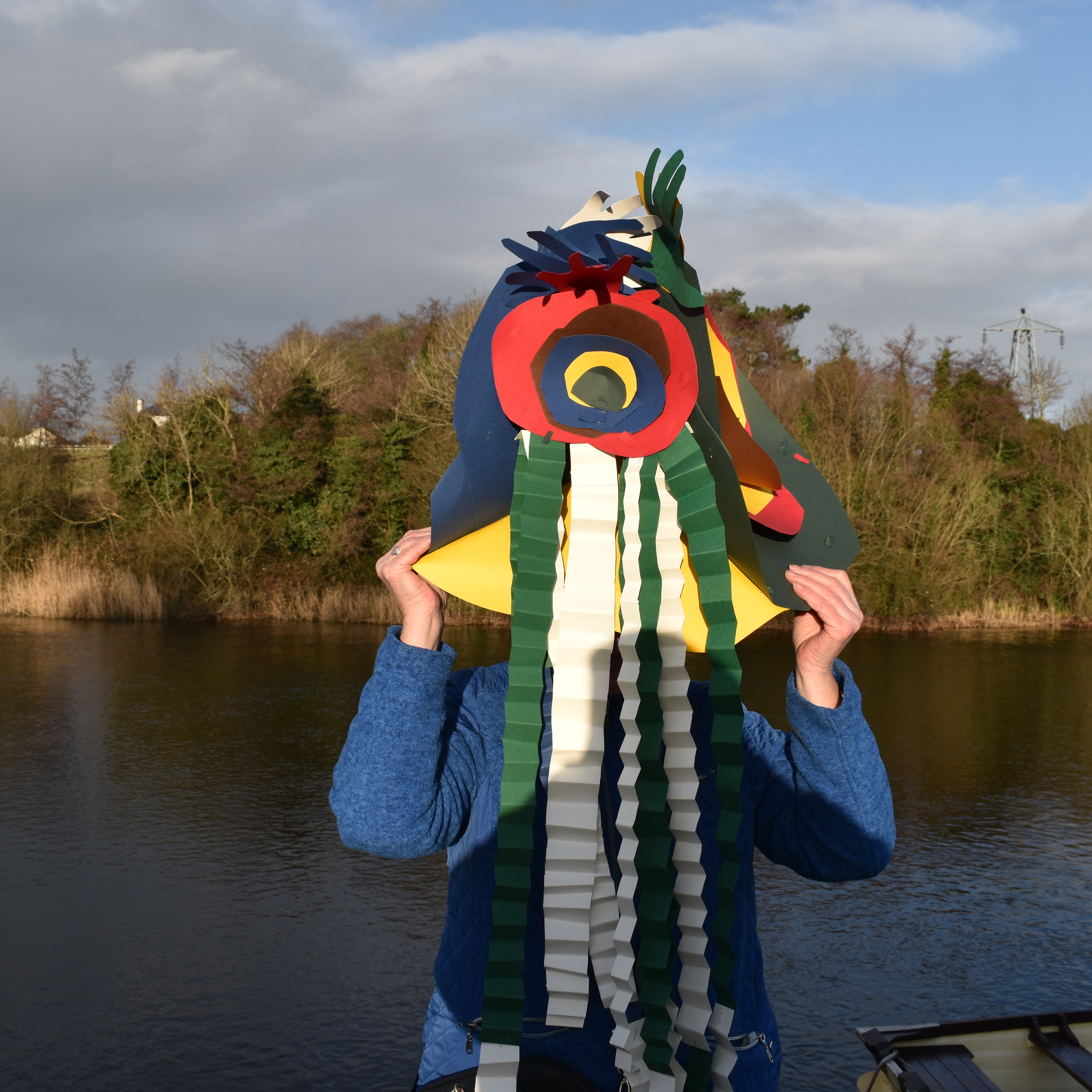 By Margaret, Chloe M., Aoife G., Hannah, Elaine D. and Janelle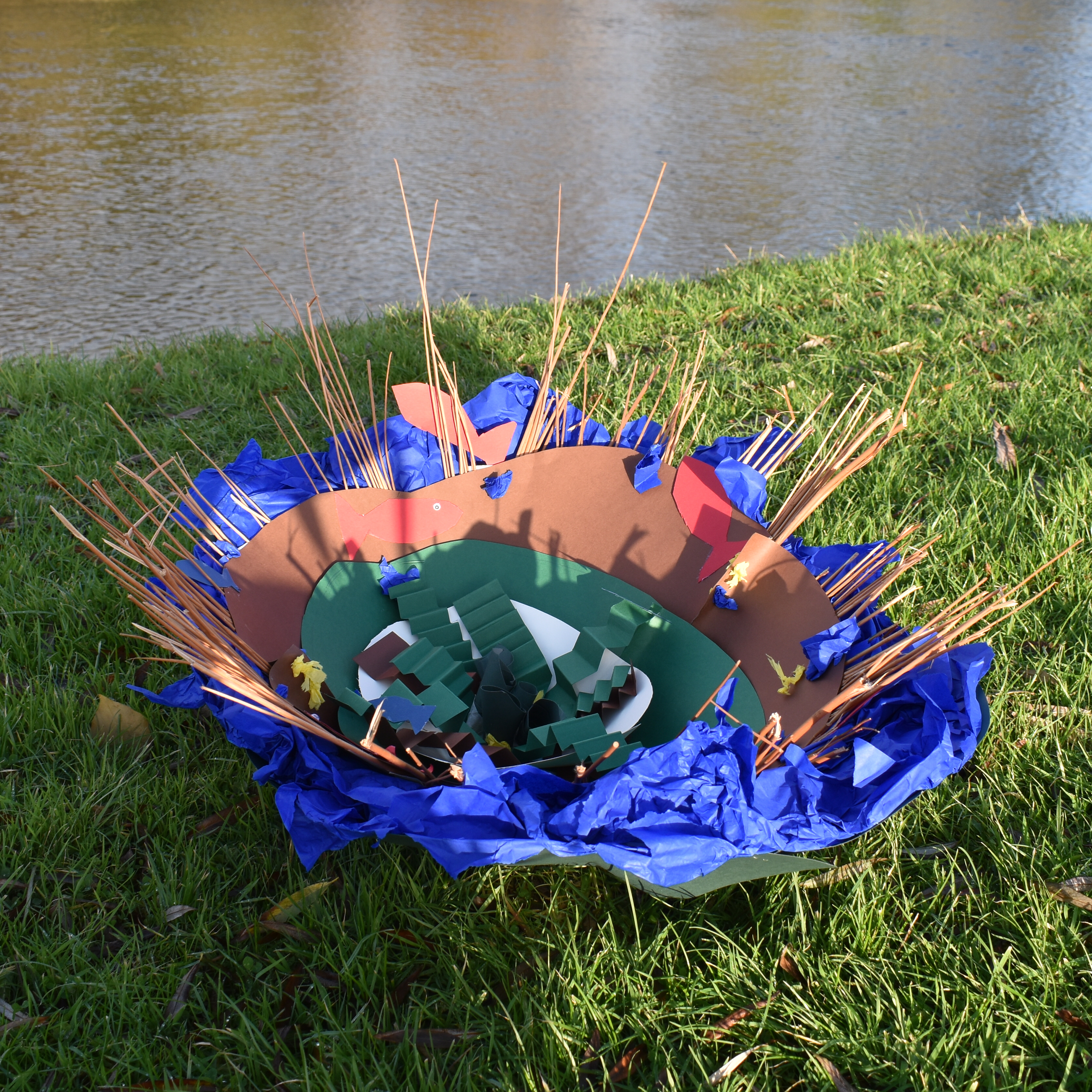 By Heather, Jacqueline, Rachel C., Eimear Shauna and Rachel M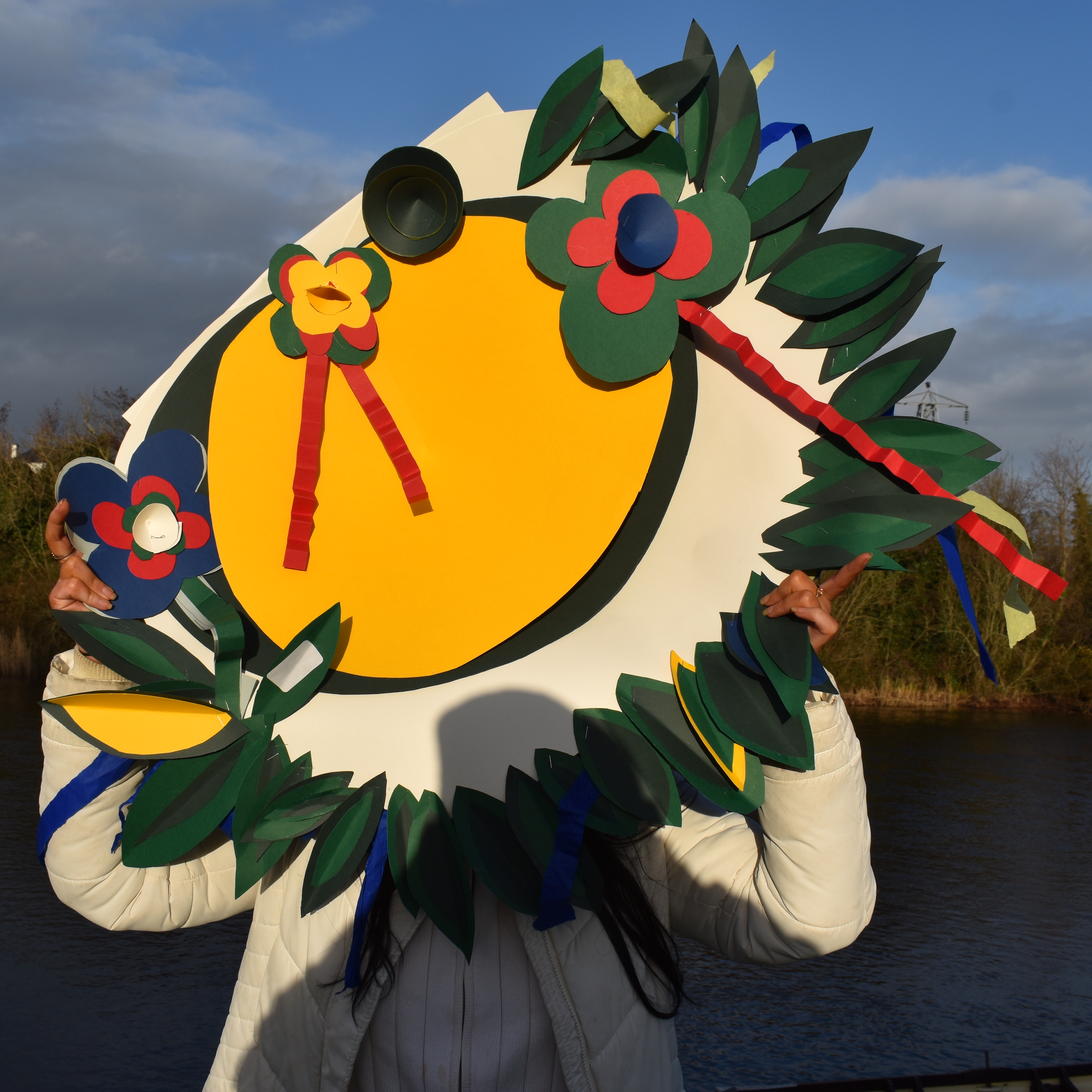 By Patrick, Sarah, Aileen, Edel, Laura and Saoirse.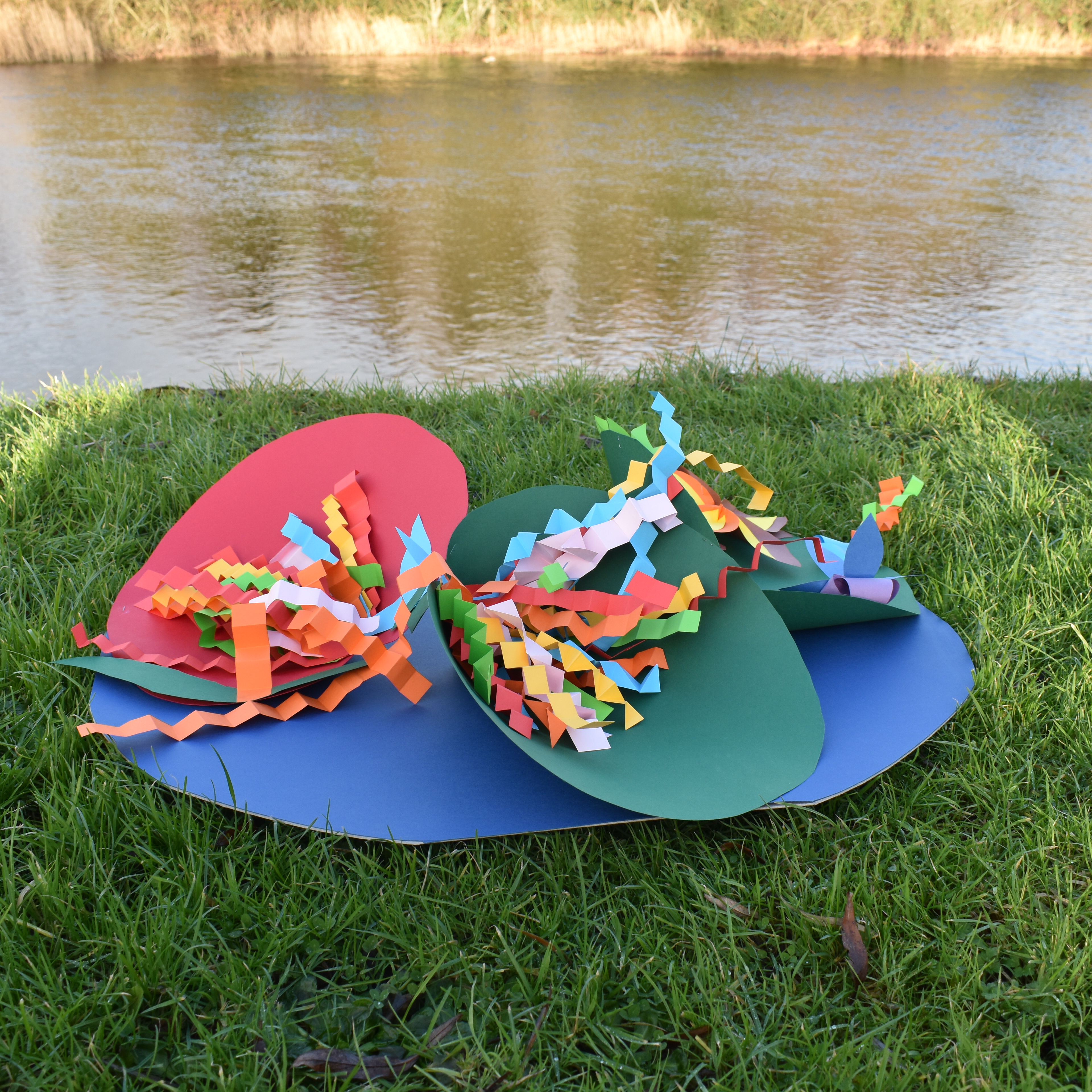 By Dean, Grace, Simone, Kayleigh, Rachel D. and Bláithnaid.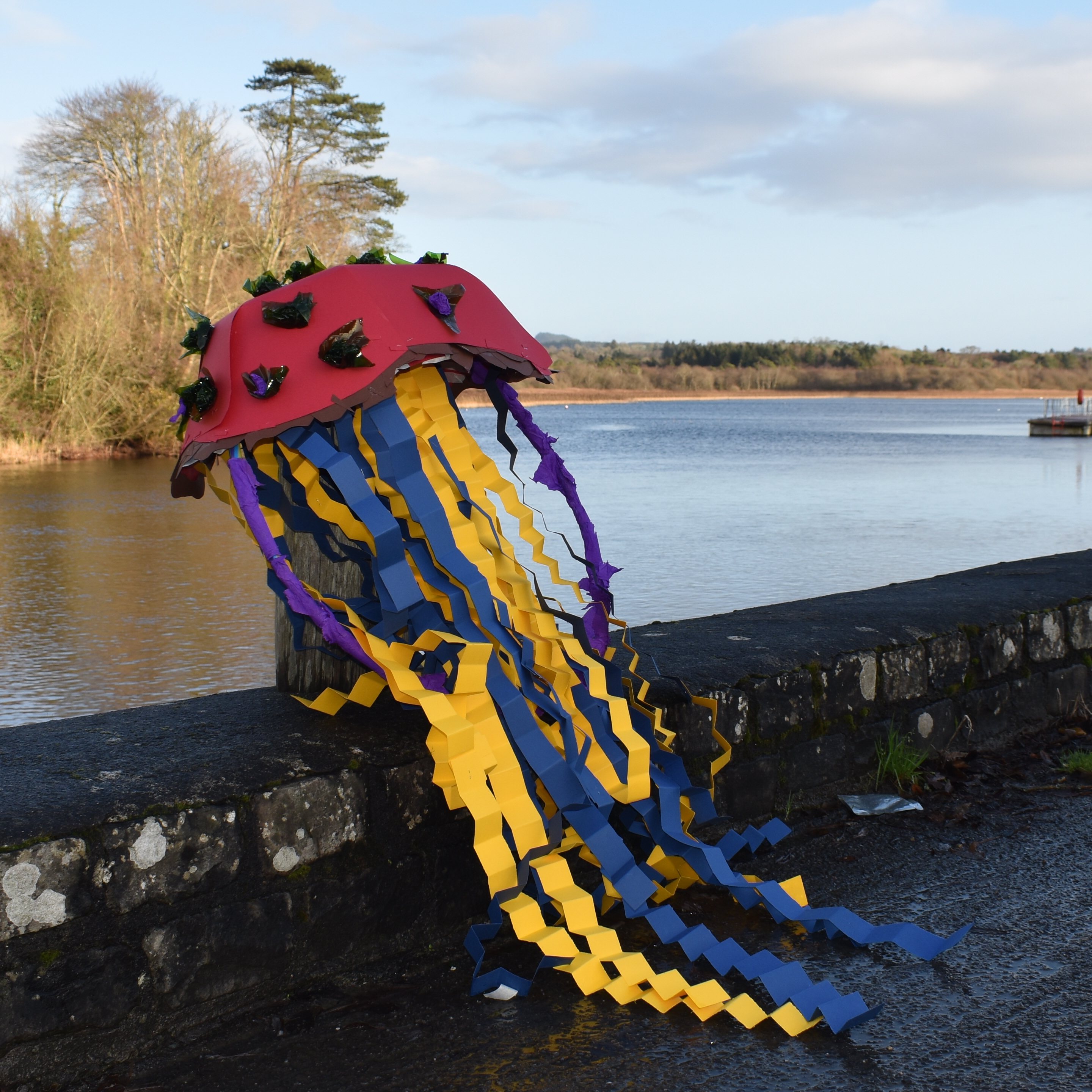 By Gabriel, Cian, Niamh, Aoife B. and Raisa.