I am the Liddel Water - Anne Elliot 
Anne Elliot is a Glasgow based artist and photographer. Although Anne moved from her home village, Newcastleton, in the Scottish Borders, to study at Glasgow School of Art in 1980, she still has strong family ties to the area. Anne was brought up on a farm on the edge of the village, D'Mainholm, where the nearby Liddel Water forms the border between England and Scotland.
Anne's piece portrays the course of the river and its tributaries and makes reference to local agriculture, landmarks such as the "Twa bridges" which span the Liddel and to the local flora and fauna. The piece shows D'Mainholm farm and the graveyard where Anne's father, Jock Elliot, is buried. It shows the former Waverley railway line, which was closed in 1969, under the Beeching axe. Anne also references the former name of the settlement, Copshaw Holm.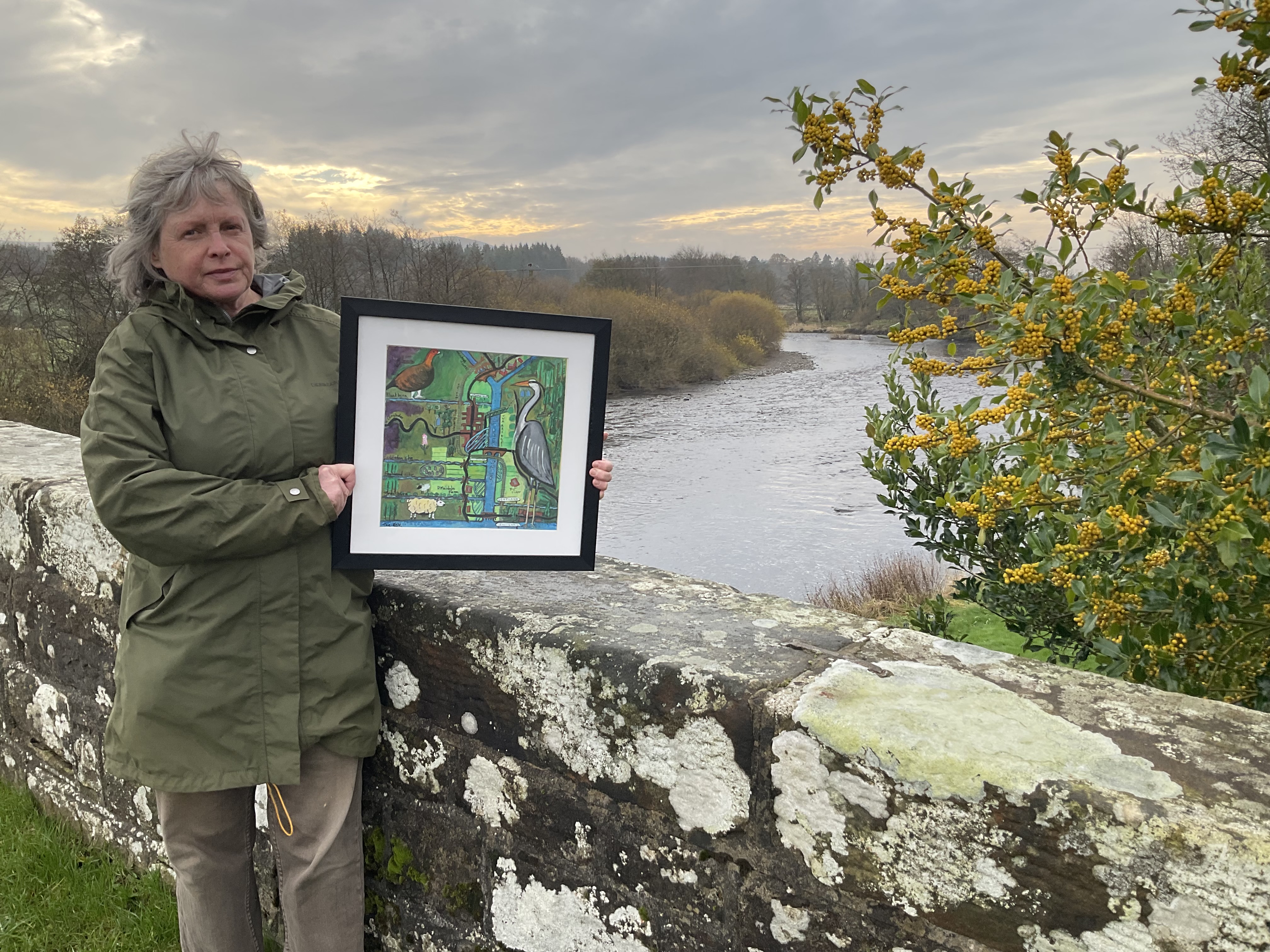 I am the Liddel Water - Mixed Media - Anne Elliot. Photo: Isabel Elliot
Anne also made another piece for the Ríos Solidarios project when she took part in one of the workshops that were run alongside the River Rights exhibition at ARC in September 2022. This a piece is called "I am the Tarris Water". The Tarris Water is a tributary of the Liddel and is the burn in which Anne learned to swim and where the Elliot family went for picnics.