Glasgow Politics goes to Brussels
Issued: Mon, 23 Feb 2015 16:16:00 GMT
In December 2014 the Politics subject area organised a study trip to Brussels, funded by the European Parliament. The group was led by Dr Myrto Tsakatika and Dr Evgeny Postnikov and included a party of 28 Politics students, undergraduates and postgraduates, all with an interest in European Union studies.
The group had the opportunity to visit the main European Institutions (European Parliament, Council of the European Union and European Commission) as well as Scotland House, seat of the Scottish Executive in Brussels, and the influential think tank Centre for European Policy Studies. The visit to the European Parliament included a lively discussion between Glasgow students and three Scottish MEPs from across the political spectrum.
The students had several opportunities to interact with trainees in the organisations visited and enquire into internship and job prospects in Brussels. An informal social event took place in a central Brussels brasserie attended by the group and Glasgow alumni who are based in Brussels working for the European Institutions. This trip has provided first-hand insight on the EU policy-making process and has been an invaluable addition to the student classroom experience.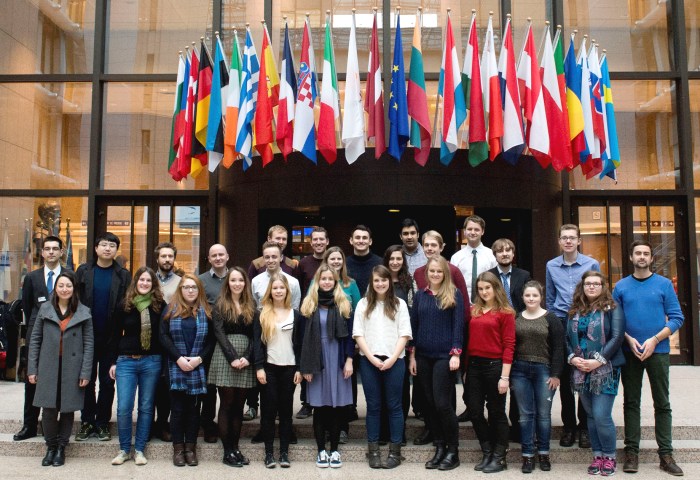 ---