For further information, including course content, dates of attendance and deadlines for assessment, please use below links:
Specialist Lymphoedema Management
‌‌
‌
‌
We are one of the country's top Lymphoedema Education Providers.
The programme offers:
Courses in Core Lymphoedema Practitioner Skills with progression to Specialist Advanced levels
Graduate Certificate (60 credits) or Graduate Diploma (120 credits) in Specialist Lymphoedema Management
Postgraduate Certificate (60 credits) in Advanced Lymphoedema Management (for more information on this, please see our dedicated webpage: Postgraduate study - Advanced Lymphoedema Management)
Individual courses that can be taken to develop practice and confidence for academic credit or as Continuing Professional Development
For further information, including course content, dates of attendance and deadlines for assessment, please use below links:
Programme Features
We offer a comprehensive range of educational opportunities for nurses, physiotherapists and occupational therapists from any setting to develop core skills, knowledge and application of this knowledge of people with lymphoedema or chronic oedema with lymphatic insufficiency, with progression to Specialist Advanced levels.
The programme of four courses aims to prepare health care professionals for the care and management of people with lymphoedema or chronic oedema including identifying and advising those at risk of developing the condition. Some courses are suited to health professionals who see patients with chronic swelling as part of their wider remit and some are appropriate for those wishing to undertake specialist treatment of lymphoedema. Learning together in a multi professional context serves to promote the development of integrated, inter-professional perspectives and understanding. All courses have a strong clinical focus that is supported through involvement and collaborative work with practitioners.
We offer a Graduate Certificate in Lymphoedema Practice (60 credits - first two courses), reflecting the knowledge and skills level of a health care professional Band 5 Lymphoedema Practitioner as proposed in the Lymphoedema Framework, Template for Management (Sneddon, 2007).
OR
A Graduate Diploma in Specialist Lymphoedema Management (120 credits - all 4 courses) , reflecting the knowledge and skills level of a health care professional Band 6 Lymphoedema Specialist Practitioner (Sneddon, 2007). This specialist framework is based on the Skills for Health Career Framework (www.skillsforhealth.org.uk 2007) and the Knowledge and Skills Framework (www.doh.gov.uk 2004).
OR
A Postgraduate Certificate in Advanced Lymphoedema Management (60 credits) preparing the student to the level of a health care professional Band 7 Lymphoedema Advanced Practitioner as proposed in the Lymphoedema Framework Template for Management (Sneddon, 2007). This specialist framework is based on the Skills for Health Career Framework (www.skillsforhealth.org.uk 2007) and the Knowledge and Skills Framework (www.doh.gov.uk 2004).
Courses within the programme may also be undertaken at continuing professional development without academic assessment.
The programme uses a unique combination of supported workplace learning, University attendance and on-line virtual learning environment to provide contemporary and interesting learning opportunities. These are designed and delivered by experienced academic and clinical staff with expertise in lymphoedema and other related clinical and research fields.
The courses attract professionals from all over the UK with the teaching of Manual Lymphatic Drainage based in the Casley-Smith method.
Which Route is Right for Me?
To find out which route of study will best suit your learning needs and requirements, the below diagram will provide some helpful guidance: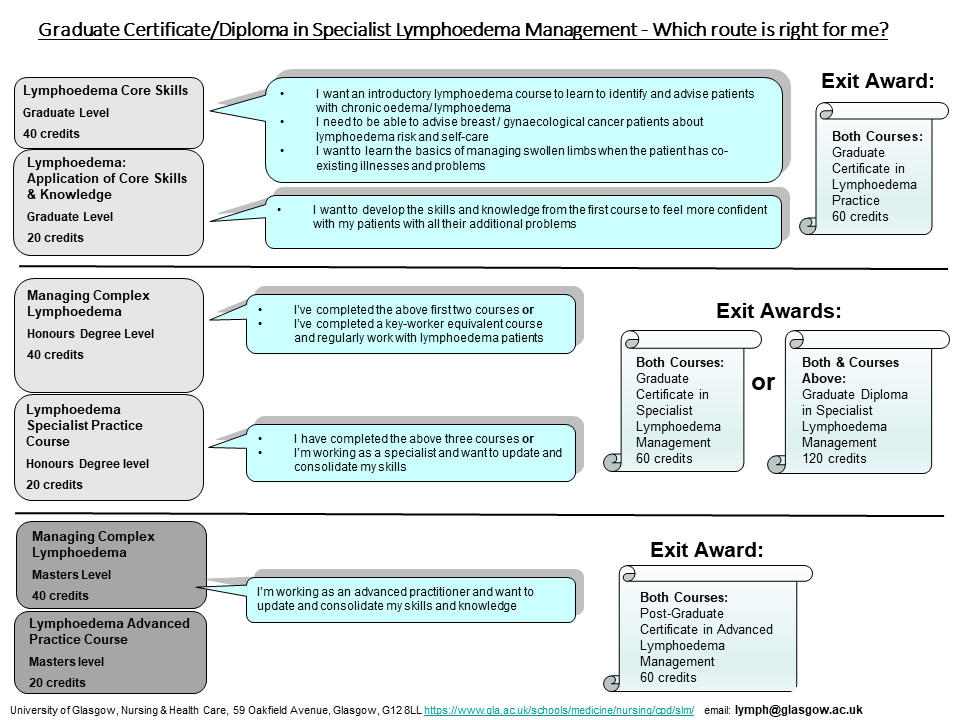 To discuss this further, please contact our Lymphoedema Team on 0141 330 3917 or lymph@glasgow.ac.uk
Frequently Asked Questions
"Am I eligible to apply?"
Yes, if you hold a first degree or equivalent and a professional qualification as either a Registered Nurse or Allied Health Professional. You will have a minimum clinical experience equivalent to 2 years full time employment since qualifying and current or pre-arranged access to patients with chronic oedema/lymphoedema.
"Can I apply online?"
Yes. You can apply for any of our courses online.
"How do I apply?"
Apply for our courses using the appropriate link and codes specified in the "How to apply" section.
"What can I expect from the course?"
You will be required to attend some taught sessions at the Unviersity of Glasgow, with a mix of online work and clinical practice in your own area, alongside your mentor.
"How will I be supported?"
You will receive regular feedback, one-to-one tutorials, online activities and all of the regular support offered to our Students by the University. We actively encourage peer support, enabling our students to collaborate and share their experiences.
"Will I need to arrange a Mentor prior to attending?"
Yes. You will be required to arrange opportunities to assess and treat patients presenting with uncomplicated chronic oedema/lymphoedema as part of your work-based learning. Some of these need to be undertaken with your Mentor.
"How many hours of study are required?"
Most students find that they need to set aside approximately 2 evenings per week. Additionally you will be required to spend a minimum of 5-10 hours with your mentor in your own clinical practice (depending on which course you are attending).
"What IT skills will I be required to have?"
It is important that you have use of a computer and that you are to use the internet, email and word processing tools as standard. Technical support is provided by our IT Support & Training team, so you won't be alone!
How To Apply
Application deadlines
30 June 2023 for international students
31 July 2023 for UK students
If you require any further information, please email: lymph@glasgow.ac.uk
Testimonials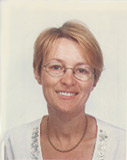 Andrea Stigent - Lymphoedema Specialist Physiotherapist
"If you were thinking about improving your clinical and academic skills I would say, "go for it!" I never expected to enjoy it as much as I have and hopefully you will feel the same.
Arriving at the University on the first day was nerve wracking. Going back to studying was a frightening thought but needn't have worried. We were immediately put at ease and by the programme director and soon we felt like we'd known each other for years.
Our cohort consisted of nurses, physiotherapists and an occupational therapist and we were encouraged to learn from each other. Everyone, even those with several years of experience of lymphoedema found the courses useful and informative. The initial courses covered the basic anatomy and physiology of the lymphatic system, the pathophysiology of lymphoedema and develop your assessment skills, all in a supportive environment. In addition to the clinical skills, we also gained knowledge in the skill of critical appraisal, an essential aspect of working at this academic level.
We now realised that we had not only to be good clinicians, but also had to look to the future, planning to meet the needs of both patients, staff and the service as a whole – the "bigger picture". We were supplied with help and advice on different strategies to try and sent off to develop our ideas. Although possible for experienced professionals to take the course without a formal assessment, this may be a missed opportunity because the feedback received from teaching staff and students alike is invaluable."
---
Rachael Hutton - Lymphoedema Nurse Specialist
The three Glasgow University lymphoedema courses have helped drag me into a modern approach modern world of nursing. Days were spent writing and rewriting my first assignment, pushing my very basic word processing abilities to the limit. In traditional nursing style I battled on, refusing to seek outside help, and resisting having the use of anymore computer related tools, such as e-mail. When results came through of the assignment…….I had failed. I was mortified, all that time and hard work had not paid off.
Swallowing my pride I finally accepted times had changed and I needed to go with the flow if I was to progress. Embracing modern technology was the only way forward and I grabbed whatever help I could. Help from staff at Glasgow University was fantastic. They were always happy to help and always prompt at returning e mails. The Glasgow University course leaders always took very good care of us too.
All three lymphoedema courses were outstanding. Each one was packed with useful information, practical sessions, and interesting speakers. At all times students' individual needs were met and as classes were small we bonded well. Though the academic side of the courses has been tough, the quality teaching and support has pulled us all through to a level of confidence and competence that we could only dream of when we started out.
Looking back I can see I have been gently dragged (with only some kicking and screaming) from the dark ages into a much better world. Forget the typewriter, where's my iPad ?
---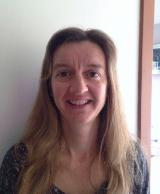 Lorna MacLean - MCL Student
I have found the University of Glasgow lymphoedema courses extremely helpful. Since undertaking the courses (especially module 3), I now realise how limited my knowledge was around lymphoedema. As well as increasing my understanding of the theory of lymphoedema, the course has given me the confidence to question the practice in my area and make my own clinical decisions.
Being able to discuss cases with my tutors and fellow students has been invaluable. The course has taught me how to analyse articles critically and the importance of keeping up to date and reading regularly. Being shown MLD and MLLB and being able to practice these skills as often as I required, while in Glasgow, was invaluable. The tutors were very patient and watching the videos on MLD was great for revision.
Since doing the course, I feel I am more pro-active with treatment choices and I'm not scared to try something new. If I'm not sure what to do, I will ask for guidance. I feel my patients are receiving better treatments now.
---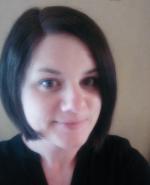 Meabh Prendergast
I attended the Specialist Lymphoedema Management Graduate Diploma at the University of Glasgow from 2012-2014. I was working as a Staff Nurse in Vascular Out-Patients in Ireland, and had begun to notice that many of our patients attending with lymphoedema or chronic oedema were not receiving optimal care for these issues, I wanted to learn best how to help them to manage their condition.
I chose to attend the University of Glasgow as their approach to blended learning stood out among the other courses on offer, especially as I was based outside of the UK.
I cannot say enough good things about the time I spent with the students and staff of the specialist Lymphoedema Management courses. All the tutors are experienced professionals who have vast clinical experience in addition to their academic skills. This is hugely important when learning how to treat patients with lymphoedema/chronic oedema, as the practical element of the course is just necessary as the academic. The course has not only given me a specialist academic qualification, certification in manual lymph drainage (MLD), and taught me about the management of these conditions, but has also immensely improved my critical thinking skills, a major requirement in all specialist courses.
There is a great atmosphere here, everyone is friendly and approachable and because the clinical background of students can be varied, we all contribute to each other's learning.
If anyone is considering a career in Lymphoedema Management practice - there is only one place to study and that is the University of Glasgow!
---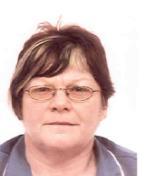 Carol Brailsford - Macmillan Clinical Specialist Lymphoedema/Chronic Oedema
"Every time I come here for a course or part of a course, I leave feeling more confident"
Free Online Introductory Course - 1st-5th July 2024
Free online one week introductory course - 1st to 5th July 2024
This course is an introduction to the management of chronic oedema for anyone with an interest in this area. The course is supported for one week, however, the resources will be available for one month to allow for completion by participants in their own time.
The course consists of reading material, forum discussion and live sessions with experts in managing chronic oedema. It will take approximately 5-8 hours of study time to complete. There are quizzes and case studies to check learning and progress, as well as the interactive forums. A CPD completion certificate can be produced at the end of the course.
Places are limited!
To book a place on the course or for any further queries, please contact: jillian.holland@glasgow.ac.uk
Casley-Smith Specialist Skills Update and Development Course- 19th-20th March 2024
This course is intended to review and update Casley-Smith technique, MLD skills and knowledge in peer review environment to share best practice. Also to present the latest research, review clinical decision making at advanced practitioner/consultant lymphoedema therapist/nurse level, using case studies as a learning framework.
To book a place on the course or for any further queries, please contact: lymph@glasgow.ac.uk