MBChB Student Wellbeing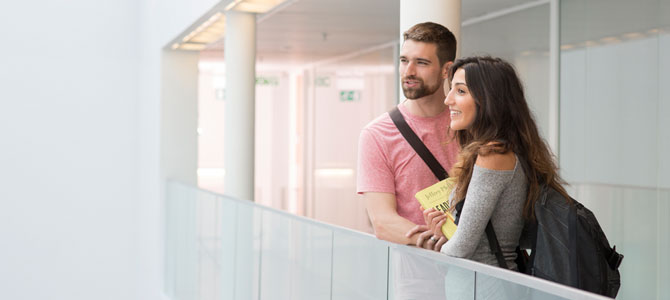 Welcome to the webpages for the Undergraduate Medical School (UMS) Student Support Team. We hope that you will all have an interesting, fulfilling, enjoyable and successful time at medical school. We do realise however that at times things can be difficult and that at these times you may need extra support.
Medical students can often feel there are barriers to accessing support. They may imagine that it will be seen as a sign of weakness or not coping. However it is important that you come for support when you need it. Our ethos is based around our expectations that some students will struggle, we expect it, and we aim to have the support services to help.
These webpages are a guide to the support services available to you at the UMS, we hope you find them useful. Please contact the UMS Student Support team with any queries you have. Our Student Support Administrators will be pleased to deal with your queries and can refer you to the appropriate support. Please contact us preferably by e-mail or telephone on 0141 330 7488.
Dr Angela Cogan
Head of Student Support, UMS
MBChB Advisory System
We encourage regular contact with your Adviser of Studies throughout your Undergraduate Medical Career. Your Adviser of Studies can offer pastoral support to you, please get in touch with your Adviser directly. (Your Adviser is listed on MyCampus. Problems in contact should be directed to the UMS Student Support Team)

MBChB Student Support
We encourage all students to ask for support if needed. The Medical School has a wealth of experience in assisting students - we are here to help and can be contacted via e-mail.
Information about the range of resources available to help and support students in the Undergraduate Medical School can be found here: Wellbeing Poster
MBChB Peer Support Group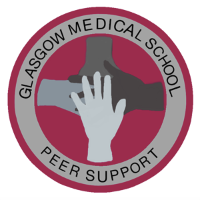 The Medical Peer Support Group is a confidential, supportive listening service run by trained medical students. The Peer Support Group run a confidential drop in service every Wednesday night in the Wolfson Medical School Library, more information can be found at www.facebook.com/glasmedpeersupport/ if you cannot attend at this time, then please feel free to contact the Peer Support Group via e-mail to arrange an appointment.

University Support Services
In order to support you during your time at Glasgow, we offer a wide range of services to help you make the most of your degree. A full list of internal services can be found here.