Alumnus Committee
On this page you can find short bios of our current Alumnus Committee members.
Arshad Ali
Arshad Ali is the Clinical Director of Scottish Centre for Excellence in Dentistry. He qualified as a dentist with commendation at the University of Glasgow in 1978 and carried out ten years of postgraduate training in Glasgow, Cardiff, Sweden and London. He was appointed to the first NHS Consultant post in Restorative Dentistry in Wales in 1988. He returned to Glasgow Dental Hospital and School in 1997 to take up an NHS Consultant post which he left in March 2011 to focus fully on Scottish Centre for Excellence in Dentistry.
He has been involved in implantology since 1985 and has continued to develop his expertise in this area. He is heavily involved in postgraduate education and has given over 350 lectures and courses. Many of these courses are based at Scottish Centre for Excellence in Dentistry and the local area, but he has travelled as far afield as Europe, North America, Hawaii and the Far East and has recently been asked to provide postgraduate education to the dentists of Emirates Airlines.
In his spare time he enjoys golf, football and spending time with his family.
Jeremy Bagg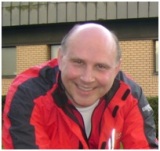 I qualified in dentistry from the University of Edinburgh in 1979 and was then appointed to a Leckie-Mactier Research Fellowship in the Department of Bacteriology at Edinburgh University Medical School, resulting in the award of a PhD in 1982. From 1983 – 1991 I was Lecturer in Oral Medicine & Oral Pathology at Cardiff Dental School, before moving to the University of Glasgow in 1999. I am currently Professor of Clinical Microbiology and have been Head of Glasgow Dental School since January 2005. I am also Deputy Head of the School of Medicine. I'm working closely with Will McLean, the Dental School Lead for Alumni Relations and Fund-raising, to provide University support that will help to develop the Glasgow Dental Alumnus Association into an active and vibrant organisation.
My research interests are in the role of oral micro-organisms in systemic disease, oral infections in the medically compromised, infection control in dental surgery and public health microbiology, though these days my time for research is severely restricted by administrative duties. I chair both the National Dental Advisory Committee and the Steering Group of the Scottish Dental Clinical Effectiveness Programme, and represent Dentistry on the UK Advisory Panel for Health Care Workers Infected with Blood-borne Viruses.
I enjoy cycling, music and am an intermittent 10 K and half-marathon runner. I have a self-confessed addiction to all things automotive and look forward eagerly on a bi-monthly basis to Private Eye arriving through my letterbox.
Irene Black
I graduated from Glasgow University in 1980, gained my Membership of the Faculty of General Dental Practitioners in 1999 and the Certificate in Effective Dental Management in 2005. My husband and I owned an NHS Dental Practice in Eaglesham for 27 years where I continue to work on a part time basis.
I have been a Dental Practice Adviser in Greater Glasgow and Clyde Health Board for 13 years.
My interest in education developed during my nine years as a Vocational Trainer. I have worked as an Assistant Director for NHS Education with the remit for Infection Control and Decontamination for the last eight years. This has included developing both in-practice and other training packages for the dental team. As part of this role I have worked with Scottish Government and other NHS organisations in an effort to determine how the difficulties related to decontamination in dental services might be resolved.
I also work with the Scottish Dental Clinical Effectiveness Programme in guidance development and research.
In my spare time I enjoy cooking, eating out and going to the theatre. I am part of a book group which combines critical reading with an element of advanced wine tasting. In an effort to maintain a balanced life style these activities are counteracted by running, cycling and going to the gym.
John Craig
I graduated from the University of Glasgow in 1966 and worked as a GDP for 40 years, mainly in Falkirk. I was involved in Postgraduate Dental Education for many years and was chair of the Scottish Dental Vocation Training Committee for seven years and the first Director of the West of Scotland Division of the FGDP. I have been involved in the BDA all of my professional life and was vice chair of the BDA Executive Board for some years and President of the BDA in 2005. In 2004 I was awarded an FDS (ad hominem) by the RCS of Edinburgh. I am currently Chair of the Glasgow Dental Educational Trust.
Anna Friel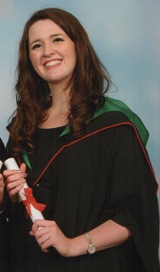 I recently graduated from the University of Glasgow in 2013 and completed my Vocational Training year in East Kilbride. I am currently undertaking Core Training (previously known as Dental Foundation) in the Public Dental Service in Lanarkshire and Restorative Department in Glasgow Dental Hospital.
I thoroughly enjoyed my time as an undergraduate, particularly the sense of community and friendly atmosphere and I was very fortunate to be part of a wonderful year group. I especially enjoyed my time as President of the Glasgow Dental Student Society where we worked hard to improve links with Dundee and Newcastle dental schools, reinstate our constitution and of course have some fantastic fundraising nights!
Out with dentistry I am a very keen musician, playing and touring at every opportunity from Europe to America, to the IAPD conference in South Korea and a BDA ceili! Although I have only graduated a year I have realised how easy it can be to lose touch and I am very much looking forward to the re-established GDAA Committee's work to re-vitalise this much needed Association. It is an honoiur to be involved!
Sheila Friel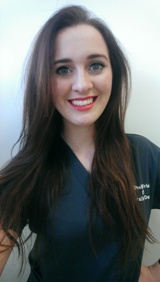 Currently I am undertaking CT 1 post (previously DF2) in Restorative Dentistry at Glasgow Dental Hospital having graduated from there in 2013. In February I begin my Community rotation of this post in East Kilbride/Cumbernauld.
Whilst at University I was Glasgow Dental Student Society Secretary in my final year and played a key role in reestablishing the list of members, running events, fundraising and promoting the educational value of the GDSS. In years prior to this I had been a Student Representative playing an active role in the student community at Glasgow Dental School.
I completed my VT year in Larkhall with trainer David Gaffney in James Judge's practice. This year I am part of the social media team promoting the International Association of Paediatric Dentistry conference in Glasgow 2015 having attended the conference in Seoul, South Korea 2013.
Outside of the surgery I combine my interests in travelling and music by performing at various festivals worldwide as a musician/vocalist. I have recently been elected to the board of directors for the international Uilleann piping organisation Na Piobairi Uilleann - to which I am the youngest board member to date.
I look forward to taking an active role within the GDAA and hope to see you all at our events.
John Gibson
I graduated from the University of Glasgow with BDS in 1986 with very fond memories of a wonderful year of student personalities, events and great teaching. The teaching staff were dedicated and inspirational. I was particularly envisioned by Dr Jim Rennie and the late Professor Gordon MacDonald to find out more about the human disease process. In my final year at dental school I decided that I would pursue a career in Oral Medicine. So after house jobs in Glasgow and a short spell in general dental practice, I headed back to university to study medicine. During medical studies I maintained contact with the Dental School and returned as a lecturer in Oral Medicine in 1993, completing my PhD and then becoming a Senior Lecturer. I also spent time in Charlotte, North Carolina where I continue to be a visiting professor.
I then 'emigrated' and spent time with NES in Edinburgh, Edinburgh Dental Institute and finally Dundee Dental Hospital & School before being appointed to the newly established chair of Medicine in Relation to Dentistry in Glasgow in 2013. I was delighted to see such advances in teaching and assessment in the 'new' curriculum and it is a pleasure to be part of the teaching staff again at my alma mater.
Thomas Lamont
I graduated from the University of Glasgow in 2008 after serving as President of the Glasgow Dental Student Society in the last year of the "old curriculum". Throughout my time at Glasgow Dental School I participated in a variety of activities including helping to deliver the 2007 British Dental Student Association Conference in Glasgow and leading a significant project to renovate the student common room. After graduation I completed my Dental Foundation Training in Glasgow and Dumfries before moving to Dundee to work at the Dental Hospital. Since February 2009 I have been a member of the Scottish Dental Practice Based Research Network (SDPBRN) Steering Committee, helping to promote the implementation of evidence-based practice in Scotland. I started my role at the University of Dundee Dental School as a Clinical Research Fellow/ Honorary Specialty Training Registrar in Restorative Dentistry in the Dental Health Services Research Unit in 2011. I continue to work in primary care once a week in a NHS dental practice in the Greater Glasgow area.
William McLean
As a member of the Glasgow Dental Alumnus Association Steering Committee I am somewhat unusual as I am a graduate of the University of Wales College of Medicine Dental School. I graduated in 1997 with BDS having also completed an Intercalated BSc in Dental Science. Following graduation, I was awarded an Action Research Training Fellowship to pursue my PhD. The following four years were spent at Harvard Medical School Department of Cell Biology investigating craniofacial and skeletal development. In 2002, I became a lecturer at Manchester University in the School of Biological Sciences continuing research into craniofacial development. In 2004, I returned to full-time clinical practice as a general dental practitioner and achieved a Postgraduate Diploma in Endodontology from the University of Chester.
I now limit my practice to Endodontics providing referral services in Scotland combining this with my role as a Senior Clinical University Teacher at University of Glasgow Dental School where I am academic lead for Undergraduate Endodontics and Programme Co-ordinator for the MSc (Dent Sci) Endodontics. I am a founding member of the Scottish Endodontic Study Group, and a council member of the British Endodontic Society.
Since 2012 I have worked to strengthen Alumni activities at Glasgow Dental School. As part of the Editorial Team for the Dental Mirror I have aimed to start reconnecting Alumni and the Dental School. The commitment of the School to this goal is highlighted by the establishment of my current role as Lead for Alumni Relations and Fund-raising. I am working to bring Alumni and Dental School together, unashamedly for the benefit of both.
David Still
I qualified from Glasgow in 1970. Following training around various departments in the Dental Hospital and at Canniesburn Hospital, I was appointed Lecturer in Oral Surgery in 1974. From then until my retiral in 2008 I taught Oral Surgery to both undergraduate and postgraduate students.
I have always had a keen interest in Dental Societies and in particular the Glasgow Odontological Society where I was Secretary for many years and then President in 2002. I also served as President of the Royal Odontological Society of Scotland in 2008. I was in position as President of the Glasgow Dental Alumnus Association when it ceased to be active in 2004.
Since retiral in 2008 I have been very active in golf and also married for the first time in 2012 when I was 65!