‌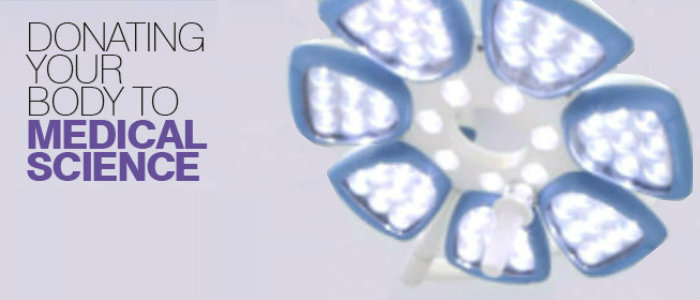 Leaving your body to the University of Glasgow is a generous decision, which plays a crucial role in our ability to train students, medical professionals and scientists to the highest standard.
Body Donation improves our knowledge and understanding of human anatomy, allows healthcare professionals to hone surgical techniques, and contributes towards the development of treatments which will benefit future generations.
We maintain the highest levels of care for our donors at all times, in accordance with The Anatomy Act (1984) and the Human Tissue (Scotland) Act (2006), which regulate the use of donations for anatomical examination, training and medical research.
The University is closed at weekends. If you have an urgent enquiry regarding a death, please call 0141 330 5397 and we will return your call during office hours.