Professor Iain MacNeil
Alexander Stone Chair of Commercial Law (Law)
telephone: 01413305863
email: Iain.MacNeil@glasgow.ac.uk
https://orcid.org/0000-0002-8174-4292
Biography
Iain MacNeil is the Head of the School of Law at the University of Glasgow. He joined the School in 2003 and was appointed to the Alexander Stone Chair of Commercial Law in 2005. He is a graduate of the Universities of Glasgow (LLB) and Edinburgh (PhD). Iain's early career was as an investment analyst in the City of London during the 1980s covering the insurance sector. He took up his first academic appointment at the University of Aberdeen in 1993 following completion of his PhD on The Legal Framework for the EU Single Market in Insurance.
Iain's primary interest and expertise now lies in corporate governance and financial regulation. He has published widely and in particular he has explored the interaction between public and private law in this sphere as well as the influence of international standards. His current research is focused on legal, regulatory and ethical responses to misconduct in financial markets.
In 2012 Iain served as a special adviser to the House of Lords EU Committee for their investigation into MiFID II (the EU legislative framework for financial markets). In 2014 he served as a member of the UK Research Evaluation Framework (REF) Panel for Law. He is currently Senior Adviser on a DG FISMA commissioned project examining national compliance with EU financial sector Directives.
Research interests
My research interests have shifted over time. My PhD thesis and early publications focused on the construction and operation of the EU single market in insurance, encompassing freedom of establishment, freedom to provide services and free movement of capital as well as the regulatory system that developed from those EU Treaty provisions. This work included the private law framework for insurance contracts in the single market, comparing the approach through harmonisation of substantive law with the alternative of harmonisation of choice of law and jurisdiction.
My focus then shifted primarily to corporate law. In this phase I became more focused on theoretical approaches such as law & finance and law & economics while continuing to develop my interest in the interplay between private and public (regulatory) law. At this time to I was able to develop collaborations with three of my former PhD students, each which ultimately led to joint publications. My most cited journal article on Google Scholar is a joint publication with Dr Xiao Li, my former PhD student, now teaching in Hong Kong. These collaborations drew me to undertake research in China (funded by a Leverhulme Fellowship) on the emerging corporate law system, focusing in particular on the role of the state and private capital. The personal and professional dimensions of these collaborations expanded my vision and understanding of the role of corporate law in diverse social systems, opening up perspectives on the rule of law and law in action that continue to inform my thinking.
The start of the third and on-going phase of my research coincided with the onset of the global financial crisis in 2008. During this phase my research has focused on how the law, regulatory rules and ethical codes attempt to control the type of misconduct that has become associated with the crisis. From 2008 to 2011 I collaborated as Adjunct Professor with the Centre for Applied Philosophy and Public Ethics (CAPPE) at the Australian National University and then served as general editor of the Law and Financial Markets Review between 2011-13. In the latter role I was privileged to chair an editorial board comprising senior practitioners and judges whose insights and experience provided invaluable guidance on the legal and regulatory responses to the financial crisis.
I am currently working on three strands of research. One is the role of individual responsibility in improving standards of conduct in financial markets. This project encompasses the capacity of ethical standards to operate as an effective control mechanism in the light of the demonstrable failure of law and regulatory rules. The second strand is a continuation of my interest in enforcement strategies in corporate and financial law. The third strand, in collaboration with Dr Xiao Li, is an extension of my interest in China to the development of its multi-tier capital market, focusing in particular on the role of regulatory experimentation in that process.
Publications
Selected publications
All publications
Grants
Professor MacNeil has been awarded the following grants:
2011
Prof Iain MacNeil secured funding from Hart Publishing to help fund a conference on financial regulation held at LSE in November 2011.
2009
Prof Iain MacNeil and Prof Justin O'Brien, Visiting Professor at Glasgow and Professor of Corporate Governance at CAPPE, secured £50,000 funding to support an international conference entitled 'The Future of Financial Regulation', which ran in Glasgow on 30-31 March 2009. Funding was secured from ESRC World Economy and Finance Programme, GOVNET, CAPPE, TIRI, and The Chancellor's Fund at the University of Glasgow.
Supervision
My current students are:
Federica Agostini - 'Regulation of green securitisation'
Abdulaziz Bin hagshah - 'The New Corporate Governance Regulatory Frameworks in the Kingdom of Saudi Arabia - Reality and Aspirations'
Xiayang Chen - 'A Comparative Study of the Credit Rating Agencies: China and the USA'
Sarah Deng - 'Legal Transplant as a Device of Legal Change in Transitional Economies: The Case of Importing Common Law-Style Corporate Fiduciary Duties into Contemporary China'
Antonio De Vito - 'Judicial Independence and Corporate Tax Avoidance'
Jonathan Hardman - 'Default Rules in Scottish Companies: An Empirical Study'
Paula Madalinska - 'Regulatory development, its implications and impact on shaping automated advice services in financial markets'
Ten students have completed their PhD under my supervision. Six have gone on to academic posts – two in Hong Kong, one in Iran, one in Libya and two in China (the Universities of Tsinghua and Nankai).
I am willing to supervise PhD students in any of the areas mentioned in my research interests above.
Teaching
My recent teaching has been in Company Law, Corporate Governance and Financial Regulation. I was the founder of the LLM in Corporate & Financial Law in 2009 and remain as Programme Director.
Additional information
Member of the editorial board of the Capital Markets Law Journal.
Member of the International Securities Regulation Committee of the International Law Association (ILA).
Member of the Advisory Board, Centre for Business Research, University of Cambridge.
General editor of the Law and Financial Markets Review between 2011-2013.
Member of the UK's Research Evaluation Framework (REF) Law Panel (2014).
Adjunct Professor, The Centre for Applied Philosophy and Public Ethics (CAPPE) based at the Australian National University, Canberra (2008-2011).
Special Adviser to the House of Lords European Union Committee (May-July 2012). See House of Lords, European Union Committee, 2nd Report of Session 2012-13, "MiFiID II: Getting it Right for the City and EU Financial Services Industry" (HL Paper 28).
CoSIG Visiting Scholar, Hong Kong, March 2011.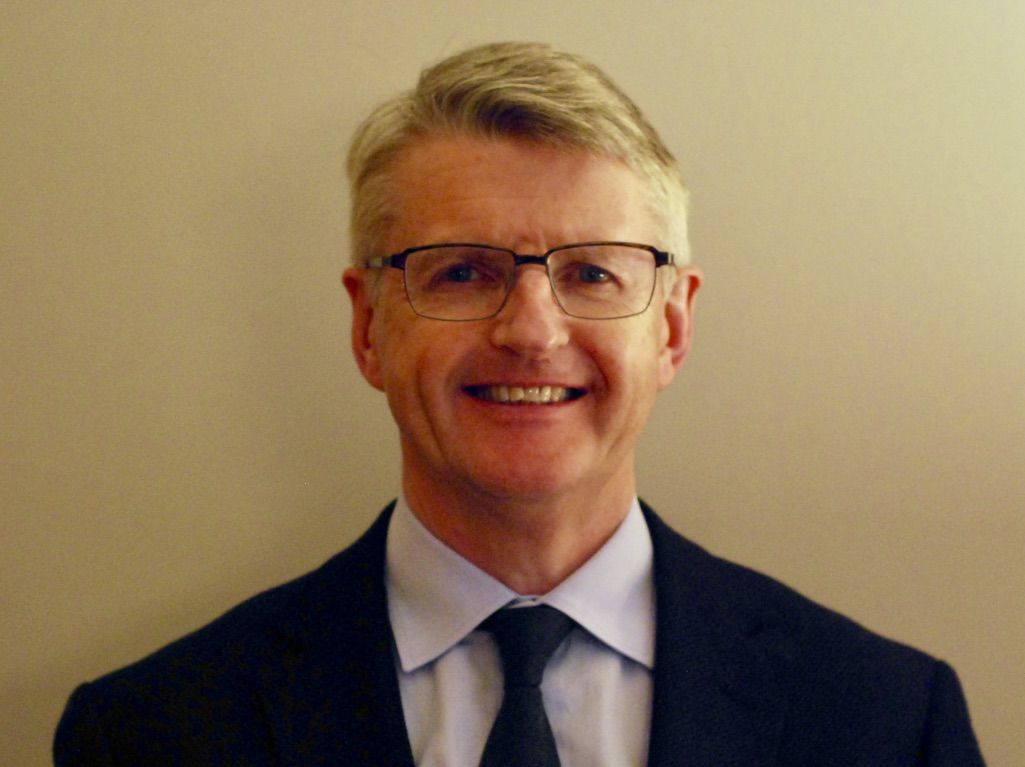 R34 Level 4, School of Law, 5-9 The Square, Glasgow G12 8QQ,