Professor Brian Willett
Professor of Viral Immunology

(Virology)
telephone: 01413303274
email: Brian.Willett@glasgow.ac.uk

R432 Level 4, Henry Wellcome Building, Garscube, Glasgow G61 1QH
https://orcid.org/0000-0001-8912-3266
Research interests
Immunity to SARS-CoV-2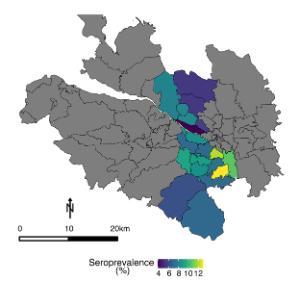 In early 2020, we initiated a program of research aimed at investigating the antibody response to infection with SARS-CoV-2, with a view to tracking the spread of the virus throughout the community and assessing the level of immunity elicited by infection. By combining in-house ELISA assays with pseudotype-based neutralisation assays, we were able to track the spread of SARS-CoV-2 across NHS Greater Glasgow and Clyde, the largest health board in Scotland (Hughes et al. 2021). We showed that males, 45-64-years olds, and patients in secondary care were most likely to be seropositive. Further, we established that approximately half of seropositive individuals (assessed by ELISA) developed neutralising antibodies (Hughes et al. 2021).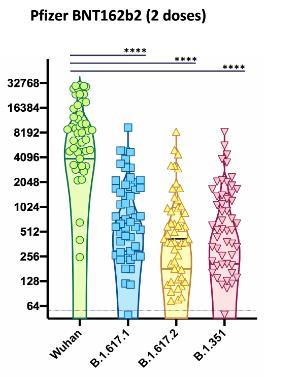 Building on these studies, we examined evasion of the neutralising response by the Beta and Delta variants of SARS-CoV-2 (Davies et al. 2021), and the effect of antigenic variation on evasion of the immune response elicited by vaccination with either ChAdOx1 (AstraZeneca) or BNT162b2 (Pfizer) vaccines. The emergence of the Omicron lineage of viruses at the end of 2021 signalled a new phase in the evolution of SARS-CoV-2.
Working closely with colleagues across the University of Glasgow and the wider UK academic and healthcare communities, we established that the Omicron variant had a phenotype that had changed fundamentally compared with all prior variants (Research briefing). The Omicron variants displayed reduced neutralisation by antibodies elicited by vaccination, while T cell responses were relatively preserved (Willett et al. 2022). Further, real-world vaccine effectiveness was partially restored by booster vaccination. Our study revealed that Omicron displayed distinct entry and fusion properties to preceding variants, entering cells via a TMPRSS2-independent, endosomal entry pathway (Willett et al. 2022). This fundamental change in the viral entry mechanism was not predicted by sequencing data; rather it was revealed by observations in cell culture experiments from several laboratories, including those at the CVR. This project was supported in part by HDR-UK, further details are available here.
One of our primary SARS-CoV-2 research objectives is to elucidate the nature of the virus-host interaction; investigating the strength, specificity and duration of humoral immunity. Working closely with colleagues at the University of Birmingham, we are currently investigating vaccine effectiveness in at-risk populations; including children (Dowell et al, 2022a & Dowell et al., 2022b), the elderly and patients with chronic lymphocytic leukemia (Parry et al, 2022a & Parry et al, 2022b). These studies will inform future vaccine strategies for preventing SARS-CoV-2 infection and the development of COVID-19.
Cross-species transmission of morbilliviruses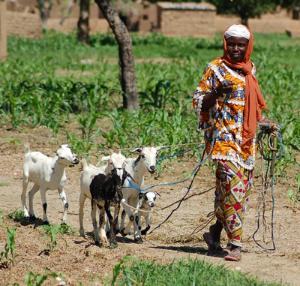 In May 2011, the General Session of the Office International des Epizooties declared the world to be free from rinderpest virus, the causative agent of "cattle plague". Rinderpest virus (RPV) is a morbillivirus, a close relative of measles virus (MeV). Like rinderpest virus, measles virus is now being considered for global eradication by vaccination. However, there is increasing concern that if such a vaccination programme was to be successful, the requirement for vaccination would cease. As a result, humans would no longer have cross-protection against zoonotic infections with closely-related animal morbilliviruses. Significant concerns have now been raised about the threat from the carnivore morbillivirus, canine distemper virus (CDV), a virus capable of infecting diverse species including dogs, ferrets, martens, lions, hyenas and seals. This ability to cross species renders CDV a significant threat to many endangered species of wildlife. Moreover, pathogenic CDV infections have been described in primates, raising the possibility of zoonotic transmissions to humans. There is now intense interest in the viral reservoirs of CDV and the degree of cross-protection conferred by MV vaccination as a means of guarding against cross-species transmission.
Neutralisation of morbilliviruses by antibodies is currently measured using a restricted subset of live viruses that grow readily in culture. Thus it is not possible to compare antibody responses to vaccine viruses with those against primary field strains of virus, making predictions of vaccine efficacy and likelihood of zoonotic transmission challenging. We have developed novel viral pseudotype-based assay systems with which serological responses to diverse animal morbilliviruses can be measured rapidly, with high sensitivity and specificity. Using this simple methodology, we are measuring neutralizing antibody responses against primary field strains of virus, novel emerging morbilliviruses, and unique biotypes and serotypes of virus for which assays are currently unavailable. We have developed parallel systems for diverse morbilliviruses; viral pseudotypes based on peste des petits ruminants (PPRV), CDV, RPV, MeV and phocine distemper virus (PDV), and target cell lines expressing the cognate receptors for each virus.
Our studies bring a comprehensive understanding of the spread of morbilliviruses between livestock and wildlife species. They address whether morbilliviruses are being maintained in atypical host species and whether these species are a source of infection for susceptible hosts. They provide epidemiological and biological data to inform future strategies for virus eradication by vaccination, illuminating the extent of virus spread and the likely species that will require to be vaccinated. The high-throughput assay techniques we employ build capacity in the UK for "rapid response" to emerging viral diseases.
Prof. Willett discusses morbillivirus research at the CVR here: CVR Podcast
Grants
Grants and Awards listed are those received whilst working with the University of Glasgow.
Does maternal immunity to SARS-CoV-2 protect against SARS-CoV-2 infection infants in Scotland in the first year of life?
Medical Research Council
2022 - 2025

Does maternal immunity to SARS-CoV-2 protect against SARS-CoV-2 infection infants in Scotland in the first year of life?
Bill and Melinda Gates Foundation
2021 - 2023

Evaluation of Variants Affecting Deployed COVID-19 Vaccines
Health Data Research UK
2021 - 2022

Investigation of proven vaccine breakthrough by SARS-CoV-2 variants in established UK healthcare worker cohorts: SIREN consortium & PITCH Plus Pathway
UK Research and Innovation
2021 - 2022

SARS-CoV-2 infections in cats: assessing their zoonotic potential and role in sustaining the pandemic
Biotechnology and Biological Sciences Research Council
2021 - 2022

SARS-CoV-2 seroepidemiology in Wellcome-funded urban and rural cohorts in Malawi: generating evidence to inform regional medium and long term decision making
Wellcome Trust
2020 - 2022

A One Health Approach to Understanding the Epidemiology of Crimean-Congo Haemorrhagic Fever virus in Tanzania
US Department of Defense
2020 - 2021

Host and viral factors in the emergence of a virulent strain of calicivirus
Biotechnology and Biological Sciences Research Council
2020 - 2022

GCRF Global Research Translation Awards
UK Research and Innovation
2019 - 2021

Vaccines and molecular tools for the control of the emerging bunyavirus, severe fever with thrombocytopenia syndrome virus (SFTSV)
Biotechnology and Biological Sciences Research Council
2018 - 2021

A One Health approach to pan-valent morbillivirus vaccines
Biotechnology and Biological Sciences Research Council
2018 - 2021

Atypical bovine morbillivirus infections in the Serengeti ecosystem
Biotechnology and Biological Sciences Research Council
2017 - 2020

Quinquennial Core Funds
Medical Research Council
2016 - 2021

A viral pseudotype based approach to measuring morbillivirus neutralising antibodies
Biotechnology and Biological Sciences Research Council
2015 - 2017

The Centre for Virus Research
Wellcome Trust
2015 - 2020

Identification of a novel viral agent in feline immunodeficiency virus (FIV)-associated lymphomagenesis (ISSF Catalyst Fund)
Wellcome Trust
2011 - 2014

Predicting Vaccine Escape: Improving Strategic Vaccine Design
Wellcome Trust
2011 - 2013

Centre for Virus Research
Medical Research Council
2010 - 2016

Centre for Integrated Virology
Medical Research Council
2010 - 2015

Quasispecies evolution in the progression of FIV infectionttttrnttttrn
Wellcome Trust
2009 - 2017

The virus-receptor interaction in lentiviral pathogenesis and immunity
Wellcome Trust
2008 - 2013

Receptor usage and lentiviral pathogenesis
Wellcome Trust
2008 - 2008

Control of Feline Immunodeficiency Virus Infection
Biotechnology and Biological Sciences Research Council
2006 - 2009

Virus - receptor interactions at the blood brain barrier
The Royal Society
2006 - 2007

Rational Design of a Lentiviral Vaccine
Medical Research Council
2004 - 2007

Receptor Usage and Pathogenicity of Feline Lentiviruses
National Institute of Health
2003 - 2009

Additional information
Editorial Board
2011: Viruses - Guest editor for special edition on "Feline Retroviruses"
2008 - present: Virology - Elsevier
Invited International Presentations
2010: Cambridge, UK - University of Cambridge Veterinary School - Research Seminar Series
2010: Newport Beach, California, USA - 22nd Retroviral Pathogenesis workshop
2010: Cambridge, UK - Cambridge Institute for Medical Research - Research Seminar Series
2010: Edinburgh, UK - EICC - Society for General Microbiology – Spring Meeting
2010: Fort Collins, USA - Colorado State University - Research Seminar Series
2010: Charleston, South Carolina, USA - 9th International Feline Retrovirus Research Symposium
2009: Tuscany, Italy - 21st Retroviral Pathogenesis workshop
2008: Toronto, Canada - 20th Retroviral Pathogenesis workshop
2007: Glasgow, UK - Glasgow Virology Workshop
2006: Washington DC, USA - 8th International Feline Retrovirus Research Symposium.
2006: Dublin, Ireland - University College Dublin - Research Seminar Series
2005: Edinburgh, UK - Herriot Watt University - Society for General Microbiology, 156th meeting
2005: London, UK - Royal Society of Medicine - Symposium on The origins, resistance and pathogenesis of Lentiviruses
2004: University of Pisa, Italy - 7th International Feline Retrovirus Research Symposium
2004: London, UK - University College London, Wohl Virion Centre, Windeyer Institute of Medical Sciences - Research Seminar Series
Prizes, Awards and Distinctions
1993: International Feline Retrovirus Research Symposium - Young Investigator Award for a scientific presentation
Professional Learned Society
2009: Retroviral Pathogenesis Workshop, Italy - Organising Committe
2008 - present: Glasgow Virology Workshop - Organising Committee
2006 - present: International Feline Retrovirus Research Symposia - Organising Committee
2003 - present: Retroviral Pathogenesis Workshop, Glasgow - Organising committee
- present: American Society for Microbiology - Member
- present: Society for General Microbiology - Member
Research Fellowship
1995 - 1999: Wellcome Trust Research Career Development Fellowship