Professor Thomas Munck
Professor of Early Modern European History (History)
Research interests
My research interests focus on comparative European social, cultural and political history during the two centuries leading up to (and including) the French Revolution. I am currently working on public opinion, political culture and print 1650-1800, with particular reference to Scandinavia, the north-German lands and France, as well a Britain. I tend to work within comparative frameworks, both because they match actual early modern perceptions, and because they can help create an innovative research agenda in European history (for example to explore the wider social impact of the Enlightenment, or the development of governmental strategies and political cultures in the 17th and 18th centuries).
My current research is based on a large sample of major political works published during the period 1650-1800, but also uses review journals and other evidence regarding the reception, transmission, adaptation and translation of texts through various media up to and including the revolutionary years. This research involves systematic comparison of different kinds of print across the main centres of publishing in north-western, northern and central Europe, patterns of reprinting, and international impact. It also involves close examination of actual translation practices, and of various mediation practices affecting public awareness.
I have given conference presentations on this (eg Mechelen, Belgium, 18-20 March 2016) and published papers (including one listed below), as well as giving short talks at actual early music concerts organised by the Squair Mile Consort of Viols, of which I am a member.
Grants
I have held research grants awarded by the Carnegie Trust and by the British Academy. I was visiting Senior Fellow at the Herzog August Bibliothek in Wolfenbuttel (Germany) during the summer of 2014, and am pursuing further collaborations within two networks of historians of print in Germany and Norway.
Supervision
In recent years I have supervised a number of students to successful completion of PhD theses. Past and current subjects include:
Migrant identities in revolutionary Paris;
reading, print and communication in the European Enlightenment across national boundaries, including the late Enlightenment in Scotland and the German lands;
political culture, censorship, translation and the dissemination of print in Europe before 1800.
I am now also co-supervising more inter-disciplinary research on the history of early printing and the use of books in Europe, in collaboration with GU Library Special Collections staff.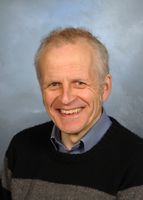 R401 Level 4, History, 2 University Gardens, Glasgow G12 8QQ