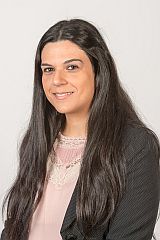 65 Oakfield Avenue, Glasgow, G12 8lp
Dr Sophia Xenofontos
Lecturer in Classics (Classics)
Research interests
My research is primarily in the Greek literature of the 1st-2nd century AD with special emphasis on Plutarch. In my monograph Ethical Education in Plutarch: moralising agents and contexts, I look at how ethical knowledge operates in contexts of cultural identity and power. In addition to this, I have published extensively on the reconstruction of Plutarch's lost hypomnemata (note-books), the use of different literary genres within his biographical corpus, and on complementarity and metatextuality in his Moralia. I am also concerned with the so-called texts of practical ethics (protreptic, therapy, advice, consolation, diatribe etc) and the philosophical essays on the therapy of emotions.
Another principal area of research is Plutarch's reception in Byzantium and the period of the Modern Greek Enlightenment. I am currently co-editing the Companion to the Reception of Plutarch for the Brill's Companions to Classical Reception series, which is meant to replace studies on Plutarch's revival dating to more than a century back.
I do enjoy working in the field of the history of education. I have just finished a book which centres on a fascinating late Byzantine work entitled On morals or concerning education written by the scholar and statesman Theodore Metochites. This provides the first ever English translation of the text together with Introduction and Notes, and is part of the Dumbarton Oaks Medieval Library series published by Harvard University Press.
Finally, I have recently developed a keen interest in the prominent physician Galen of Pergamum. I examine his psychological writings – a group of texts fairly neglected by scholarship – attempting to cast light on notions of psychotherapy and moralising rhetoric, and their interplay with Galenic medical theory and practice. I co-organised an international conference 'Greek medical texts and their audience: perception, transmission, reception', which took place in London in December 2014; and more recently an interdisciplinary, Wellcome-funded conference on the history of psychotherapy across time, space and cultures (3-4 April 2017, University of Glasgow).
Grants
January 2017: AHRC Major Research Grant on medieval commentaries on Aristotle's Nicomachean Ethics (Principal Investigator, start date 1 September 2017)
Feb 2016: Grant from the John Robertson Bequest, University of Glasgow - Research trips
Jan 2016: Wellcome Trust Small Grant for the organisation of the conference 'Other psychotherapies - across time, space, and cultures', University of Glasgow (with G. Miller, R. White and C. McGeachan)
Dec. 2015: The Carnegie Trust for the Universities of Scotland Research Incentive Grant (Principal Investigator)
Dec. 2015: School of Humanities Incentivisation Fund for presentations at international conferences
Aug 2014: A.G. Leventis Foundation and the Institute of Classical Studies Grants for the organisation of International conference on 'Greek Medical Texts and their Audience' at King's College London
May 2014 : Wellcome Library Open Access Fund for covering the open access publishing costs of my article published in Medical History
Supervision
I am currently supervising the following PGR students:
Ian McElroy: "Converting temples; converting minds: temple-church conversion in the Mediterranean A.D. 300-800." (second supervisor)
Marisol Erdman: "A history of hallucinations in classical antiquity" (primary supervisor)
Teaching
At pre-Honours level, I lecture on Homer and Greek lyric as part of Classical Civilisation 1A: Greece from Troy to Plataea; on Catullus, Sallust, and aspects of Roman society, culture, and politics for Classical Civilisation 1B: Republican Rome; and on the ancient biographical tradition especially Suetonius and Plutarch for Classical Civilisation 2B: Imperial Rome. I have convened Classical Civilisation 2B (2015), 1A (2016) and 1B (2017).
At Honours level, I teach the Core Travel Course (subject to demand), and contribute to the Greeks and Romans: Identity and Representation. The Honours courses I designed and implemented are the following: 'How to lead the good life: Greek and Roman ethics', 'Ancient Medicine', 'Ancient Biography'.
At MLitt level, I teach a course on Reception Studies entitled Explorations in the Classical Tradition and co-teach the Research Training course for postgraduates.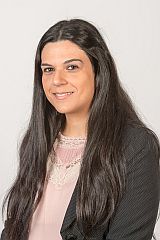 65 Oakfield Avenue, Glasgow, G12 8lp