TAESP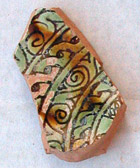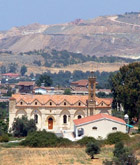 Troodos Archaeological and Environmental Survey Project
The Troodos Archaeological and Environmental Survey Project carried out interdisciplinary survey in a 160-sq km landscape in the northern Troodos Mountains of Cyprus, between 2000 and 2004. Our central aim was to investigate the relationship between people and their environment, from the Neolithic period to the present day. We did so by employing a range of interdisciplinary techniques related to archaeological and geomorphological survey and mapping. In addition, we investigated the area's architecture, botany, and documentary and oral history, as well as the history of mining, metallurgy and agriculture in the region.
For a full account of our results, including interactive online GIS and searchable database, please see our online article Joining the Dots in the peer-reviewed journal Internet Archaeology.
TAESP worked with a survey permit from the Department of Antiquities of the Republic of Cyprus, and received logistical support from the Cyprus American Archaeological Research Institute. It is affiliated to the American Schools of Oriental Research.
Co-directors
Dr Michael Given(Archaeology, University of Glasgow)
Dr. Vasiliki Kassianidou (Archaeological Research Unit, University of Cyprus)
Professor Bernard Knapp (Archaeology, University of Glasgow)
Prof. Jay Noller (Department of Crop and Soil Science, Oregon State University)
Funders
Arts and Humanities Research Council (our principal funder)
British Academy
Institute for Aegean Prehistory
Council for British Research in the Levant
Carnegie Trust for the Universities of Scotland
AHRC ICT Strategy
Curtiss G. and Mary G. Brennan Foundation
Society for the Promotion of Roman Studies
Mediterranean Archaeological Trust
American Schools of Oriental Research
TAESP